What early years providers need to know about Ofsted's Common Inspection Framework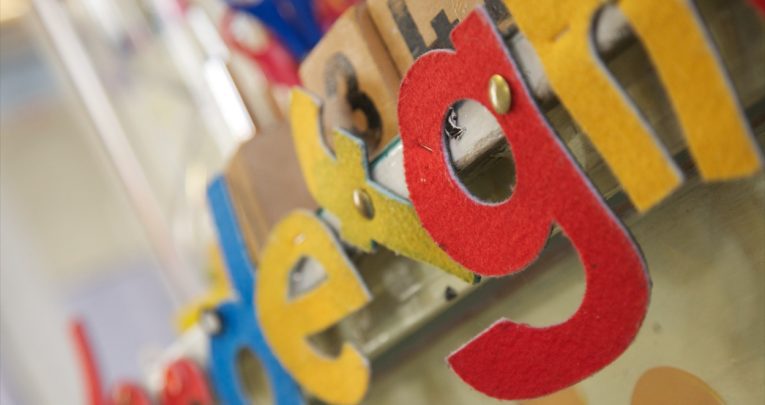 What does the introduction of the Common Inspection Framework mean for early years settings? Deborah Fielden provides a useful guide… On 1st September, Ofsted introduced the Common Inspection Framework (CIF) across all the education remits that it inspects. Although the framework is now the same across all sectors, it also published separate handbooks for each […]
What does the introduction of the Common Inspection Framework mean for early years settings? Deborah Fielden provides a useful guide…
On 1st September, Ofsted introduced the Common Inspection Framework (CIF) across all the education remits that it inspects. Although the framework is now the same across all sectors, it also published separate handbooks for each phase to recognise the unique differences in provision and its organisation.
Early years settings will continue be inspected by individuals with appropriate expertise and knowledge and these inspections will be carried out according to the Early years inspection handbook 2015, available from the Ofsted website. So what are the main differences within the CIF, and how can you make sure that you are well prepared for an inspection?
Judging your provision
The first difference is that you will probably now receive half-a-day's notice of a routine inspection. An inspector will make contact with you at lunchtime to make initial arrangements for carrying out your inspection the following day. However, there will be no prior notification of inspection if your setting was previously judged as 'inadequate', or in the case of priority inspections when a concern has been raised about your setting. Current arrangements for inspecting childminders have not changed.
Within the CIF there are now five key judgements made about the quality of your provision, which have different titles to those in the previous framework. Let's have a look at each judgement in turn and identify the particular elements of your practice that the inspector will be focusing upon, including any new requirements, so that you can think about how your setting will provide evidence and any areas that need developing:
Effectiveness of leadership and management The CIF has an increased emphasis on the role of leaders and managers in having and sharing a clear and ambitious vision for their setting, with an effective long-term plan for development and improvement and high expectations for what every child can achieve. Safeguarding continues to be at the heart of the inspection process and the effectiveness of your safeguarding arrangements will also be inspected under this heading. This is now a limiting judgement, meaning that your setting will receive no higher than an 'inadequate' judgement overall if your arrangements are ineffective. Linked to safeguarding, you must now demonstrate how you comply with your legal duties arising from the Prevent duty [PDF], which came into force on 1st July. This includes how you promote the British values of democracy, rule of law, individual liberty and mutual respect and tolerance of those with different faiths and beliefs.
The inspector will be keen to discuss ways in which you focus on children's personal, social and emotional development in order to foster and promote these values effectively, and the ways in which staff are alert to any harmful behaviours or attitudes by influential adults in a child's life. Your use of Early Years Pupil Premium (EYPP) funding and its subsequent impact on the progress of children for whom it is received will also be judged under this heading.
Quality of teaching, learning and assessment The CIF has an increased focus on the curriculum, planned learning and the effectiveness of staff's teaching and assessment in ensuring that each child makes good progress. This judgement now has a greater impact on the overall grade given to your setting, too. You need to demonstrate how you assess each child from the moment they start in your setting, working in a strong partnership with their parents/carers, and how you use these assessments to ensure that high and appropriate expectations are established and continually monitored for each child. The inspector will judge the extent to which children are supported to develop the characteristics of effective learning through your environments and interaction with the staff, and how effectively staff use a range of appropriate teaching strategies to promote each child's learning. Ofsted emphasise that there is no preferred teaching approach, and it is worth reading their definition of 'teaching' within the handbook as a staff team and identifying the ways in which your everyday interactions help young children learn effectively. Also, remember that the Integrated Review is now being rolled out by local authorities; make sure that you are aware of the arrangements in your area and can discuss these confidently with your inspector.
Personal development, behaviour and welfare This judgement looks at how well you ensure that children feel emotionally secure, and how you promote and nurture their personal safety and physical and emotional health. Promoting and supporting prompt and regular attendance is mentioned within this section, which is new for early years. Although attendance is not compulsory at preschool settings, the inspector will judge the extent to which you are aware of, and monitor any patterns of, non-attendance that may suggest a problem in a child's home life. This links in with judgements on safeguarding and the strength of your partnerships with parents and carers. Judgements on children's personal development also link in with how effectively you are now promoting British values through everyday interactions.
Outcomes for children This is now a critical focus during the inspection, and currently a development area for many settings. You need to have a robust system of collecting and analysing data on the progress and achievement of both individual and groups of children, so that you can measure the impact of your teaching, identify any concerns relating to individual children and/or particular areas of practice, and then implement more effective teaching strategies to ensure good outcomes for all children. The inspector will look at the progress of different individual and groups of children from their starting points and talk to you about what you have done – and importantly, what impact this has had on children's outcomes. Being able to collect, handle and analyse this data is a key skill that you will now be expected to have.
Overall effectiveness: the quality and standards of the early years provision This judgement takes into account the four previous judgements. These are likely to match, but it is important to remember that the judgement on the quality of your teaching, learning and assessment has a greater impact on the overall grade than before, and that the effectiveness of safeguarding is a limiting judgement.
Ready for inspection – Five ways to ensure that you're prepared for Ofsted
• Familiarise yourself with Ofsted's inspection documentation – this will ensure that you feel in control of the inspection process and know what to expect on the day
• Update your SEF to reflect the new judgements – use the grade descriptors in the handbook to evaluate your practice and identify possible developments
• Update your safeguarding policy to reflect your new responsibilities relating to the Prevent duty and the promotion of British values. Discuss this as a staff team and ensure that all are confident about how you fulfil this new requirement
• Make sure that you have a clear and robust system of collecting and analysing data about the progress and achievement of every child and of specific groups of children – for example, boys, girls, EAL, SEND, EYPP
• Put together a collection of examples of your practice that demonstrate some of the key points highlighted above to share with the inspector. These will help you guide a professional discussion on the day if nerves kick in!
Follow Deborah Fielden at @DeborahFielden