Tier 2 vocabulary – How I used this website to save time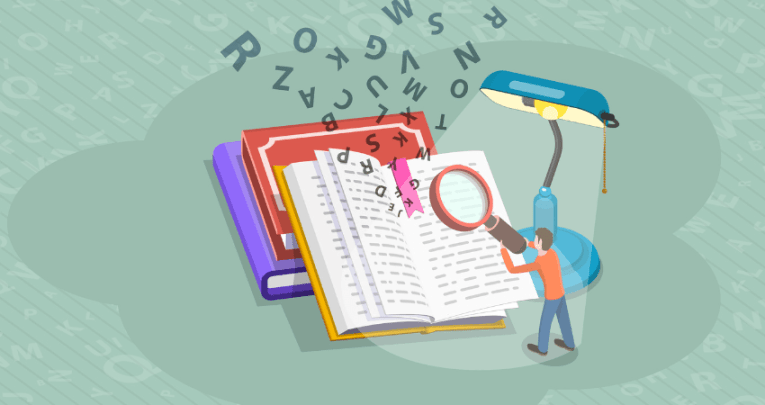 Streamline your teaching and reduce the anxiety around tier 2 vocab with this handy website, says Dan Smith…

by Dan_Smith
Even as an experienced teacher, it still made me nervous when I thought about how I taught tier 2 vocabulary.
Am I using the right methods? Should I use the Frayer model? Should I use vocabulary lists? How often should I test pupils?
Some teachers would rightly argue that even before I got to the methods of teaching vocabulary, I need to correctly identify what words I should be teaching!
Firstly, there are the three tiers of vocabulary: basic, academic and specialist.
Secondly, the words generated by each topic. Thirdly, words that students would find useful in their own reading and writing.
How to teach vocabulary
As an English teacher I felt added pressure to be the expert in this field. I felt I had to immediately come up with effective strategies to ensure that students improved their vocabulary.
When I discovered Rewordify, it helped in two important ways: it had some amazing tools that helped save me and my department hours of prep time.
But perhaps more importantly, it also made me realise that I knew what I was doing all along; if there was a website that had the option to produce a glossary, matching exercises, and multiple-choice quizzes (all things I was already doing independently), then surely I was doing something right!
How to use Rewordify
Probably the best thing about Rewordify is how easy it is to use.
Simply copy and paste any piece of text into the box on the home screen, and press the 'Rewordify text' button.
The website immediately identifies the tier 2 vocabulary in the text and gives you a range of options.
The default option is a copy of the text with all the difficult words changed into simpler ones, highlighted in yellow.
Pupils can read text fluently without being 'interrupted' by words they don't know and having to check a glossary.
However, although this option is useful, I find that simply replacing the difficult language with simpler words does not help children tackle more difficult language; it certainly won't help to embed new words into their long-term memory!
So, instead of sticking with the default option, I click the 'print/learning activities' button, which presents a menu of options.
From this menu you can immediately produce a copy of the text with all the tier 2 vocabulary highlighted. You can also create a glossary down the side with those words defined.
This can be printed immediately with or without a space for the pupil's name.
They are now able to engage with more challenging vocabulary.
As I have already mentioned, even though a glossary will help a child to understand a piece of text, it will not help them retain that language.
There needs to be more interaction with the new words, including recall, before that language will be learned.
Thankfully, the learning activities menu contains a range of useful ideas for literacy activities; including matching exercises and quizzes with different levels of difficulty.
How I use it
Firstly, I can take the piece of text I wish to use and run it through Rewordify.
This will immediately identify and produce a list of the tier 2 vocabulary. I can then decide whether to pre-teach it, or use the text with a glossary and further embed the vocabulary afterwards.
If the vocabulary seems particularly difficult, I usually choose to pre-teach it.
However, if I feel that pupils will be confident and not overwhelmed, I use the extract with a glossary first and then embed the vocabulary in the following lessons.
For example, in our scheme of work we have an extract from Great Expectations: the extraordinary moment where Pip is confronted by Magwich in the graveyard.
This is for a secondary class, but the approach would work just as well with an extract for KS2.
The description of Magwitch as a villain is vivid and terrifying; however, as a 19th century text there are several words that students wouldn't understand.
I was able to identify all of the tier 2 vocabulary in the text. Students then had a glossary to use while they were reading.
After this, the matching exercises and word quizzes became literacy starters for the next few lessons.
Students would come into the room and immediately complete a matching exercise or a multiple-choice quiz in silence. You can scaffold this for KS2.
The regular use of multiple-choice quizzes in particular helped to embed the vocabulary from this moment in Dickens' brilliant novel.
Another benefit is that once I have created a glossary for an extract, I have it forever.
I can also add comprehension questions myself, thereby creating a powerful resource for my lessons.
I have done this for a range of gothic extracts; stories such as The Red Room and Dracula would not be accessible without sensible scaffolding, But, with the additions I have mentioned, students are able to explore the elements of a gothic story.
Time-saving ideas
This website of course isn't perfect; there will be times when you have to edit the glossary as it has either defined a word incorrectly, or it has identified a word that is too easy.
Even in the age of AI and ChatGPT, there still needs to be a professional teacher in charge of the final product or resource.
However, it still saves a huge amount of time to be able to create a glossary and print one in seconds with a couple of tweaks, rather than generate the definitions and the template yourself.
The same is true of the matching exercises and the quizzes.
There's an option to store your work on the website, however I download it so it's stored on my drive.
My department uses a central drive for schemes of work, so I have been able to produce extracts with glossaries and comprehension questions for everyone in my department to use.
This benefits teachers and students alike. They can be used for several years, until we deem it necessary to change our materials.
However, the idea of changing materials and extracts is also less daunting as a result of using these tools.
I found a time saving tool, but I also found reassurance that the fundamentals of literacy work.
---
How to use Rewordify
Copy any piece of text that you want to use
Open Rewordify.com and paste the piece of text into the box on the home screen and click the 'rewordify text' button
The website will automatically produce the 'rewordified' text. However, I think it is better to choose the other options. So, click on the 'print/learning activities' button, as simply replacing the difficult words won't help much with vocab development
If you want the original text with a glossary on the side, you choose the 'text with vocabulary option'
If you want a 'matching' exercise or quiz, simply choose these options from the same activities menu
You can either immediately print the resource you have created, or you can copy and save it to a Word document (I prefer this option).
---
Dan Smith has been an English teacher for 12 years, and shares a variety of resources online. Follow Dan on Twitter @teach_smith and see more of his work at linktr.ee/TeachSmith