One of the forms of direct instruction that Barak Rosenshine identified in his research behind effective teachers was Siegfried Engelmann's Direct Instruction.
Have you ever wondered what its key features are? This handy poster, designed by Oliver Caviglioni, lets you know.
---
Oliver Caviglioli is a former special school headteacher, who is now an information designer, creating visual clarity around teaching concepts and processes. You can find him at olicav.com and follow him on Twitter at @olicav.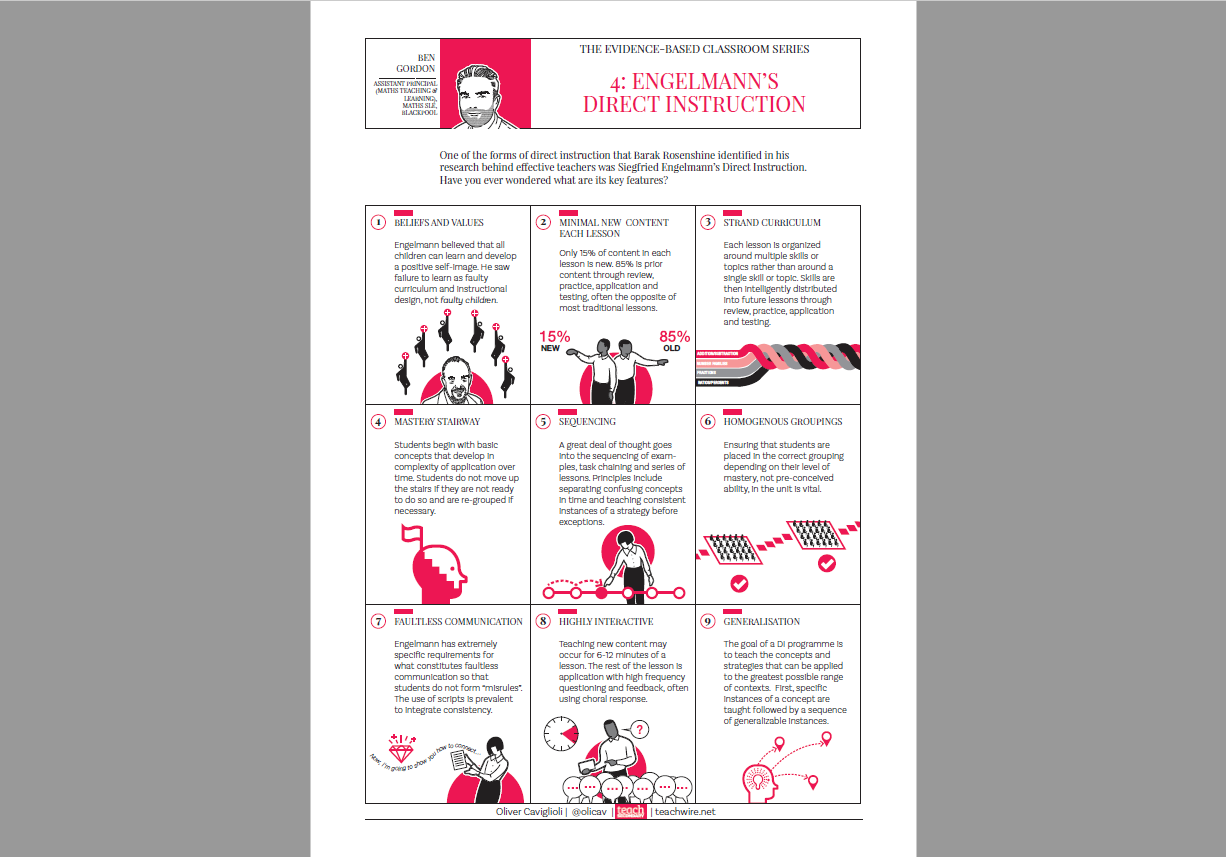 DOWNLOAD A FREE RESOURCE!
The 9 Key Features of Direct Instruction Poster