The truth about primary music specialists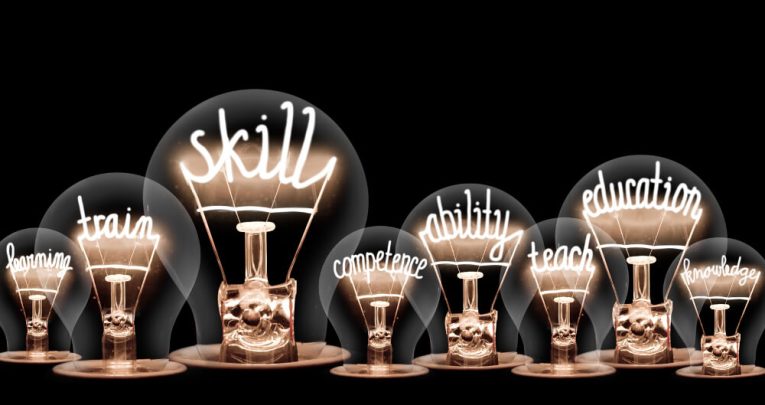 I am often asked, 'How can untrained, unconfident, 'non-specialist', 'non-musician' teachers deliver music successfully in a primary school?', says Jimmy Rotheram…
My answer is simple. They probably can't, and probably shouldn't. Sorry.
But never say never. The good news is that there is no reason at all that these teachers can't be equipped with the fundamentals they need to succeed – by which point they are no longer 'non-specialist and non-musical'.
The schools minister claims to value training and believes that 'the most effective teaching methods should be pursued' and that we should ensure music lessons are of 'high quality'. So why isn't this happening?
It amazes me that a government advocating a 'knowledge-rich' education, with a schools minister who supposedly wants every child to leave primary school able to read music can continue to tolerate a system which often wilfully fails to provide teachers, even music specialists, with what they need to deliver this in our primary schools.
Many schools are aware of their musical shortcomings, and rely on the music services to provide specialist tuition through whole-class ensemble tuition.
However, while peripatetic teachers are undoubtedly highly knowledgeable in music, and often skilled in one-to-one tuition, teaching a class full of restless seven-year-olds without the classroom teacher's skills in classroom and behaviour management, or the right pedagogy, might also be a struggle for them (I speak from past experience).
The same applies to those trained as secondary music teachers – many feel unconfident teaching in Early Years settings, for example, and often ask children to run before they can walk (again, I speak from personal experience).
It is also very difficult when you have precious little contact time with the children and you are spread incredibly thinly across several schools. Many good teachers tire of the peripatetic life and move on to other jobs.
Despite this, some WCET provision is superb, but even then, it should be an augmentation to regular curriculum music, rather than a replacement for it, and there should be opportunities to continue lessons, not just 'half a term of trumpets in Y4'.
Developing musicianship in the long term requires a 'little and often' and 'practice makes perfect' approach. If we only taught timetables for ten minutes on a Friday and never followed it up, we wouldn't expect fluency.
This can be the problem with even the most knowledgeable and brilliant primary music specialist – if they only see the class for 30 minutes per week in a part-time role, they are going to need the support of class teachers to follow up the work.
With subject-specific deep dives from Ofsted, in music, schools must show that: 'Teachers have good knowledge of the subject(s) and courses they teach. Leaders provide effective support for those teaching outside their main areas of expertise.'
So, whatever curriculum model and pedagogy we are using, a whole-school, carefully sequenced approach is essential for any subject to succeed. Without specialist input, this will be difficult.
What makes a specialist?
We may define the ideal 'primary music specialist' as someone well-trained, experienced and qualified in musical pedagogy and development aimed specifically at two- to 11-year-olds.
You do not have to be a virtuoso musician to be this person, just knowledgeable in how to teach the basics to large groups of children. Sadly, such people are a dying breed.
Outside of the PGCE system, certified CPD is available in approaches such as Kodály, Dalcroze and Orff, and other Early Years approaches. Various providers are very welcoming to beginners, and a growing number of people are obtaining professional skills and knowledge in this way.
If you are a music coordinator of any level of experience, such courses are invaluable. However, schools do not always allow music coordinators to develop in this way and often, frustratingly, chop and change their music coordinators every year, often stifling any long-term development.
CPD can also be expensive for the school or the individual. Due to family and life commitments, people can't always get away to summer and spring courses for a week, or even a weekend. If the school doesn't value music and take responsibility, even the best approach can be ineffective.
If we accept that good music teaching requires strong subject knowledge, age-appropriate pedagogy and a classroom teacher's skills in managing and motivating a class, we can see how few people (even some 'music specialists') are appropriately trained to give all primary-aged children the best music education possible.
At Feversham, we are working on a model whereby class teachers can deliver the day-to-day curriculum with support from a subject leader/specialist (me) who can cater training as much as possible to their specific needs, before stepping back and letting the teachers do a brilliant job, empowered with the subject knowledge, confidence, pedagogy, planning, tools and workarounds where necessary.
Some of the best lessons I have seen have been delivered by generalist class teachers. In EYFS and KS1, we have been very successful in bringing about a self-sufficient model where the need for specialist support is minimal and the curriculum is delivered confidently by class teachers.
So I was incredibly excited when I first heard about Lindsay Ibbotson's work on similar premises a few years ago, which is just now bearing fruition – First Thing Music.
In partnership with Tees Valley Music Service and the British Kodály Academy, they have trained 60 music coordinators in primary schools in the Foundations of the Kodály approach.
By supporting these teachers in their own schools, the approach is now starting to embed across the North East. With the right kind of support and development, classroom teachers in KS1 can deliver music brilliantly.
With the support of primary music specialists, spreading their knowledge in partnership with hubs, MATS and Arts Council bridging organisations, schools can become self-sufficient in delivering high quality music lessons.
DRET academies have a similar partnership with the Voices Foundation, and several multi-academy trusts such as EBOR employ highly trained specialists to work across their schools. This can happen all over the country. This is what our funding should be focused on.
Plate spinning
If schools manage to make outstanding musical progress in EYFS/KS1, what happens at UKS2, when spinning many musical plates, alongside preparations for SATS, makes life tricky for the class teacher?
With the musical material and knowledge getting complex for children after as much as five years of musical development, where a higher level of musicianship is needed, how can non-specialists thrive?
I don't think anyone quite has the definitive answer to this, and many would make strong arguments of the need for someone who is both a specialist musician and primary music educator, especially in UKS2 (secondary schools may be able to provide this in partnerships, or music coordinators may be developed over the long term).
However, let's look at the good news – in KS1, with the right specialist support and frameworks, schools can permanently embed highly effective, high-quality, wonderfully sequenced musical education at low cost.
The First Thing project was successful after around 25 hours of training classroom teachers. Similar work could provide the foundations in ITT.
The school's minister must know that a model music curriculum on its own will not be successful unless those delivering it are trained – after all, it was Mr Gibb who said that 'the deep subject knowledge of teachers is vital to the successful delivery of the curriculum'.
It is therefore my hope that the DfE will put their policies where their mouths are and support both ITT and programmes of in-school CPD training with significant funding to enable the long-term musical development of curriculum, leaders, staff and pupils in primary schools.
This will provide children with solid musical foundations and empower teachers who had previously thought themselves unmusical with a song in their heart and a spring in their step, as they become true music specialists of their own realm.
---
Jimmy Rotheram is a music teacher at Feversham Primary, Bradford who has made the top 50 shortlist for the $1 million Global Teacher Prize. Follow him on Twitter at @musicedu4all.