Football books for kids – 15 of the best for KS1/2 children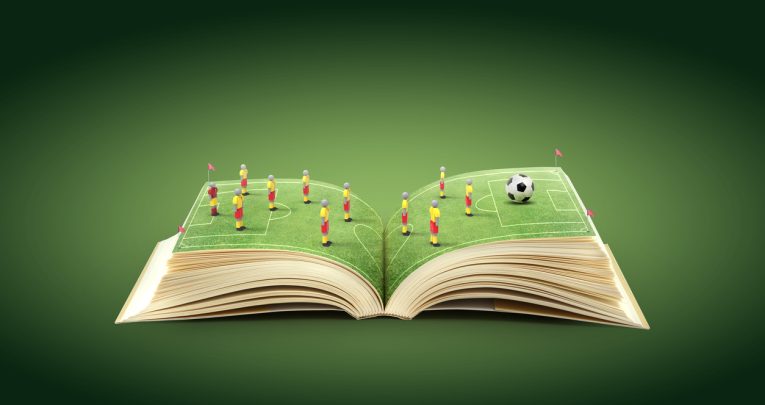 Take advantage of football fever by throwing in some footie-related reads with some of the best books available for KS1 and KS2…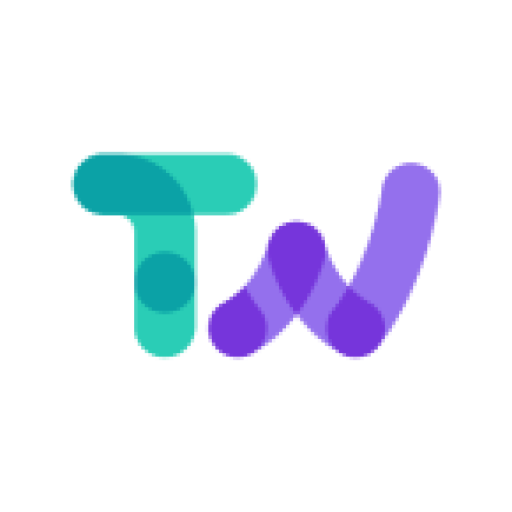 by Teachwire
1 | The Official FIFA World Cup Qatar 2022 Kids' Handbook by Kevin Pettman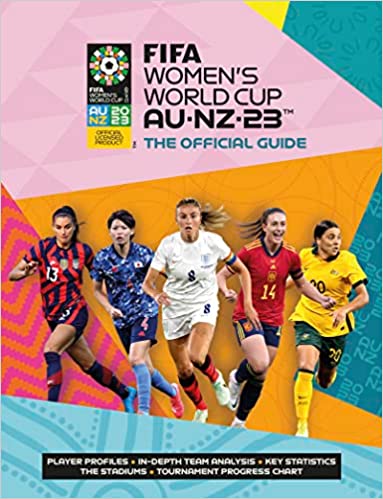 As excitement builds in the run-up to the 2023 FIFA World Cup, FIFA Women's World Cup 2023: The Official Guide provides the perfect tournament companion for younger football fans.
This book is bursting with information about the host countries, plus the stadiums, star players, FIFA World Cup facts, statistics, and much more.
There are also football puzzles, quizzes, games, wordsearches, dot-to-dots and other activities to keep kids entertained.
---
2 | The Story of the World Cup by Richard Brassey
Billions of fans around the world. Over two hundred countries taking part. Three stolen trophies. And one heroic dog named Pickles! This is the fascinating story of the World Cup.
This is a colourful history of the World Cup from the author of The Story of the Olympics. From the first tournament in Uruguay to England's legendary 1966 win and beyond, with red cards, penalty shoot-outs and goals galore, there are fun facts football fans can use to impress their family and friends.
---
3 | Girls FC by Helena Pielichaty
Join Girls FC as they show the world what it really means to play "like a girl"! This series of books follows nine-year-old Megan Fawcett, who loves football and is desperate to be on her school team.
She tries everything to get the coach to notice her (even wearing a tiara), but nothing seems to do the trick. Then she has her big brainwave: she could start her own football team. An all-girls team!
Now she just needs a pitch, a coach – oh, and ten other players…
Each of the 12 books about women's football focuses on a different member of the football team and a different issue – all building up to the final book, which explores the future of the team as the original Girls FC moves on to secondary school.
---
4 | Llama United by Scott Allen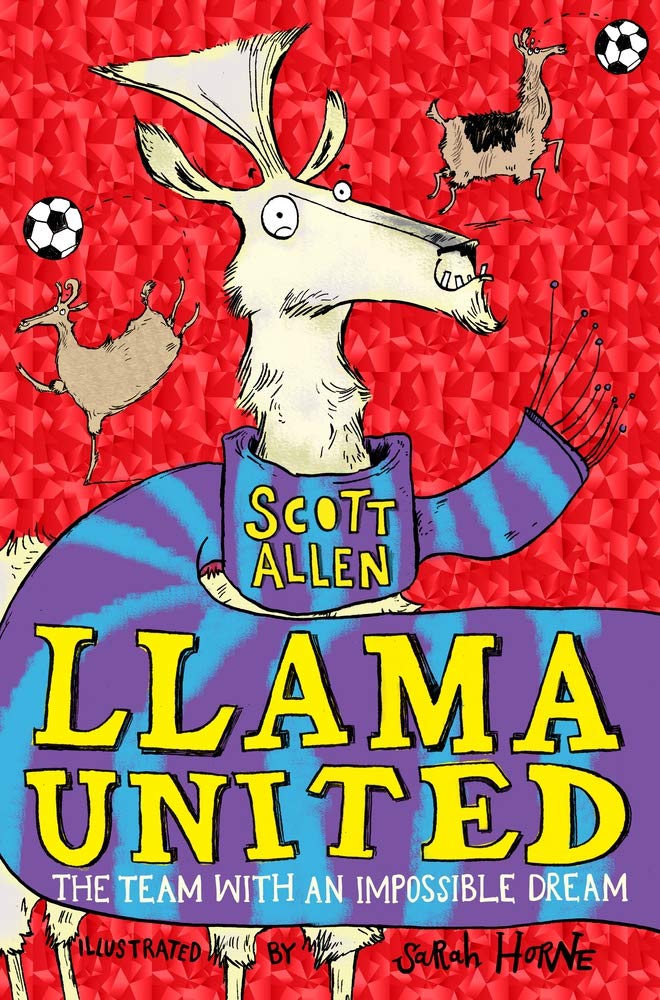 In this surreal and funny tale, a group of llamas develop incredible footballing prowess having unwittingly consumed the ashes of the world's most famous football player, Arthur Muckluck.
They embark upon the road to winning the prestigious Cup finals, but not everyone wants to see them succeed. Will the llamas make it to the final whistle, or will someone call foul?
---
5 | 50 Things you Should Know About Football by Aidan Keir Radnedge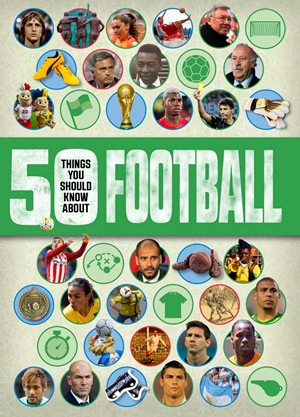 From world-class star players to dream teams and memorable matches, this comprehensive guide to football is packed with facts and information about the beautiful game.
From the history of the sport and how it has developed over time to the top leagues, clubs and international tournaments, this book pinpoints the players, games and teams that everyone should know.
Starting with historical versions of football, right up to the modern game, it covers all the best goals and the most famous matches.
Facts about the top players, stadiums and managers are accompanied by up-to-date stats and action shots of the most popular players.
---
6 | Football School: Season 1 by Alex Bellos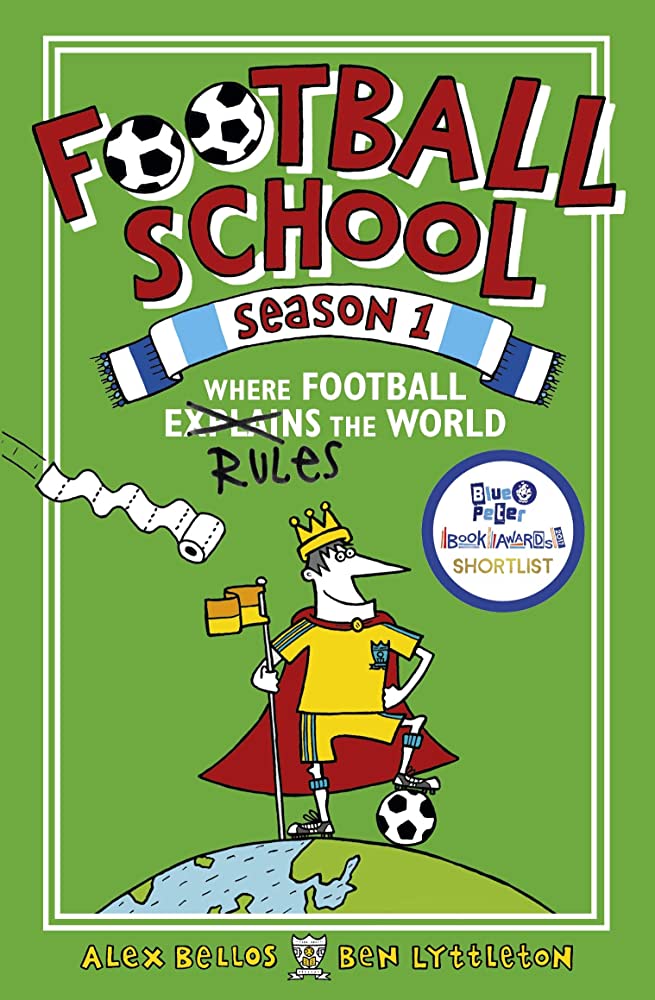 This groundbreaking new series from two bestselling writers teaches you about the world through the prism of football.
The first book is packed with awesome true stories, real science and fascinating facts and will make you laugh loads. When do footballers poo? Can you play football on Mars? What is a magic sponge? You will find the answers to these questions and more in chapters on subjects such as history, geography, biology and maths.
Illustrated throughout with hilarious cartoons and filled with laugh-out-loud gags, this is the perfect book for any boy or girl who loves football.
---
7 | Frankie's Magic Football by Frank Lampard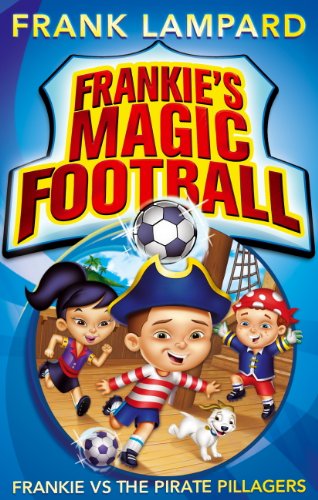 There are over 20 books in ex-England footballer's series of children's books, which take their hero around the world to meet pirates, mummies, dragons and kangaroos.
And there's even a World Cup tale (albeit from the 2014 tournament in Brazil) for kids to enjoy.
---
8 | Jamie Johnson #1: The Kick Off by Dan Freedman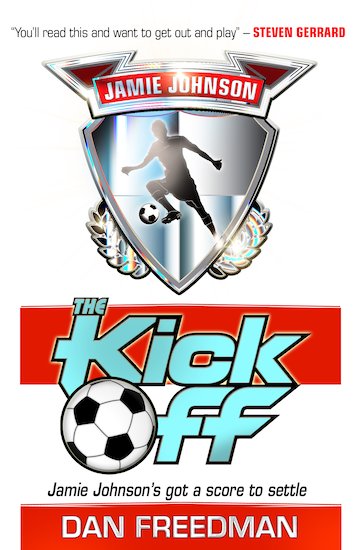 For older readers, the Jamie Johnson series from Dan Freedman is sure to be a treat. Freedman is an FA insider who knows the score. And he's penned an epic tale of dreaming big and chasing glory.
Meet Jamie Johnson: football hero and TV star! When this story starts, Jamie is a talented schoolkid with a passion for football. He dreams of on-pitch stardom – but he's got a long way to go.
Goal one: to become Kingfield School's star player. Goal two (in his dreams): to play for Hawkstone United. But when Jamie messes up his school trial, has he missed his chance?
This hugely popular series (which was recently adapted into a TV show) also has its own website with extra stuff for KS2 readers to enjoy. Just head to danfreedman.co.uk
---
9 | Fantastic Footballers: 40 Inspiring Icons by Jean-Michel Billioud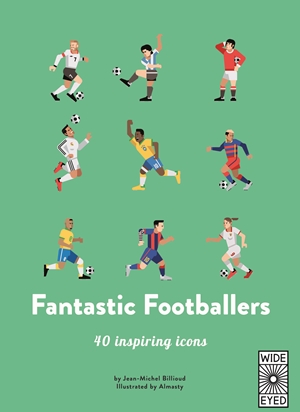 The greatest goals; the most spectacular saves – meet the top 40 footballers of all time!
Relive Ronaldo's most memorable moments, learn about Messi's legendary left foot, meet the youngest-ever World Cup goalscorer, Pelé, and see the some of the most spectacular saves in history.
Every player is a winner in their own way, but who will you choose as your hero? Jam-packed full of fun footie facts about who each legend played for, how many goals they scored and the special skills they had.
---
10 | Billy Bonkers and the Wacky World Cup by Giles Andreae
This book, part of the Billy Bonkers series, contains three football-related tales following the titular hero on another adventure. This time he's landing a plane and flying through the air in a hot-air balloon to watch the World Cup final.
These three short tales are ideal for KS1 readers.
---
11 | Footballers Earn Less than Their Underpants Do by Adam Sutherland
This fact-filled book takes popular notions and ideas about football and examines where the myth came from, how or why it has become well known, and finally whether it really is true or false!
It looks at statements like: 'World War One was stopped for a game of football' or 'A player was murdered for scoring an own goal'.
Each statement is evaluated and then awarded a 'Truth' or 'Busted' stamp at the end of each entry. The title also has fascinating features such as highest transfer fees around the world or cool David Beckham facts, as well as a mini quiz on football teams and their grounds.
---
12 | Top of the League by Andrea Mills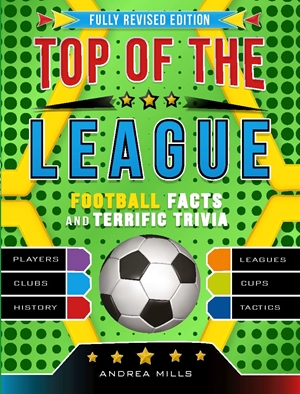 This book is jam-packed with facts and information about the wonderful world of football and the biggest leagues and tournaments – including star players and dream teams, clever managers, fanatical fans, memorable matches and incredible goals.
Do you know your 4-4-2 from your 3-5-1-1? Learn great tactics and get familiar with the rules of the games and the weird world of refereeing – did you know a ref once slipped and tackled a player by accident?
Marvel at brilliant goalscoring stars such as Archie Thomson (Melbourne Victory) who holds the record for most goals in a single international game, with a whopping 13 goals.
Bursting with amusing stats, fascinating facts and quirky graphics plus clever tactics, star players and super goals, this brilliantly entertaining guide is the perfect gift for any fan of the beautiful game.
---
13 | Football Things to Make and Do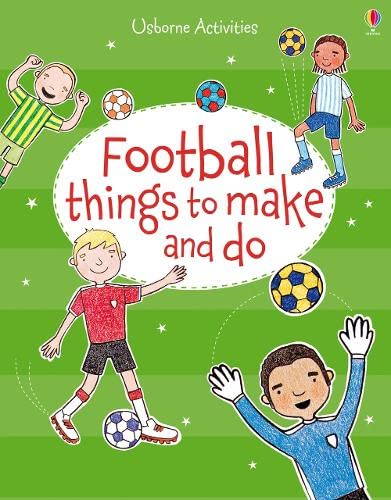 Part of the Usborne Activities series, this book will keep footy fans entertained with some hands-on craft projects.
Make a flicking football game, a 3D penalty shoot-out and a league table with slot-in football shirts, all from everyday household items. Each activity is clearly illustrated with step-by-step instructions, so minimal supervision is required.
---
14 | Kicking a Ball by Allan Ahlberg
This wonderful rhyming story from one half of the Funnybones and Each Peach Pear Plum duo, is a joy to read aloud, and will not disappoint fans of Allan Ahlberg.
First written as a poem, the little boy in the story and the joy felt by simply kicking a ball has been brought to life perfectly by artist Sebastien Braun.
---
15 | Barry Loser is the best at football NOT! by Jim Smith
The 10th book in the Roald Dahl Funny Prize-winning Barry Loser series is ideal for readers aged 7-10.
Everyone at Barry's school has gone football crazy, but Barry gets thrown out of the team (the Mogden Maniacs) for being completely rubbish.
But when it turns out that his best friend Bunky is a super striker, Barry becomes his manager. The cup final match is approaching and Bunky's getting carried away with his football fame – can Barry keep his head in the game?
---
Browse more resources for the Women's World Cup 2023.