Teaching vocabulary – Vocabulary in context activities and ideas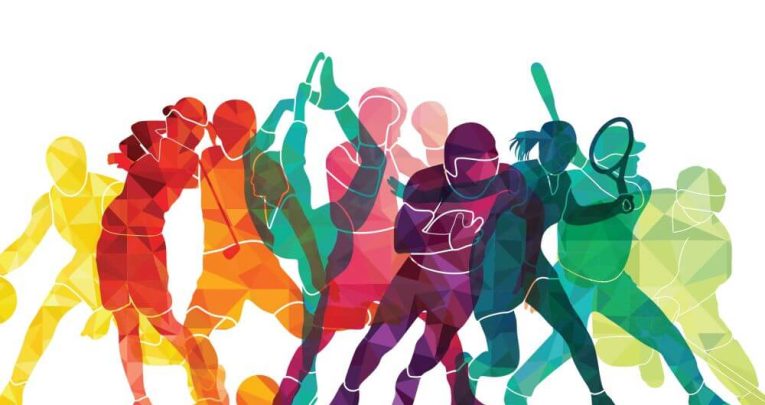 Kelly Ashley shows you how to knock it out of the park when it comes to making language learning relevant, purposeful and socially engaging…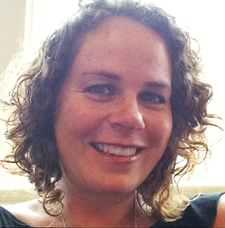 by Kelly Ashley
Knock it out of the park; give it your best shot; stay ahead of the game – some of our most well-loved idioms come from the context of sport.
But what does this have to do with vocabulary development and instruction? In the 2018 Oxford Language Report, Teresa Cremin highlighted the power and importance of teaching language in context:
"Language is most effectively learnt in the context of use, through interaction and through hearing words spoken and read in affectively engaging situations that prompt a desire to understand and to use it for one's own purposes."
This view is mirrored in the UKLA's Vocabulary Viewpoints paper, which states that vocabulary will take root "when children have opportunities to use newly learned words."
When planning contextual vocabulary instruction in the classroom, we have an opportunity to knock communication out of the park by facilitating opportunities for our learners to choose and use language for different purposes.
Consider the 'context' as a deliberately chosen and focused bank of language that, when amplified, provides a vehicle for discussion, thinking and communication around a particular idea or concept.
Vocabulary knowledge and contextual instruction
But what might these opportunities for contextual instruction of vocabulary look like? One idea is to select words from a particular picturebook, poem, information text or novel that you're sharing with learners. In this scenario, you trawl the chosen text, carefully plucking suitable words to teach directly from the pages.
While this is one approach to contextual vocabulary selection, there are also other methods to explore. The key is to give learners a purposeful outlet – something real and relevant to do with language that is taught.
To explore these other outlets, let's consider the context of sport and physical activity. From football to rock climbing, there are a range of physical activities, experiences and literature that we can tap into to make word-learning authentic – not only encouraging active, healthy lifestyles but also connecting personal interests to drive communication.
When deciding which words to teach in this context, first consider what language learners will need to use to communicate. This could be:
Language mentioned explicitly in the PE programmes of study – skill, sequence, movement, compete
Technical language related to physical activity in general – aerobic, health, warm-up, cool-down
Technical language related to a specific sport or activity. For ultimate frisbee that might be airbender, handler, break, corkscrew
General language to describe the importance of physical activity – wellbeing, challenge, perseverance, dedication
Language that would be useful giving a match report – verbs to describe the action: pass, tackle, cross, strike
Language used in fitness apps – application, programme, device, user, sync
Language from books with a sporting theme – some fun choices include Chasing a Rugby Dream: Kick-Off by James Hook and David Brayley; Armistice Runner by Tom Palmer; Kicking Off by Eve Ainsworth; the Track series by Jason Reynolds and Roller Girl by Victoria Jamieson
Biographies of sporting heroes also make a great choice
Once the purpose for communication is clarified, unlock what learners already know about the chosen context. Which words do they already use when talking about this idea? What are their personal associations and experiences?
In the words of my favourite track cyclist, Christine D'Ercole: "In order to get where you're going, you need to know where you are." This idea is the same for vocabulary instruction – be crystal clear about learners' starting points before planning the journey.
Learning vocabulary – explicit teaching
The second step is to explicitly teach chosen words by tapping into a range of word-learning strategies. Focus on the following:
Correctly articulating new words to strengthen word memory
Exploring the visual patterns to encourage accuracy in writing
Exploring word meaning in context and thinking of other words that are connected by meaning or usage
Linking new language and concepts to personal experiences to deepen understanding
When appropriate, exploring the meaning units within words such as prefixes, suffixes and root words and uncovering word history
Plan in regular opportunities to discuss and connect words – make them meaningful and powerful in children's eyes. In 2013's Bringing Words to Life, Beck says:

"The goal of vocabulary instruction is for students to know words well, to be able to explain them and use them in multiple contexts. We want them to own the word."

Finally, help learners practise like champions and use their new language to communicate. Within the word 'practise' is the word 'act' – assist learners to act on new language knowledge by putting words to work (see panel, below).

When teaching language in context, sit back and view your curriculum opportunities from the outside in. Find the links and strengthen them. Provide a range of opportunities for learners to use new language.

Make communication purposeful and socially engaging. Provide rich contexts where learners don't only encounter new words regularly, but also have something to do with these words after they are taught.

In conclusion, don't sweat it or throw in the towel when planning for contextual vocabulary instruction. Just take the bull by the horns and keep the ball rolling!
---
Vocabulary acquisition – how to make new vocabulary meaningful
Help learners to think about new language in preparation for a special visitor. Invite a member of the community or an author into class (either virtually or in-person) to talk about their role. Generate questions by doing some research prior to the visit. Find out what children already know about the visitor and explore new language that will be useful.
Teach specific words to enhance a visit or trip. Think about the words children might use to heighten the experience.
Use outdoor learning spaces as opportunities for recharging language. This might include: words to describe objects ( outdoors, tunnel, frame); words that add detail and description (adventure, curious, exciting); words to describe how our bodies move (run, walk, play, share). Think about the words pupils need to communicate and make them the focus.
Vocabulary learning isn't just for English lessons – find opportunities to strengthen language across the curriculum. Be deliberate about which words you are developing in cross-curricular contexts.
---
Kelly Ashley is a freelance English consultant based in Yorkshire and author of Word Power: Amplifying Vocabulary Instruction. Find her on Twitter at @kashleyenglish. Visit her website at kellyashleyconsultancy.wordpress.com.