Unlike other marketing activity, social media is a long-term investment. Getting the most out of an unfamiliar platform requires resources, so it needs careful consideration to ensure the commitment is there from a business. At Kiddi Caru we have grown our presence gradually over the past three years to ensure that we understand and manage each channel properly.
It is definitely worth the effort: social media is a very effective way of engaging with parents, allowing you to upload relevant and timely stories that give insights into what nursery life is like for a child. On top of this, it's a great way for nursery managers to promote their setting to new families in the area.
Using Instagram
Kiddi Caru is currently making use of Facebook, Google+, Pinterest, Twitter, YouTube and, our most recent addition, Instagram.
Instagram is becoming one of the most popular social media marketing opportunities due to the fact that it is a visual mobile app. Visual marketing drives more engagement than purely text-based content, along with hashtags, making Instagram an effective platform to share content to followers and groups of customers with common interests.
The platform allows you to track popular hashtags through the 'Search Instagram' option, which enables you to find out what potential customers are currently talking about – enabling you to upload current, interesting and relevant content. All social media is primarily about engagement and driving traffic back to your website, arriving at a 'call to action'.
As it takes a while to build your online following, you can create a custom audience for boosting content, which allows 'geo targeting' and targeting by interests and behaviors, with a URL directly to your website. There is a charge for boosting content in the form of what is called a sponsored advertisement, but you can dip your toe with only a small budget and still achieve good results.
Additionally, Instagram's mobile/video sharing social media service allows you to share across many other social media sites such as Facebook, Twitter, Flickr, etc – and is becoming very popular for business use while saving time when managing several channels at the same time.
Have a strategy
Before launching any kind of social media channel I would highly recommend that you and the business document a social media strategy. This will clearly state what your overall objective is; review where you are now, where you want to go and how you are going to get there; and finally include an evaluation process to ensure you are going to reach these objectives.
Look at the analytics on social media to ensure you are growing your online presence in line with your social media strategy. Check referrals in your website analytics to check that social media is driving traffic to your website, and specifically to the correct place where your customer will land on your call to action.
At Kiddi Caru we have seen referrals from our website via social increase hugely in the last nine months. Remember to always link your social media channels back to your website and vice versa using icon links on your website and by inserting URL links in social media content, ensuring a direct link between all the different channels.
Don't delay
Successful online marketing is crucial in this age of social media. Increasingly consumers and businesses are making buying decisions based purely on information procured via the internet. At Kiddi Caru we work hard to ensure that we have a high level of social media integration and that our website and social media channels work together as an effective communication tool.
---
Case study: Sharing sunflowers
In May we launched a 'who can grow the tallest sunflower' competition. The idea behind it was firstly for parents to engage by requesting a sunflower pack, which included a packet of seeds, a tape measure and a recording sheet. To extend the engagement we wanted families to post their progress directly on our Facebook and Instagram pages.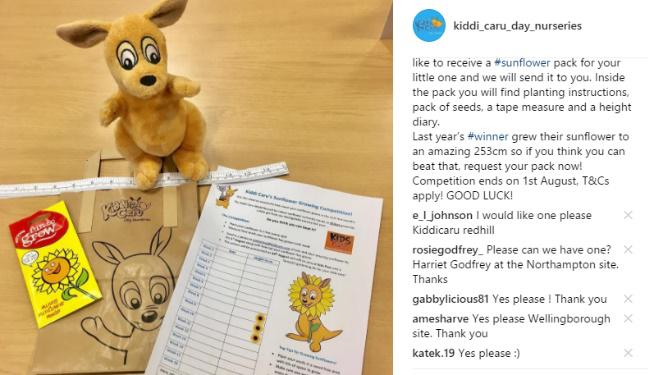 Over 300 packs were posted out to little ones and progress reports are coming in.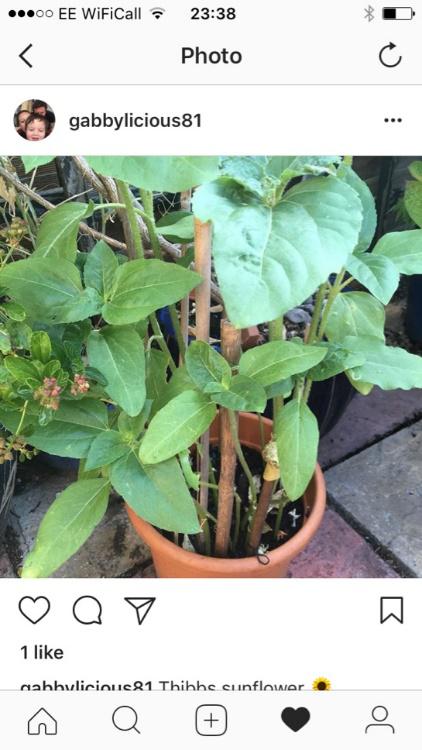 Want some tips on using Twitter? Read our article here.
---
Caron Moseley is marketing manager at Kiddi Caru.
Get FREE weekly updates, lesson plans and resources sent to your inbox!