Reading was an Escape for Alesha Dixon as a Child – Now She's Writing to Empower Others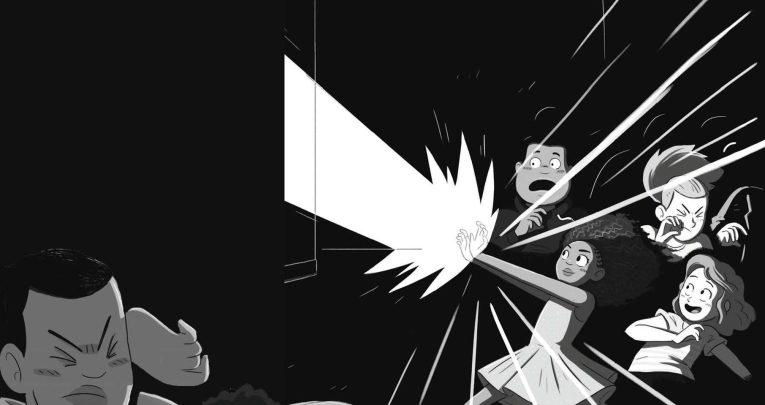 When Alesha Dixon was a child, reading represented escape – now, she's writing to empower others…
by Alesha Dixon
When I think about reading, 'comfort' is the word that instantly comes to mind. As a child, sharing a book with my mum or a teacher, or finding a story by myself that I loved and could get lost in; those were cosy times of real peace and contentment.
I was a bright kid, and apparently I was reading Peter and Jane books by the time I was five. I have memories of the series, definitely, but not the process by which I came to be able to understand them – I don't recall that 'first moment' when the words on the page started to make sense.
What I do remember, though – and really powerfully – is the feeling I got when I was reading, and still do. It's pure escapism – just like music, it offers me a chance to dive into something completely, and let my imagination come alive.
I was very creative from an early age, and I absolutely loved primary school; I was one of those children who would still beg to go in, even if I was poorly. I remember once, when I was about seven, I'd done some choreography for the school play.
The head, Mrs Weekes, came up to me afterwards, looked me straight in the eye and said, very seriously, "I don't want to see you working in Woolworth's after this!"
Not there's anything wrong with a job in retail, of course; but even then I knew she meant that she hoped I'd end up using my creativity in life. It made a huge impression on me – the fact is, when you're little, having someone in authority say something like that to you is incredibly powerful.
When I was at secondary school, I was determined to become a PE teacher; I always had an end goal in mind, and I excelled at sports. I also did well in the other subjects I enjoyed: English language, geography, drama and art.
I wasn't so keen on history, though, nor languages. If only I'd known back then how much travel my future career would involve – when I was offered the chance to learn Japanese, I turned it down, thinking I'd never need it, but now Japan is one of my favourite places in the world, and I've spent so much time there; I really regret not taking that opportunity.
It's hard, though, to make those kinds of choices as a teenager, when no matter how focused you are, you don't really know how you want your life to turn out, or what's going to happen.
I don't see why there has to be this pressure in Year 8 or 9 to take restrictive options; I don't think it's necessary or helpful to start pushing children down a particular path that might not end up being right for them.
I wasn't a perfect student, and I had my demons. For all children – but especially for those living in challenging situations – teachers really are the key to a successful experience at school.
I had some amazing ones, especially Miss Cooke and Mrs Furness, who taught PE. When Mrs Furness found me in tears because I'd been selected for County netball but had no way of getting to training, she offered to take me herself, every week, because she didn't want me to miss out.
It was such a big deal, giving up her own time like that, and I've never forgotten it.
I didn't see myself as an author when I was younger, but I'd much rather be performing, or creating, than anything else – and I've always been a writer, whether of songs, documentary scripts or whatever project I've been working on, so writing a book seemed like a natural creative venture for me to explore.
I wanted to do something unexpected, too; I really didn't like the idea of producing another 'celebrity memoir' to add to the shelves.
I read to my daughter all the time and, looking at the role models available to her through literature, it quickly became clear that there weren't many books in which she would be able to see herself accurately reflected.
I wanted to come up with a positive, powerful character who was also a child of colour – and what I've ended up creating, I hope, is a superhero whom anyone can emulate, because everyone has the potential to do good things, to be a good person.
Everyone's looking for inspiration, aren't they? And if Lightning Girl might inspire even just one person, that's wonderful to me.
It's such an enjoyable experience, to write a book – I feel proud, and excited, and I can't wait to hear what readers think about it. Thinking that what I've written will be read by children is an amazing feeling. Lightning Girl by Alesha Dixon is out now, published by Scholastic Children's Books