Picture Books Should be as Pleasurable to Read Aloud as they are to Look at, says Rob Biddulph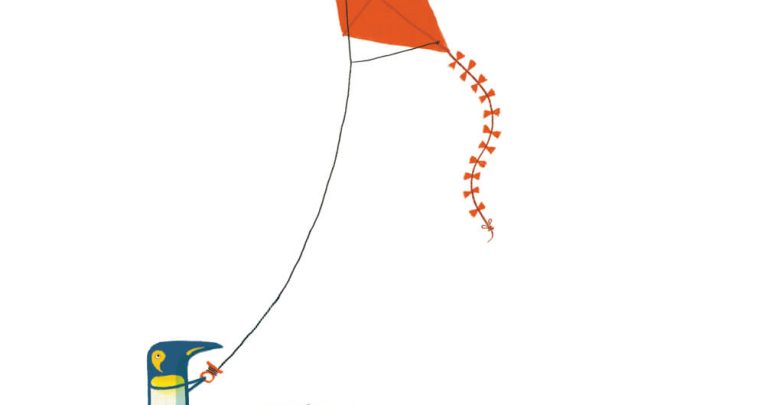 The children's book author and illustrator discusses growing up around books and making sure his children had the same experience…
by Rob Biddulph
I can actually remember quite a lot of detail about my time at primary school – somewhat annoyingly, I have the kind of memory that means I can give you the names of all my classmates from Year 3, but am likely to struggle if you ask me what I was doing last Thursday.
For example, in my first year, my teacher was Mrs Harris, and she gave each of her pupils a special bookmark.
As we learnt to read, there were 'sets' of books we had to complete in order; the very first one was called The Cherry Family; then came Dogger, followed by a story called Toto, and finally, The Bread and Butter House.
This last title was absolutely notorious amongst my classmates – it was generally agreed to be really hard, and if you'd read the whole thing, well, you were definitely someone to be reckoned with.
The key, though, was that when you did finish a book, Mrs Harris would draw a picture of the lead character on your bookmark. And it was an incredible motivator – it felt like a real prize; a badge of honour for achieving something important.
She'd write our 'tricky words' on there too; it was a proper, multifunctional literacy device! I'm sure there are plenty of other approaches that would have been just as effective… but I loved that bookmark.
I would say that reading came fairly easy to me. I wasn't the first in our class to get to the end of The Bread and Butter House, but I was by no means last, either.
I was somewhere comfortably in the middle; and anyway, even by then, everyone knew that drawing was my thing. Books were pretty important in our house, though. My parents were big readers, and mum read to me a lot (dad, not so much – things were a bit different back then, I suppose).
I loved all the Mr Men books, and read lots of Enid Blyton stories (including one called Binkle and Flip, which no one else seems to remember, but which definitely existed; I've checked).
Richard Scarry was my absolute favourite – I was especially fond of his Storybook Dictionary. I'd look at the pages with mum, and she'd get me to find things. I'd also spend hours with my coloured pencils, trying to copy his cross-sections of trains and ships.
My wife and I introduced our daughters to books as early as possible, and we were still sharing nightly reading sessions with our eldest, now 21, when she was 14 or 15 years old.
We've really treasured that chance to spend one-to-one time with each other; and all three of the girls are voracious readers now.
However, when I visit schools as an author, one of the first questions I usually ask is, "Who has a bedtime story every night?" – and it can be quite shocking how few hands go up.
I was at one primary school in Manchester's Moss Side, and it turned out that a good number of the kids didn't have a single book in their house. It's so easy to take that kind of thing for granted; getting out and about, and talking to children, has been a real eye-opener for me.
I've actually only been 'an author' (published, that is) for about four years – my first career was in magazine design, as art director for various titles including the Observer Magazine, NME and Just Seventeen.
But I had a bit of an epiphany about 10 years ago, reading a story to our youngest daughter, who would have been two or three at the time.
I can't remember exactly what the title was, but I suddenly thought, "I could do better than this!" I started looking more closely at picture books, seeing what worked and what didn't, and eventually found two examples that really stood out for me.
The first was How the Grinch Stole Christmas, by Dr Seuss, which is such an incredible experience to read aloud; it's a performance, and that's hugely enjoyable for the reader and the listener alike. The rhythm and the rhyme are so well done, and such fun.
And the other was Oliver Jeffers' The Incredible Book Eating Boy – which is a brilliant work of art, and really appeals to the designer part of my brain. I want the work that I produce to be satisfying both visually and in terms of 'read-aloud-ability', and I spend a long time trying to make sure I get it right.
I am so lucky to be able to do what I do. It's a lovely life, spending most of my time in the shed at the bottom of my garden drawing penguins, and the rest of it travelling around the country, and abroad, meeting my readers, who are also my best and toughest critics. I get to make children happy for a living; what could be nicer?