Oracy – Why it's a social justice issue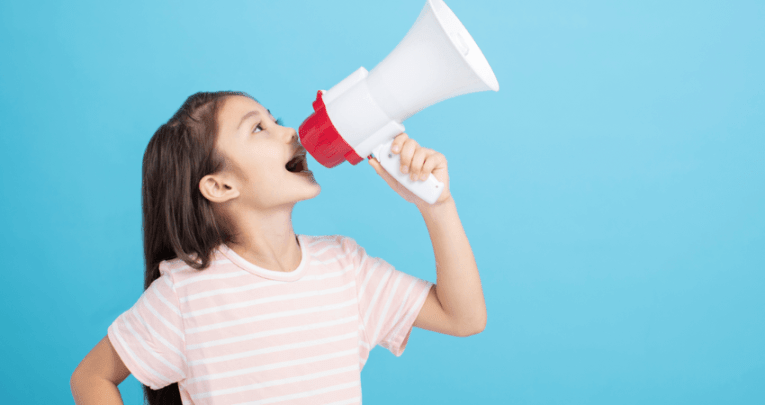 Speech skills aren't just for future lawyers, entrepreneurs and politicians; they are a secret ingredient to a successful life for all pupils
I've been hearing about oracy more and more in the news lately. It's made me think about the students we welcome each year at the Strathclyde Institute of Education.
They come from industry and further education colleges onto a course designed to support their quest to become teachers. I lead the academic skills modules that support their transition.
You can imagine, then, that I felt more than a little downhearted when I read the comment 'Amanda uses too many big words' in one student's evaluation.
The first reason for feeling morose was because I had created a barrier for the student. The second was because I was reminded of the societal issue where 'big words' are only for some people.
Speaking skills
As a child from a working-class Glasgow family, words were always mine.
My parents left school at 15 to get on with their lives. But they brought us up with books and opinions and lots of talk at home. We had a good vocabulary made up of English and a healthy smattering of Scots.
When I started school, I revelled in further developing these skills and using them to describe my life and my learning.
There are many examples of this captured in family tales; my descriptions of the Norway Spruce I hid behind when I was six, or the gory details of the scab on my knee that I shared as my news in Primary 3 (Y2).
I had the words I needed, but, more importantly, adults gave me the space and the encouragement to use them. 
So when I heard Kier Starmer talking about oracy on the radio recently, I cheered.
However, I was surprised at the number of journalists who either didn't know what 'oracy' was, or mistakenly reduced it to 'being able to talk in a way that helps you fit in'.
You see, oracy does not only allow young people to debate in school. It's more than a skill for future lawyers, entrepreneurs and politicians.
Oracy is what will help the children in your class who end up in the criminal justice system to represent themselves well as they explain their circumstances.
It is for the children who will have to fight deportation, or for the rights of their brothers and sisters, or for the care their parents need in later life.
Oracy is a life skill, and is just as much about confidence as about words. It is a social justice issue. 
Oracy in the classroom
Back in 2014, the gap in vocabulary use between the richest and poorest children in Scotland at age five was 13 months; my colleagues Edward Sosu and Sue Ellis wrote a report for the Joseph Rowntree Foundation about it.
This marked gap from the outset of a child's education is unlikely to have improved since Covid.
For some children, school is the only place they will encounter a dedicated effort to boost their spoken vocabulary. 
Many of you will remember having a word tin when you were learning to read.
Mine was an old tobacco tin of my grandpa's, and helped me add new words to my vocabulary.
The books I read now and what I can do with words on paper grew from that tin. It is useful to think of spoken language in your classroom in the same way.
Children build their vocabulary using words. We can teach, explore and practise new, interesting and complicated words in class.
When I was a primary school teacher, my classes enjoyed showing off their vocabulary. Even the youngest children could use sophisticated words when they were introduced well. 
So, as you embark on your lessons, remember that hidden tin of words that lies deep within each child.
As you add to their vocabulary, consider the outcomes of all the children you teach – the good and the bad.
Think about when they might need to use their words to explain their actions, define their emotions and defend themselves, then plan diligently and teach enthusiastically to grow their vocabulary and their confidence to speak. 
So, yes, Amanda does use big words… on purpose.
Amanda Corrigan is principal teaching fellow at The Strathclyde Institute of Education, University of Strathclyde. Follow her on Twitter @ajcorrigan