I'll Hum It, You Play It – Music Education In Early Years
The children in your setting are extremely musical – and so are you, says Jane Parker…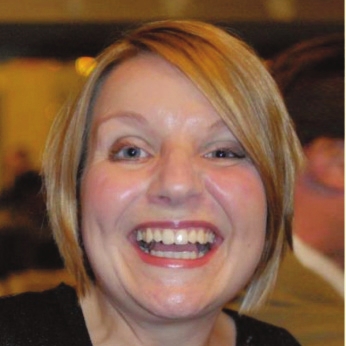 by Jane Parker
You don't need to be an accomplished musician to play musically with the children in your care. As Dr Susan Young explains in her book Music 3-5, you simply need to learn how to listen, recognise and value young children's own ways of being musical.
So, be honest – what does music practice look like in your setting? Is it predominantly adult-led? Does music mean singing traditional rhymes on the carpet as a holding activity, or preparing for the end of term nativity?
That's okay. In fact, it's important that we teach young children songs and rhymes from our culture. There are many music skills we can learn from all kinds of songs. Consider the following…
Twinkle twinkle
The practitioner sits on a chair facing her preschool children who are gathered on the carpet in front of her. She takes out a puppet called 'Songstar' and hums the first phrase of 'Twinkle Twinkle' as she moves Songstar's mouth. The children excitedly shout out, "Songstar wants to sing 'Twinkle Twinkle!'" She asks the children if they all have their 'twinkly fingers' ready. She then sings (on her starting note) "Ready, steady, let's all sing."
The children and adults begin singing together, while simultaneously opening and shutting their hands eight times as they quietly sing the words of the first phrase. The song continues, but then the practitioner stops just before the word 'sky'. She smiles and listens as a few children very quietly sing "sky".
She joins in again with the rest of the song, but this time stops leading the song at the very end, allowing the children to sing "are". She then asks the children if they have magic lips like Songstar, and gets them to have a go at miming the first line of the song – only instead of singing, they'll clap each word so that they're essentially 'Clapping the rhythm'. She sings, "Ready, steady, let's all clap" and leads the children in clapping out the words of the first line, miming the words while at the same time moving the puppet's hands in a clapping motion.
What music skills came out of this short singing session?
Identifying a pulse Children will spontaneously open and shut their hands like flashing stars on each beat, as we all naturally feel the pulse.
Pitch matching Some children may demonstrate their ability to sing the song, matching the same notes as you. This is called 'pitch matching', another key music skill. It's much easier to pitch match if you can hear the note you're starting on – hence the practitioner singing, 'Ready, steady off we go!' If you just say "1, 2, 3…" no one will know what note to start on!
Understanding timbre (sound), dynamics (volume) and tempo (speed) Young children will intuitively sing this gently to soothe; they may sing it fairly quietly and slowly. By doing this they have demonstrated an intuitive awareness of three key music skills.
Awareness of structure Babies, young children and adults are aware that this song has a beginning, middle and end. They are aware of the song's phrasing. Pause midway through a phrase and you'll find that even young babies will look at you, waiting for you to carry on. Try singing up to "How I wonder what you", then stop. Some children may complete the phrase for you, demonstrating a further awareness of rhyme.
Listening carefully If you hum just the first line of the song your children will recognise it as 'Twinkle Twinkle'.
Identifying/recalling a rhythmic pattern If you clap a snippet from the song and mouth the words, some children may identify the song and enjoy clapping with you. They are demonstrating that they can identify and recall its opening rhythmic pattern.
How do you feel?
Who in your setting leads the carpet singing time? The practitioner who says she doesn't mind, but is adamant that she can't sing and gets nervous singing in front of her colleagues?
This is a natural reaction. Many practitioners lack confidence when it comes to delivering music. This may be caused by a lack of training (current UK Early Years courses set aside very little, if any, time to teaching early childhood music); music being seen as an 'elitist' activity that can only be done well by those possessing a 'talent' for it; and unfortunate experiences when we are young, such as being told to mime the words as we 'can't sing' in the school choir.
In Music 3–5, Dr Susan Young expresses her concern about the absence of, "A proper, preliminary professional qualification to equip practitioners…" Training is essential if we are to recognise the importance of music in early childhood.
In practice
It might make you feel better knowing that music is already embedded in your setting. If you look and listen carefully, you'll notice music woven into babies' and young children's everyday play. All children have their own way of being musical – we just need to learn how to recognise it. Consider the following example…
Tom's vocal play Staff in a nursery setting had noticed that Tom, aged 3, was a reluctant singer as he hadn't attempted to join in with carpet singing time. They questioned Tom's mum about his reluctance to join in with the nativity performance. His mother replied she wasn't surprised her son wasn't engaged in singing, as she also "Couldn't sing for toffee" and it looked like Tom "Has the same genes".
An observation of Tom's self-initiated play with trains Tom is lying on the floor, absorbed in pushing a train along a track. 'Woo woo," he sings on one note. "Chuff, chuff, chuff, chuff," he repeats on two notes – G and E, a minor third apart. "Stoppp…' Tom stops the train at the bottom of the bridge… "Aaand… go go gooo, go go gooo, go go gooo, go go gooo!…'
Tom's latter phrase is all sung on the notes E-E-G. His voice gets louder as the train ascends the bridge. The train reaches the top. "Chuggington!" Tom then sings the familiar TV theme as he races the train back down the track.
An adult approaches and asks Tom what he is doing. He stops his play and withdraws, not answering.
What can we learn musically from Tom? Firstly, he is clearly musical. Like all three-year-olds, his vocal play and singing is sophisticated as he is absorbed in his play. He matches his voice to the movement of the train. He also includes a snatch of a well-known children's TV theme tune, reworking it into his play.
What about the role of the adult? Did the adult connect with his play, or close it down? A sensitive adult might have acted as Tom's play partner, turn-taking, mirroring and synchronising his vocalisations, building up a musical conversation. It's important for us as practitioners to connect with musical play on the children's terms; it shows we value their music.
Playing along
How do you use instruments in your setting? We can all picture the adult-led circle time with instruments – they're handed out, the practitioner sings a few songs and instructs some children to shake, tap and bash out their accompaniment.
But what about self-initiated instrumental play? What is your role as the practitioner? Do you allow some self-initiated time for our curious investigators to play these instruments, or do you see children's play as having no musical meaning?
Alice playing with the ocean drum Alice, aged 10 months, crawls over to an ocean drum on the floor. She sits in front of it and picks it up with both hands. She shakes it and simultaneously shakes her feet at the same time. She shakes it again, her whole body swaying from side to side. Alice brings it up to her mouth. She drops it and looks around for her mum.
"Mamamamaaa!" she cries, as she turns to look for her mum, calling her over. Mum walks over and says, "Ooh, what are you doing here, Alice?" in a soothing voice, sitting down opposite her.
Alice raises both arms in the air, mouth open and proceeds to bang her hands down on the drum, striking it five times and shaking her head at the same time.
She pauses and looks at her mum. "You want me to play?" asks her mum. "I, I, I, I, I, I…" replies Alice, as she plays the drum again, striking it seven times with both hands flat. She pauses, waiting for her mum to have her turn. Her mum copies her: "I, I, I, I, I, I!". Alice laughs. Now Alice initiates a scratching sound on the drum, and her mum joins in.
What we can learn from Alice's music? It's clearly structured and has a number of contrasting ideas, some of which are repeated. An untrained ear may think it sporadic and random, but it has a musical structure, incorporating body movement, gestures and vocalisations.
As with all babies and young children, it's important that Alice hears her music played by someone else. It means Alice feels her musical efforts are valued, and that her music is on her terms. Try laying out a few instruments, and step back from the role of instructing children on how to play them 'properly'. Take their self-initiated instrumental play seriously.
Singing and playing
This song by Linda Bance plays with movement and tempo. Personalise songs by putting children's names in; it makes them much more meaningful.
Let's go dancing (Tune: 'Drunken Sailor')
Beau is rocking to the music Beau is rocking to the music Beau is rocking to the music Beau is my darling. Let's go dancing with my Beau (x3) Beau is my darling.
Oooooooray and up Beau rises (x3) Beau is my darling.
(Try twirling, running, sleeping, clapping, waving, kicking, etc.)
And here's another from Linda's book Music for Early Learning that works really well with whole group instrumental play:
Play the music (Tune: 'Skip to my Lou')
Play the music tra la la Play the music tra la la Play the music tra la la On a Monday morning, and.. (Try 'bang the drums' (bang bang bang), 'tap the floor', 'shake the bells', etc.)
Jane Parker is the founder of the East Devon-based Early Years Music Projects; She would like to dedicate this article to her mentor, Linda Bance, who runs the community music organisation, Play Music Play