Features of a biography KS2 – 8 of the best worksheets and resources for writing and comprehension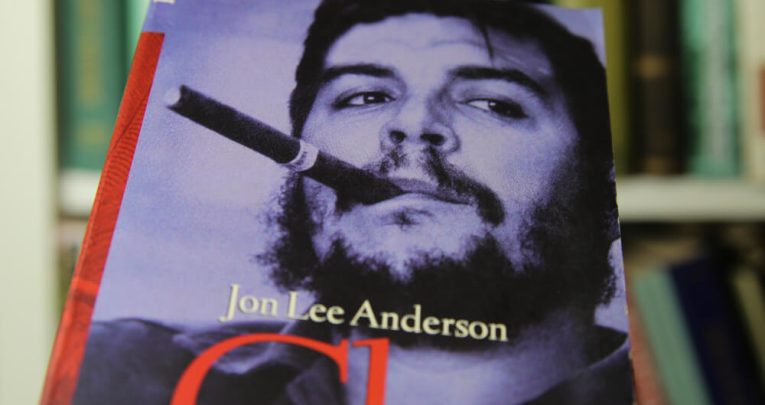 Whether they're recounting the lives of famous people or simply describing a family member, these activities, ideas and model texts will help your Key Stage 2 pupils get to grips with biographical writing…

by Teachwire
1 | KS2 biographical recounts worksheets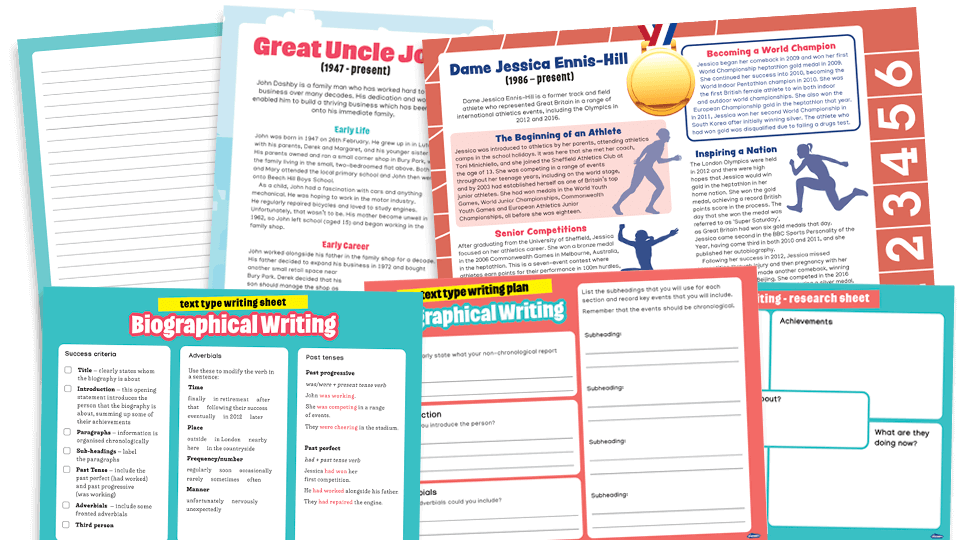 This Key Stage 2 text types resource pack will help children to learn how to write informative biographical recounts.
They will write a biography about an influential person – either someone that they know or someone who is in the public eye – and there are two model texts included to inspire them (one on a relative and one on a famous figure).
This resource also includes a biography writing sheet, biography research sheet, writing plan, writing frame and themed writing paper.
---
2 | Features of a biography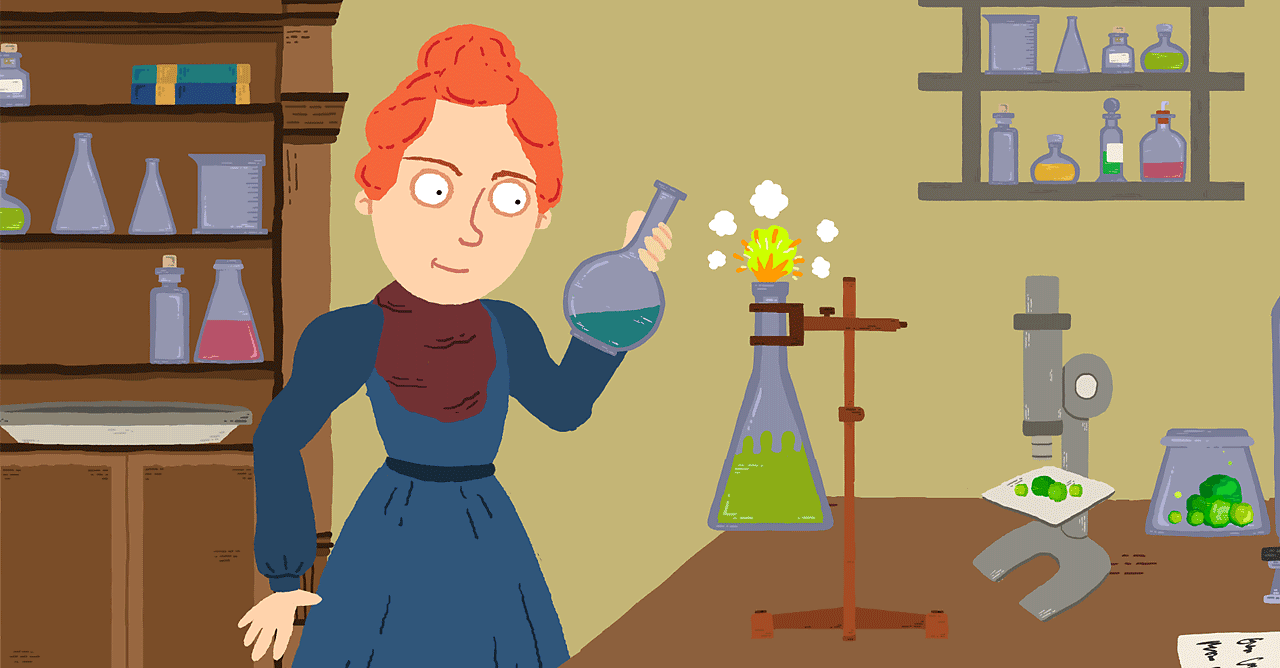 For a good grounding in what a biography is and what it should include, the BBC bitesize page has handy, digestible pointers, plus videos, a quiz and more.
---
3 | Puffin's brilliant biographies resource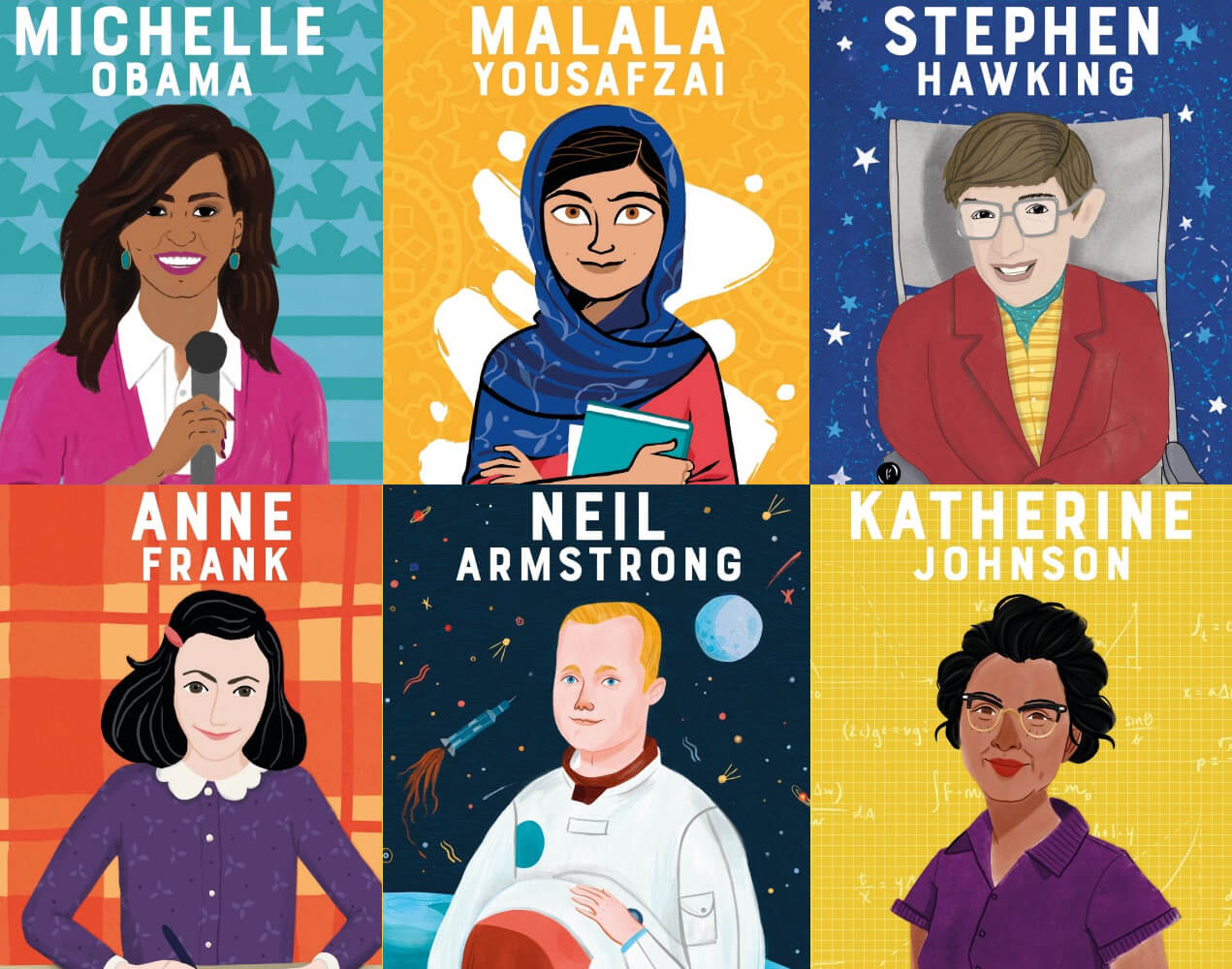 Based on its Extraordinary Lives series this resource pack from Puffin helps pupils understand the different features of biography writing, and lets them create the biography of an extraordinary person of their choice using the template in the pack.
The pack includes material for four or more Literacy, Citizenship and PSHE lessons, all of which are adaptable for pupils in KS2 and KS3.
---
4 | Barack Obama biography activity pack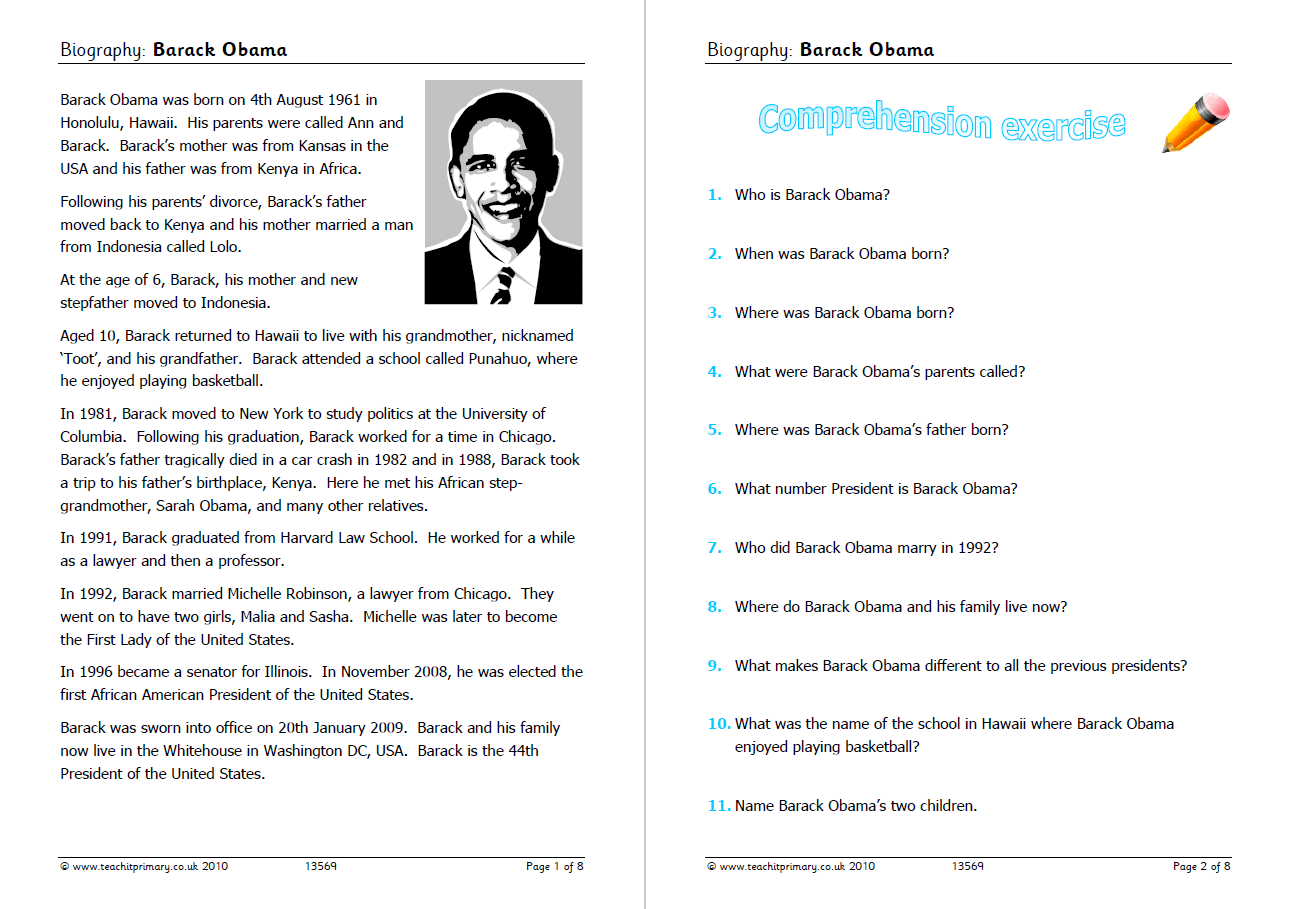 This resource uses a topic-based approach to biographies based on President Obama.
Activities include a comprehension exercise, making a photo gallery, researching flags and facts about countries cited in Obama's biography and writing a biography. Plus there are lots of extension ideas and activities included.
---
5 | Muhammad Ali biography worksheet
Where was Muhammad Ali born? What was he known as before he changed his name? When did he retire?
Students are tasked to with using library books, magazines and/or online sources to fill in this report form about perhaps the greatest boxer of all time.
---
6 | Biography Wagoll model texts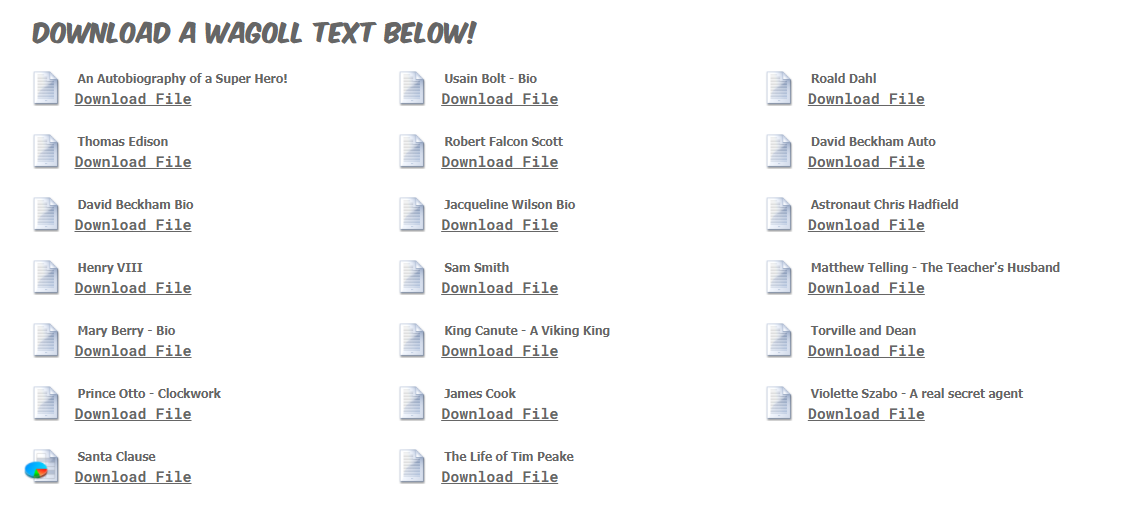 As ever, if you're looking for a selection of editable model texts for pretty much any literacy topic, Literacy Wagoll is a great place to go.
In the biographies section you'll find everyone from Usain Bolt and David Beckham to Mary Berry, Jacqueline Wilson, Henry VIII, Roald Dahl and Santa Claus.
---
7 | Florence Nightingale biography sequencing activity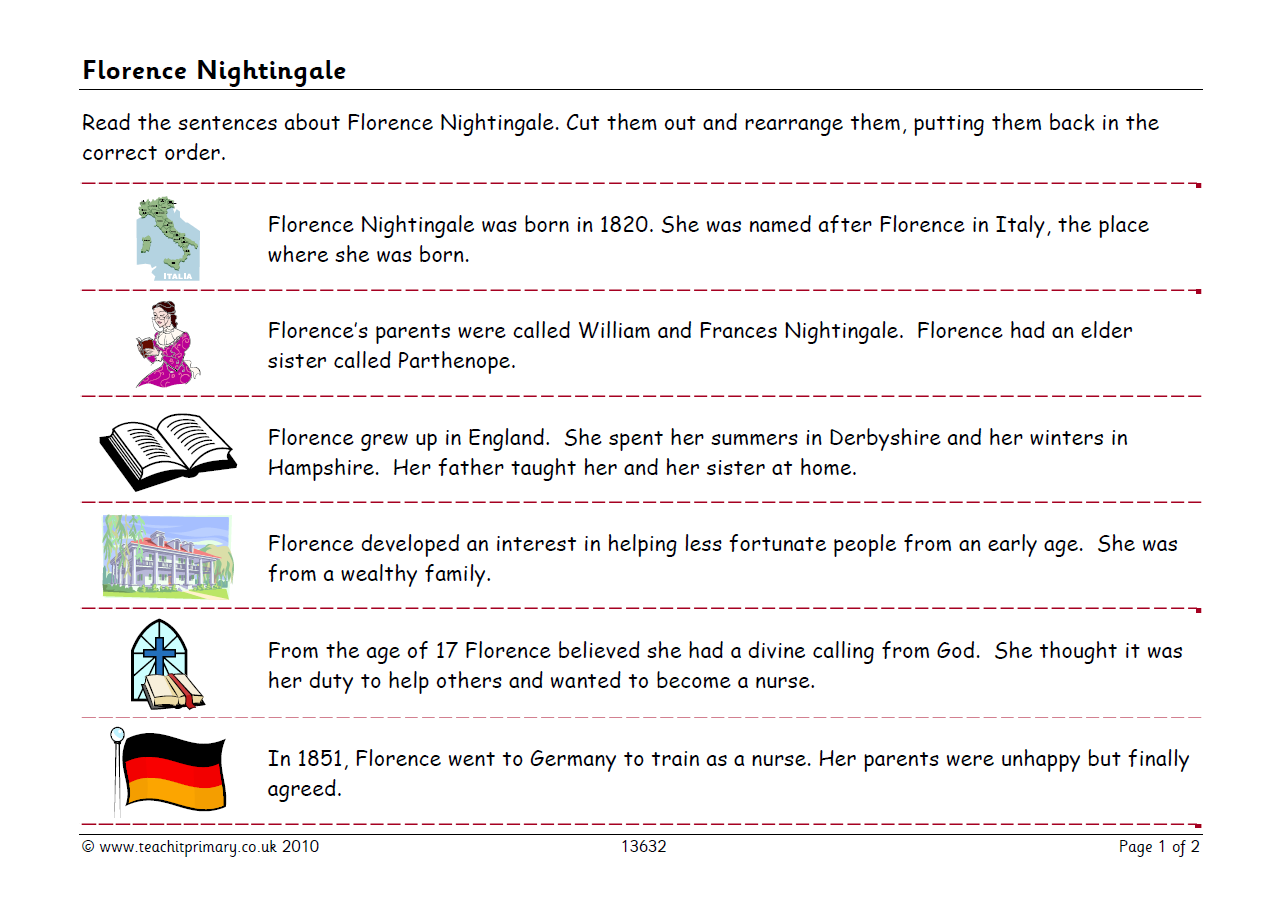 This simple printable resource includes a number of sentences about Florence Nightingale for you to cut out and task students with putting back in the correct order.
Get this PDF to print out here.
---
8 | A biography of palaeontologist Mary Anning
Mary Anning was born on 21 May 1799 in the seaside town of Lyme Regis in Dorset, on the south coast of England. Mary received little education, was not trained as a scientist, but grew up to be a palaeontologist whose findings helped change the way scientists thought about the world.
This Year 6 Science biography helps children explain why she was so important to our understanding of fossils and acts as a handy model text for biographical writing.