Dear Ofsted – We got 'Outstanding' in spite of your high-stakes approach, not because of it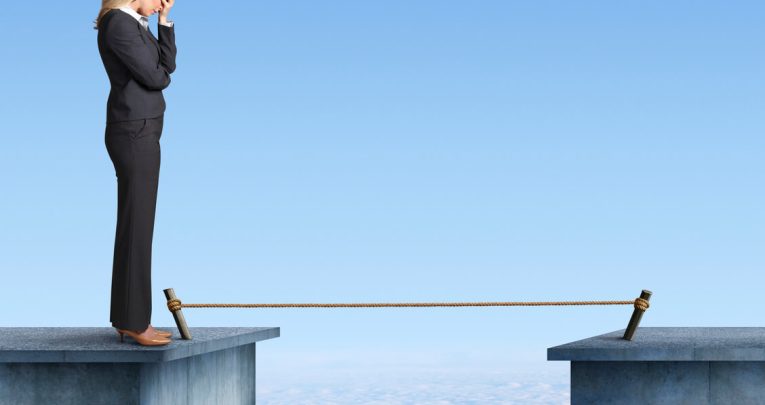 Jeremy Hannay pens a letter to the inspectorate, which recently visited his school…
Dear Ofsted
Thank you for your recent visit to our school.
While your team was lovely and your impression of our school 'outstanding', I'd like to share with you my views on the damage your approach to school improvement is having on our system, schools, leaders, teachers and young people.
Your high-stakes, ever-shifting approach to school improvement leads to that of fad diets: big promises, quick fixes and, inevitably, unsustainable lifestyles.
The improvement in schools is as long lasting as the weight loss – here today, gone tomorrow – and the schools left victims of the diet meant to help them are heavier and less confident than when they began trying to lose weight in the first place.
And worst of all – just like every other crash diet – while the surface might appear slimmer, what's happened beneath the surface is catastrophic.
Your acceptance of the role you have played in narrowing the curriculum in many schools was welcomed, but your solution is wrong.
Although I am sure we can all agree that a directional change was needed for you, surely you can see that the same diet of high-stakes accountability will have the same disastrous results – this time, with curriculum.
In primary, schools are already fearing the expectations placed upon them at short notice.
Subject leaders in primary are not secondary teachers – not subject specialists, rarely with a subject-based degree and with most teachers disappearing from the profession in the first three years, they're often RQTs, still learning the craft and magic of teaching.
Many schools, fearful of a poor inspection result, will source a prefab curriculum and use your own inspection approaches to ensure it is embedded across the school at pace.
This pressure will be coming from all angles – local authorities, MATs, governors, trustees, parents – all of whom are under pressure from you, too.
There will be little consideration of the 'hidden' curriculum – the interaction between adults and children in the presence of knowledge – as that takes time and it's not in the framework.
There will be little consideration of diversification and decolonisation.
And basic content will become King. Not only is this disastrous for a school and its people, but we will only see the trends leftover from your last frameworks continue – excessive workload, high teacher attrition, low staff morale and high staff anxiety.
Nobody wants to work in a system like this.
You have told us about all of the myths – the things we've been doing that you do not expect to see. Except, you did. For many years. Until one day you didn't any more.
You conveniently shifted the blame to me – to headteachers – waging a war on workload and wellbeing, without any regard (or apology) for your own leading role.
And you're doing it again. Repeating the same mistakes.
The mistake wasn't a robust focus on core subjects, and the current mistake isn't the focus on the quality of education. It is the stakes.
It is the stinking smell of arrogance, ignorance and the belief that you know better.
It creates an absolutely toxic mess in our schools, in direct opposition to what we are trying to teach our children.
The freedom you say we have – that you defend your regulatory function by – is false. We are prisoners to your frameworks, whether we, as a profession – the people on the front lines – believe in them or not.
There is nothing worse in education than constraint dressed up as freedom. 'We want you to be free – just not like that.'
We cannot improve our system by focusing on individual schools. If we could, 30 years later you would have made yourselves redundant. We must all rise together.
The same is true within our schools – we cannot improve the quality of learning by focusing on individual teachers. Everyone must rise.
Remove the competition between schools and create collaboration.
Decrease the culture of inspection and increase the value of inquiry.
Stop interrogating schools and begin supporting them, connecting them, empowering them.
Schools inspection is not schools improvement.
I believe in a system where every school is incredible and every school requires improvement. Where we accept our weaknesses as opportunities for growth and our strengths as openly shareable.
In this system, we don't need an inspectorate – or inspections at all. We will all be growing – together.
Canada manages it. Finland manages it. My school manages it. Our nation can, too.
Your crash diet of high-stakes inspection as a means to school improvement is false.
Sure – it sounds good. Fix broken schools! Improve results quickly! Provide a coherent curriculum! Reassure parents! Raise standards, improve lives!
It sure sounds good. But your diet doesn't work. It's killing us. And it's time to change before no one is left in the classrooms except the children.
From Jeremy Hannay, headteacher
---
Jeremy Hannay is headteacher of Three Bridges Primary School in Southall, London. Follow him on Twitter at @HannayJeremy.