CUSP curriculum – We built a model that lets teachers work their magic
Clear guidance, academic rigour, and space for creativity is what makes CUSP the key to Kedington Primary School's success…
It's a sunny (but very cold!) day in mid-January as I make my way through semi-rural Suffolk and down a farm track to Kedington Primary School, part of the Unity Schools Partnership. I'm here to learn about the CUSP curriculum – it's been built by teachers from the ground up. And what I find does not disappoint… 
I'm met by Alex Bedford, curriculum development director for the Unity Schools Partnership and co-author of the CUSP (Curriculum with Unity Schools Partnership) curriculum, and Vicky Doherty, headteacher at Kedington, who were both eager to explain how this ambitious project got started.
"It's been clear to me, since my very first day at Unity, that all our schools work incredibly hard," Alex says. "However, at the time, there wasn't much consistency across the Trust."
The challenge, then, was to find ways to build cohesion and, as it turned out, the solution was close at hand.
Alex found inspiration in Unity's research school – one of 28 funded by the EFF. "It's a centre of cognitive neuroscience," he explains, "and when I started this role, I thought we could draw on this expertise to set up a curriculum that could be used in every school within the Trust."
---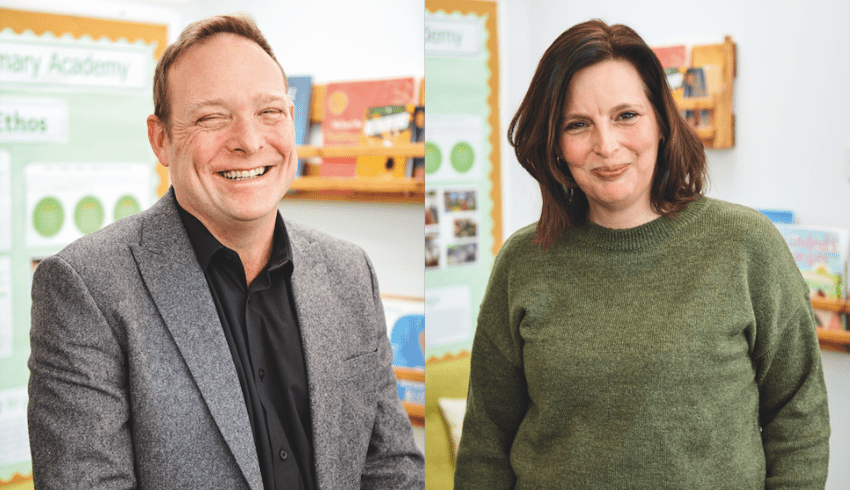 School profile
Name: Kedington Primary School
Headteacher: Vicky Doherty
Location: Kedington, Haverhill, Suffolk
Ofsted rating: Good
Size: 211 pupils
Extra info: Part of the Unity Schools Partnership
---
Evidence-led learning
Using the expertise available on cognitive neuroscience, Alex set about writing an entirely new curriculum; one that would not only provide an outline for what knowledge children should be taught, but that included guidelines for how they should be taught, too.
And thus, the CUSP curriculum was born.
"We wanted something that was evidence-led," says Alex, "because there was really nothing out there like that."
He began writing a more expansive plan, drawing on cognitive load theory, generative learning practice, and Rosenshine's principles of instruction.
But even though the desire was for the curriculum to bring cohesion to Unity, it was never the intention to force it upon schools – they would just need to come up with something better.
"The introduction of the CUSP curriculum was such good timing for us," says Vicky. CUSP is offered to all schools in the Unity Schools Partnership, but isn't mandatory, she explains.
Despite this, Kedington jumped at the chance to implement it. "We were begging for a Trust approach," says Vicky, "because you just don't have the time, the capacity, or the expertise to devise a high-quality curriculum for every subject and every year group."
The subject leaders at Kedington were working incredibly hard to pull together a curriculum worthy of their pupils, but there just weren't enough hours in the day to get it done.
"With the best will in the world, our subject leaders didn't have the level of expertise required to build a whole-school system from the ground up," Vicky says.
"We knew what we wanted from a curriculum – to see clear progression and the links that children make between their subjects, from year to year – so I turned to Alex for help."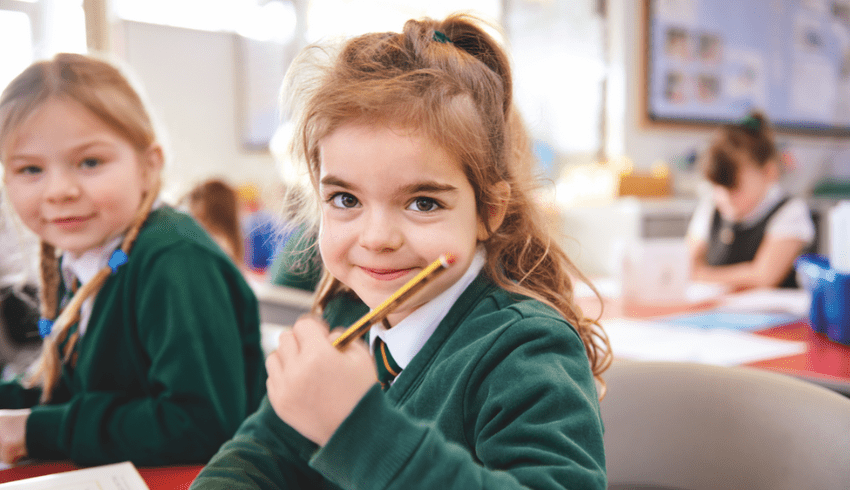 CUSP curriculum
Delving into CUSP was a real turning point for the school, explains Vicky.
"It was fantastic. Not only does CUSP focus on curriculum content, but on pedagogy as well. So by engaging in the model, teachers were able to learn more about excellent teaching, as well as about the content of their subjects."
It takes the load off teachers and pupils, too, says Vicky, while still being rigorous. "All that back-office stuff is done away with, and you're left with an efficient, high-quality curriculum."
By 'back-office stuff', Vicky is referring to the terrifying prospect that many teachers face: starting off your curriculum planning with nothing but a set of objectives and a blank piece of paper.
"It's something we can all relate to," she says. "I remember when I first started teaching, sitting there and just thinking 'How am I going to fit everything in?' Having a model that outlines everything, and that allows you to add your own flair to it, is a life-saver."
Learn more, do less
This is precisely the point of CUSP, says Alex. "I saw teachers spending a lot of time on strategic planning, and it was taking away from what teachers do best – their work with the children, in the classroom."
To Alex, the answer seemed obvious; engage with research, provide resources, set out the long-term view and strategy for learning, and then let teachers work their magic.
Although CUSP is now used in 350 schools across the globe, with over 100,000 children outside the Trust taking part, it developed from just three subjects.
"The curriculum evolved from history, geography and science," Alex explains. "It was quickly adopted in this form, and as teachers could see the impact – they had to do less strategy work, and children were retaining more information, and making more robust links between topics – we continued the reach, and worked on covering further subjects."
Alex's 'pedagogical twin', Lauren Meadows, and her company, Greenfields Education, then wrote CUSP vocabulary, reading, writing and spelling using CUSP evidence-led principles.
CUSP art and design and DT followed shortly, as well, as they were too often seen as 'drop off' subjects' due to a lack of teacher knowledge. "They are now incredibly strong subjects," says Alex, "each with an annual festival that has engaged over 50,000 pupils."
CUSP French and music programmes are also fully developed and are released term by term.
But, as Vicky explains, even if the extensive planning sheets and curriculum outline aren't available for the subject you're currently teaching, you can still learn from CUSP's pedagogy.
CUSP pedagogy
So, what does this pedagogy look like? It's designed to help children retain information, and build their confidence and understanding of each subject year-on-year.
"Vocabulary is a key part of it," explains Alex. "So, not only do we include tier two and three vocab, but etymology, morphology, idioms and colloquialisms as well."
Working with Lauren and Greenfields to build a cohesive vocabulary sequence has been incredibly powerful for schools, he explains.
At this point, Alex and Vicky pull out a child's book to show how the curriculum plays out in real terms.
This two-page spread is focused on science – a study of vertebrates, to be exact – and includes a wealth of information.
It includes an activity where children need to match up a list of attributes (warm blooded; covered in hair or fur; give birth to live offspring) with their related category of vertebrate (mammals).
It also has a grid focusing on key terms – this page is vertebrate – surrounded by space to analyse, define, connect, and use the word in context.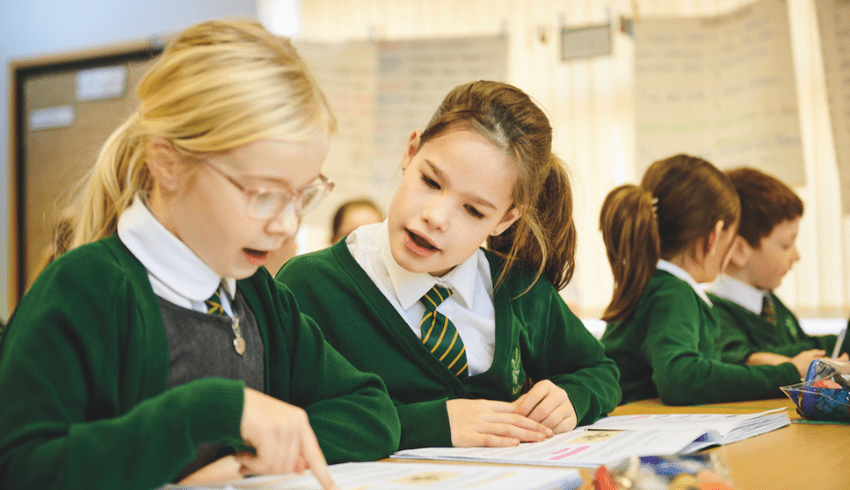 Knowledge organisers
However, the most interesting elements of the child's exercise book are the central strip outlining the key information required for the topic (in this case, each category of vertebrate, and what criteria they meet); and a 'flick back' panel, encouraging the pupil to look back at prior learning (which is all laid out in the same way as this spread) to remind them of what they already know.
They are actively encouraged to look back in their books for this information if they don't remember it, too – an important research skill.
All these different elements of the book have been cut and glued from a worksheet, meaning children don't have to waste time drawing out grids, or listing instructions and learning objectives. It's all there for them, leaving more time to really engage with the material.
"All schools like to say they have knowledge organisers," says Alex, "but the principle of design is very important to us.
"Does it communicate key information? Is it just a list? Where are the diagrams? Where is the dual coding? We have enhanced our knowledge organisers by supporting them with our unique knowledge notes."
These 'knowledge notes' are clearly articulated points of reference, showing the minimum expectation of study.
"They start with a learning question that sets children off on a quest," Alex explains. "At the end of the lesson, every pupil responds to the question using what they have learned so far."
Teachers can make reasonable adjustments, depending on what their class may need, he explains, but they know that should they just follow this guide, the children will have everything they need. "It's almost like they're creating a textbook for themselves."
---
Meet the team
Hayley Ahlquist
Deputy head, English lead, SENCo, Y1 teacher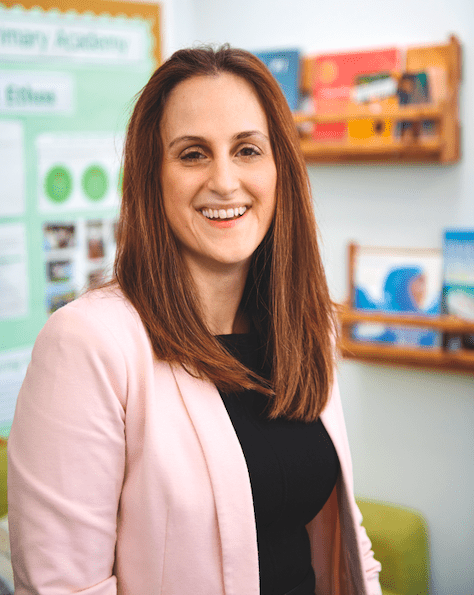 "Everyone works together here, and strives for success. It's a very ambitious school, and I like that. I've seen massive changes since we introduced CUSP. There's so much more consistency now, as well as improved subject knowledge and routines."
Beth MacKenzie
Y2 teacher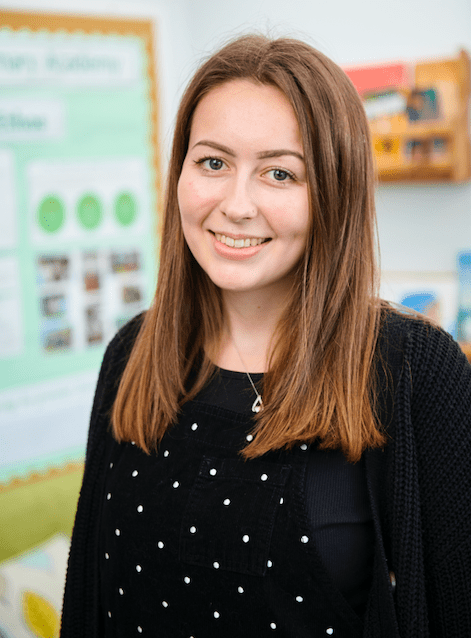 "This is my first teaching job, and it's great. CUSP is a shock to the system at first, but the children's work – and mine! – is much higher quality now. Pupils' vocabulary has massively improved, and they are so eager to learn."
Ellie Jolland
Y5 teacher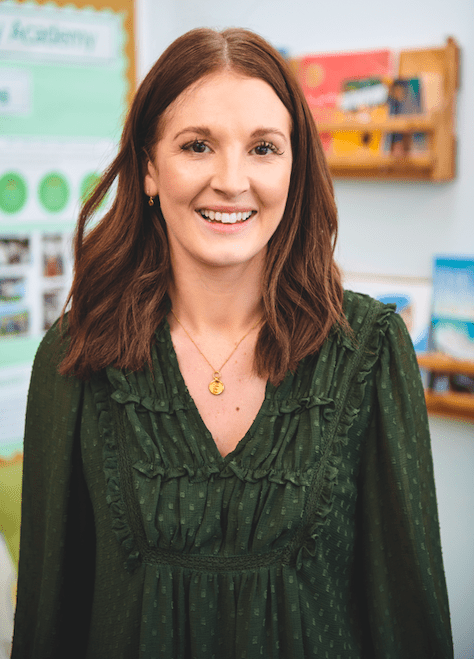 "I've taught Years 1 through 5, and I can really see how the children have progressed. CUSP is great for that. It's improved my subject knowledge, so when I come to teach a unit, looking at the knowledge organiser really helps."
Issy Weaver
Y6 teacher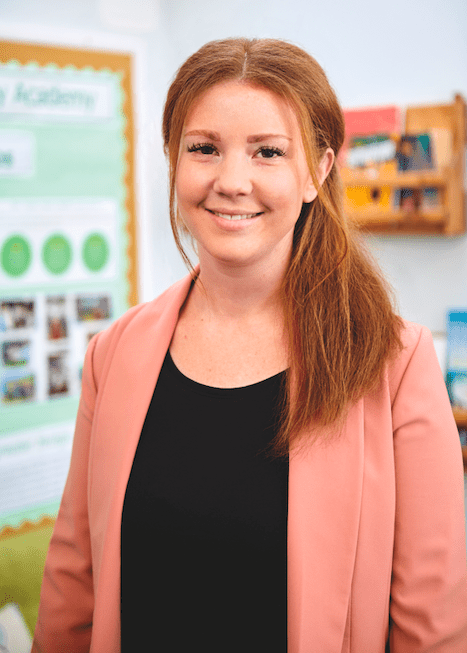 "The children's consistency and retrieval are brilliant. Their helplessness and anxiety have decreased as well. They now know they can flick back in their books and find information they've already got. The routines mean they know what's coming, too."
---
What do pupils think?
CUSP is a winner for teachers, then. But how do the children feel about it? From my limited experience, their enjoyment of the model was palpable.
This was particularly evident during the pupil book study – a process Alex devised to make sure the curriculum is working, without stressing the children out with formal tests.
The general idea is that Alex meets with a small group of pupils (between three and eight) from a particular class, and questions them on a certain topic.
Today, pupils in Year 2 were asked about the Great Fire of London. The session felt almost like story time for learning, but with the children at the helm.
Alex asked them plenty of specific questions (often phrased as a challenge, which got them really excited – "I bet you can't remember the name of the baker who accidentally started the fire!") and they recalled an astonishing amount, including impressive vocabulary, despite having learned about the fire last term.
It was clear, then, that the children have agency in their own learning. They are able to engage with their subjects in a detailed manner, and have the confidence boost of then explaining things to a grown-up.
So, what's next?
CUSP was certainly a shift for Kedington. Although there is an awful lot provided for teachers, there is a lot expected of them, too.
This is a rigorous, knowledge-based curriculum, and there are plenty of requirements. But it works.
"Our school has been transformed," says Vicky. "I can tell it's an efficient model from the cover lessons I take. I haven't been in the thick of this curriculum for two years, like my teachers have. But, if I step into a classroom and look at a planning sheet, I know exactly what I have to do."
The clear phases of the lessons, and the threads that run through subjects (and across them) make CUSP a no-brainer for Vicky and her team.
And with more subjects on the horizon, there is plenty more to learn. "We have a map," says Vicky. "We know where we're going. And we couldn't be more excited."
---
Pupil voice
Millie, Jack and Esme
Y1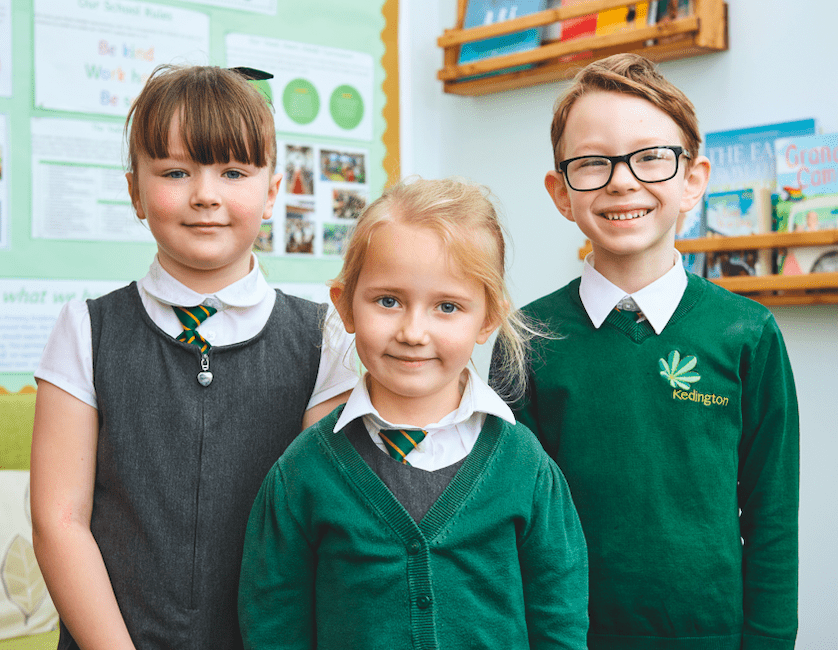 "We used to be five and now we're six, and we know so much more now!"
Reif
Y6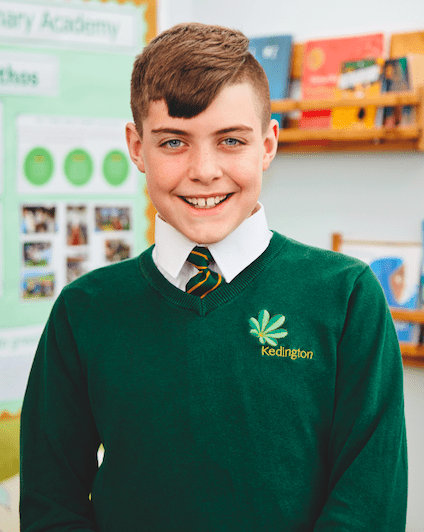 "Although we do our best at school, the work is always challenging, which is good if you want to get far in life."
Flo and Isaac
Y3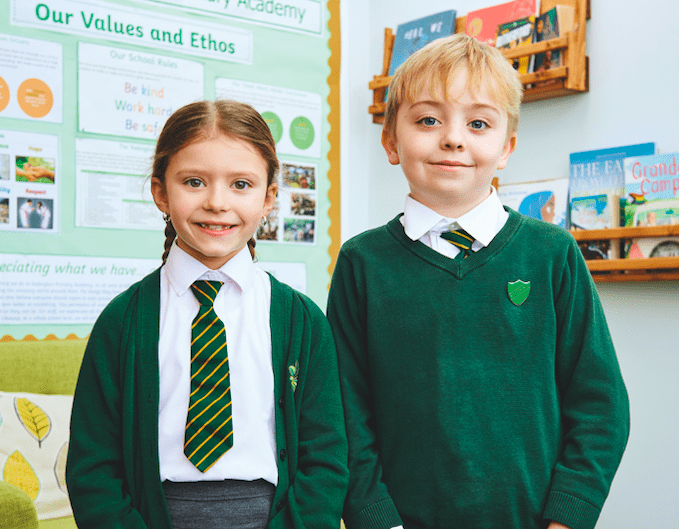 "Multiplication is a backwards version of division. You just need to look at it in a different way."
---
Pockets of magic
A key element of Kedington Primary's provision is supporting the wellbeing of all pupils. When Vicky took over as headteacher, the building was in a bit of disarray, and there was a lot of sorting to do.
"I wanted to make sure no corner was left unused," she explains. "There were a lot of storage spaces stuffed with things we really didn't need anymore. So I wanted to figure out how we might use them more effectively."
One such overstuffed cupboard has now been turned into a relaxing space for any pupil that may become overwhelmed.
Kitted out with soothing, coloured lights, comfortable seats, and a monitor playing relaxing underwater scenes, teachers can allocate pupils 10 minutes in the space should they need to decompress, or just have a few moments to themselves to reset.
"We all love it!" chuckles Vicky. "Once, even the caretaker said to me that when he was closing up, he spent a few minutes in here."
From a junk room to a beautiful, serene space, this is now one of the favourite parts of the school.
---
Learn more about Kedington and the CUSP curriculum at kedingtonprimary.co.uk