How we learn is constrained by our biology. Knowing what this entails is an enormous help in designing effective teaching.
Cognitive load theory spills the beans on what our limits are and how teachers can get reduce their impact.
Here is my pick of the most important ideas.
---
Oliver Caviglioli is a former special school headteacher, who is now an information designer, creating visual clarity around teaching concepts and processes. You can find him at olicav.com and follow him on Twitter at @olicav.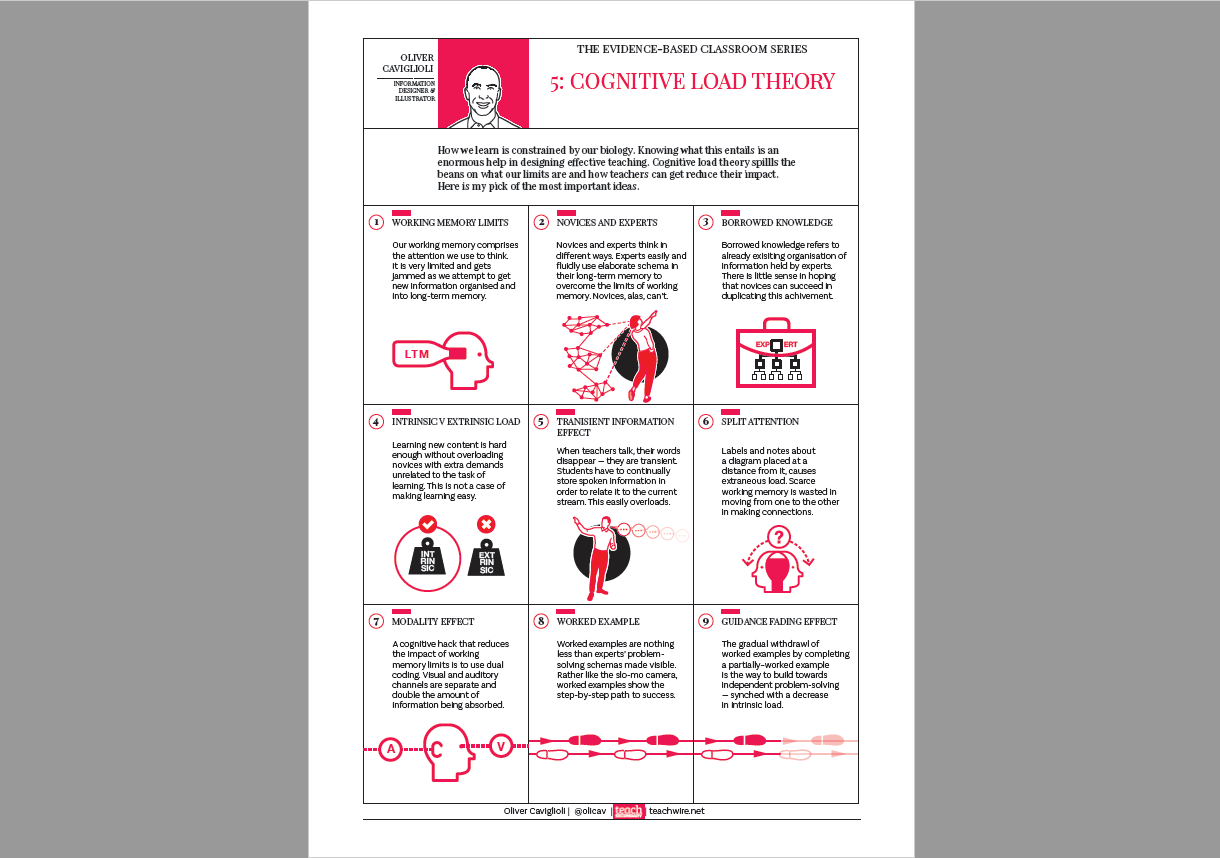 DOWNLOAD A FREE RESOURCE!
The 9 Most Important Ideas of Cognitive Load Theory Poster