Worksheets featuring exam-type questions about equations that involve algebraic fractions
Ideal for GCSE revision, this is one of a collection of worksheets which contain exam-type questions that gradually increase in difficulty.
These review sheets are great to use in class or as a homework. They are also excellent for one-to-one tuition and for interventions.
This worksheet contains the full range of exam-type questions that require students to solve equations that involve algebraic fractions.
Questions gradually increase in difficulty with the last row being particularly challenging, and involves solving quadratics.
---
David Morse has been a maths teacher for over 30 years, as well as an examiner. He creating lots of primary and secondary resources which you can find on his TES shop and on his website maths4everyone.com. You can also follow him on Twitter at @maths4everyone.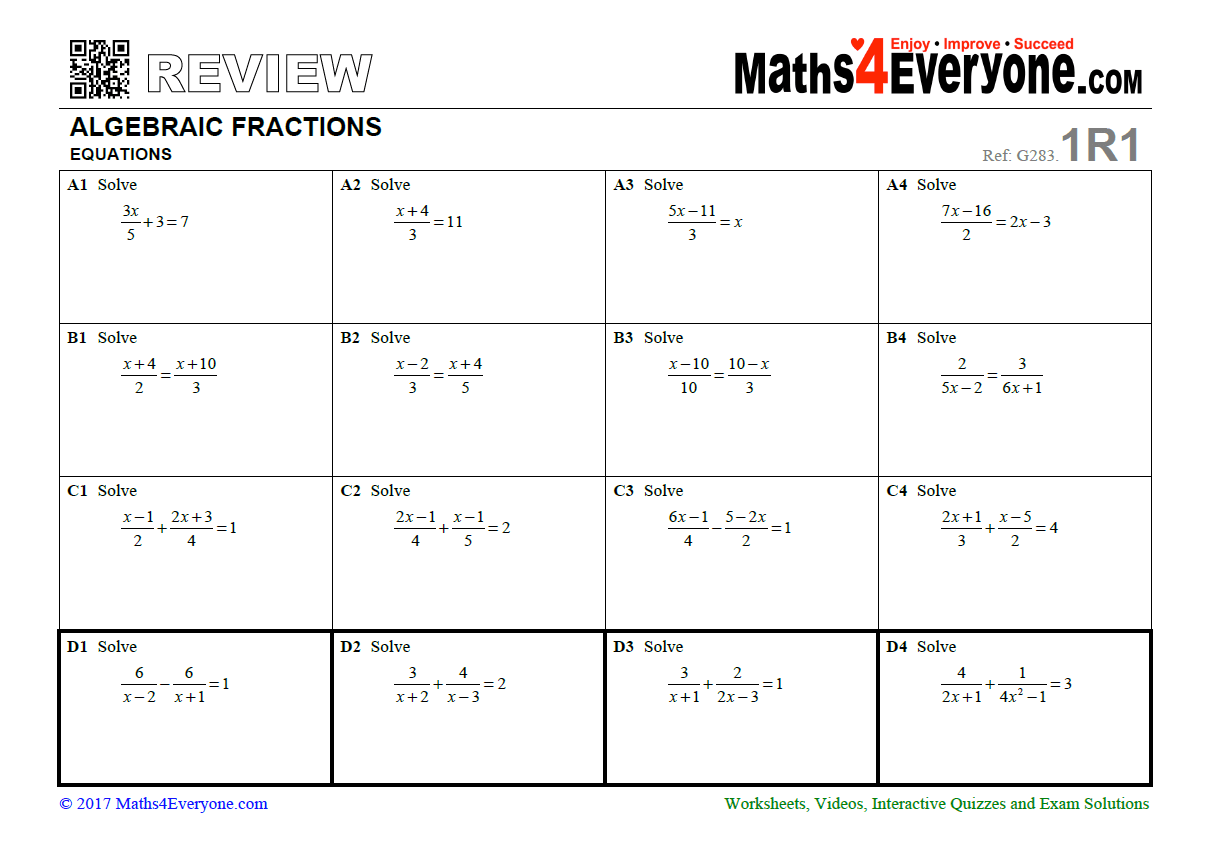 DOWNLOAD A FREE RESOURCE!
Algebraic Fractions GCSE Revision Worksheet – Solving Equations