An Inspirational Teacher can Change a Child's Life, says Author Lauren St John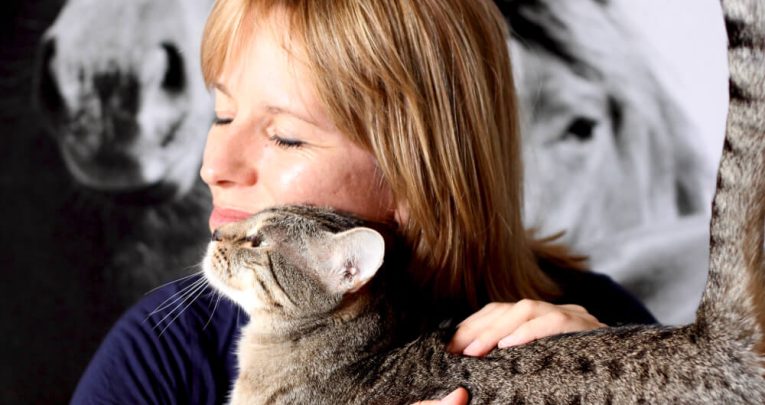 If it hadn't been for one amazing teacher, best-selling children's author Lauren St John might never have become a writer…
I put the fact that I'm a writer now down to three things. First, reading all the time – I was obsessed from the second I learned how to do it.
Secondly, my mum, who inspired me to dream and told me I was capable of anything.
Finally, and most importantly of all, I owe an enormous amount to Miss Zeederberg, who was my high school English teacher for just two years, and had such a profound impact on me during that time that it has lasted my whole life.
I don't remember actually learning to read, but I recall very clearly the feeling of freedom that being able to read brought me.
The sheer joy of being able to dive into a book and escape to a land of adventures is unlike anything else; within two pages I could be on the moors with the Famous Five, or riding a black stallion across the desert.
I loved mysteries, and animal stories – I'd read them over and over, and in between I'd pick up my dad's Westerns, or one of the art, history or travel books that my mum relished; I learned so much from her enthusiasms.
I was born in Zimbabwe. Until I was eight, we lived in a town; after that, we moved to a farm – and then, when I was 11, to a farm and game reserve called Rainbow's End.
My life was full of animals, and I even had a pet giraffe, which was where the inspiration for my White Giraffe series of books came from.
Because we lived in such a remote area, I went to boarding schools – not somewhere private and fancy, like Mallory Towers, but cheap, government ones.
I adored boarding school – I had tons of friends, and for me it was an amazing time. But my experience of schooling wasn't great.
At junior school there was a sadistic, abusive headteacher who would beat us and yell at us; and at high school, we were totally unsupervised, so my friends and I spent most of our time working out how to beat the system and get out of afternoon prep.
I didn't learn very much.
However, when I was 12, Miss Zeederberg became my English teacher, and she was incredible.
For reasons unknown, she thought I was a brilliant writer. She encouraged me, she built up my confidence, she told me again and again that I could write. And when she left the school, two years later, she said to me, "Lauren, by the time you are 18, you'll have written a book."
That stuck in my head – through all the years that followed, floating around, unsure of what to do with my life, I never forgot it.
Miss Zeederberg said I would write a book, so I believed I could. I'm not sure teachers always realise just how powerful what they say can be, especially to dreamy, slightly hopeless children like I was.
They can plant seeds which might flower years later. That's pretty wonderful.
When I found out that an extract from one of my books was being used for the Y6 SATs, in 2016, I was stunned. And honoured; it was a huge compliment. But there was a certain amount of irony there, too.
I left school at 16, with a handful of O levels – and while I got As for both the English language exams I took, my result for English literature was a U, largely because I speed-read Wuthering Heights the night before the exam!
There is such pressure on today's children to be perfect, and get amazing results; but really, through reading, and the inspiration of your parents, teachers, and other role models, you can achieve fantastic things, which aren't all exam-dependent.
Miss Zeederberg emigrated shortly after leaving the school where she taught me; and I ended up living in the UK.
I've tried to find her, countless times, and even dedicated my book, Rainbow's End, to her.
I wish I could tell her how things have turned out. She believed in me; her replacement didn't think I could do anything.
Great teachers can make all the difference.
---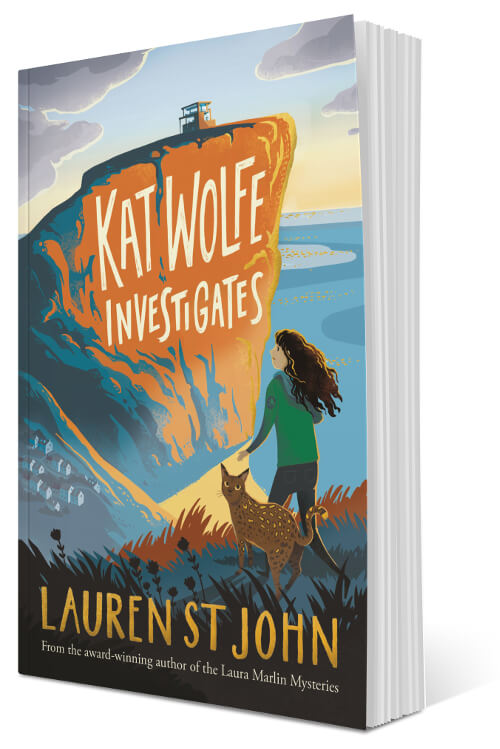 Lauren St John is the multi-award winning author of the White Giraffe series, the Laura Marlin series, the One Dollar Horse books and her memoir, Rainbow's End.

Her new book, Kat Wolfe Investigates, the first in a new mystery series, is out in the UK now in all good bookshops.