13 non-fiction books to power up learning
We've picked out some of our favourite fact-packed non-fiction titles to help you kickstart children's curiosity and inspire activities for every classroom…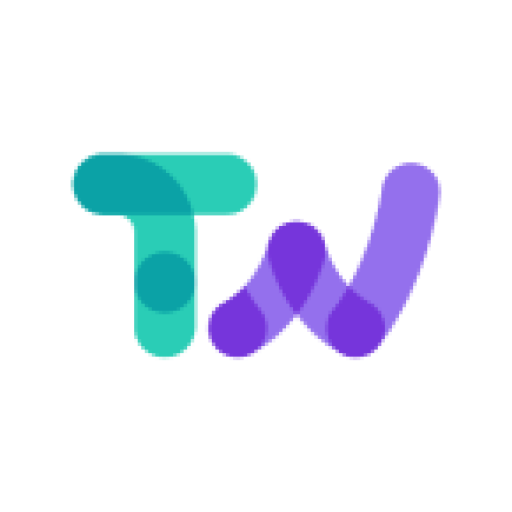 by Teachwire
Reception
Rainforest
A great picture book doesn't necessarily have to tell a story, and Rainforest, written and illustrated by Julia Groves, is a case in point.
Readers are taken on a tour of the Amazon that introduces just a tiny number of its myriad inhabitants, including some familiar faces as well as those you might struggle to put a name to (helpfully, there's a detailed cast list at the back containing a wealth of information about the animals and their home).
The stars of the show here are the colourful illustrations – simple, strong silhouettes, created using a printmaking technique, atop bold backgrounds that never fail to grab the attention.
Each is complemented by a single line of text that, rather than naming the subject of the picture, describes their movement, appearance or activity.
It captures the atmosphere of the forest wonderfully well – and as inspiration for some experiments with printmaking, it's hard to beat, too.
Q: "Do you think the images are realistic? Does it matter?"
Colours: Early Learning at the Museum
Produced in collaboration with the British Museum and based on its fabulous collections, Colours opens with a red, fluffy-toed Albanian shoe before serving up, amongst other things, a purple hairpin, ancient gold headgear and a pink pottery cat – a handy index details the provenance of every piece, and a QR code takes you to more information.
It's a great way of communicating key learning concepts whilst sharing some of the diversity of the world's cultures.
Today I Feel…
This is an ABC book with a difference, in that instead of animals or vehicles, it takes readers through a whole range of emotions, from 'adored' to, well, 'zzzz'.
The beautiful illustrations are a great starting point for gentle conversations about all the different feelings that are listed – including challenging ones, such as 'grumpy', and 'nervous', alongside more positive, but complex, examples, like 'victorious' and 'patient'.
The last page asks readers how they are feeling today; an interesting prompt for art or writing?
Q: "How are you feeling?"
---
Key Stage 1
The Usborne Book of Planet Earth
This book takes children on a tour of some of the most spectacular places on our planet, with a plethora of facts and stunning illustrations.
Take in some European culture by enjoying a ride in a gondola along the canals of Venice. Or how about witnessing a stampede of wildebeest in the Serengeti?
You can also take a dive into the deepest, darkest parts of the ocean or climb soaring mountain peaks with yak herders in the Himalayas.
Science is covered along with geography, as children can learn about Icelandic volcanos and the secrets of what happens deep underground.
An excellent accompaniment to this book is Usborne's 100 Things to Know About Planet Earth (£9.99), in which valuable information is presented in an engaging way, with the help of fun characters and illustrations.
Q: "Where would you like to visit on Planet Earth?"
Through the Animal Kingdom
The animal world holds a fascination for pretty much every child, and this book is an invaluable companion for learning about all kinds of wildlife.
Through the Animal Kingdom takes the reader on a journey of 13 diverse habitats to discover the secrets of the animals that live there.
Follow migrating wildebeests across the Serengeti as they attempt a dangerous river crossing, under the watchful gaze of hungry predators, or trace the tracks of the solitary Amur leopard as it silently stalks its prey through the icy forests of the Siberian wilderness.
The structure of each habitat is meticulously planned out, allowing young readers to navigate the pages in a way that resembles a journey, stopping off for information.
Combining high-quality photography and rich illustrations, this is a truly inspirational book for children aged five and upwards.
Q: "What would be your ideal habitat?"
Charles Darwin's On the Origin of Species
In 2016, trained biologist and artist Sabina Radeva launched a Kickstarter campaign to enable her to transform Darwin's On the Origin of Species into an accessible and engaging picture book format for younger readers, with the aim of remaining faithful to Darwin's original work but updating the science where necessary.
The result is a perfectly pitched introduction to evolution for children aged six and up, with the theory clearly explained via stylish illustrations and simple, easy-to-understand text.
Q: "Can you explain evolution?"
Little People, Big Dreams: Stephen Hawking
The Little People, Big Dreams series originally told tales of inspiring female figures such as Frida Kahlo, Maya Angelou and Rosa Parks.
The publishers are now introducing positive male role models to the list, beginning with physicist Stephen Hawking.
Although he was never top of the class, Hawking's curiosity took him to the best universities and led to him making one of the biggest scientific discoveries of the 20th century.
Sharing this book's emotive message and compelling illustrations with your class is an excellent way of demonstrating what can happen if you work hard and dream big.
Q: "Do you have a big dream?"
We Travel So Far
Every double-page spread in this beautiful book features information about the extraordinary journeys that different animals make during their lifetime, from familiar favourites such as whales and elephants, to fruit bats, desert locusts and Galapagos land iguanas.
The language is poetic – "We are the humpback whales, the long-way swimmers, the ocean rovers", but also contains important facts about miles swum and hours flown.
Madden's vivid illustrations bring each creature and their habitat to life, providing the perfect starting point for thinking about migration and what animals need to survive.
Q: "What's 'migration'?"
---
Key Stage 2
Strange but True: 10 of the World's Greatest Mysteries Explained
From tales of UFO abductions to zombies in Haiti, to the disappearance of the plane MH 370, some of the most perplexing tales that have left people wondering and questioning for decades are explored here.
Author Kathryn Hulick uses expert testimony, scientific knowledge and historical fact to posit theories about what really happened, inviting readers to question the evidence and discern from the available information.
Q: "What can we really believe?"
Space Kids
This special book is written from the point of view of the firmament itself: "I am Space. I am everything, everywhere", and kicks off with a gorgeous double-page illustration of a child lying on the grass and looking up in wonder to the night sky.
It's not all poetic prose and dreamy visuals though: the book also packs a punch in terms of delivering facts.
Illustrations are labelled with easy-to-absorb information covering types of stars, the anatomy of our sun, the workings of rockets and whether extraterrestrial life exists.
The final spread invites young explorers to continue their learning journeys – an irresistible call-to-arms for your most curious pupils.
Q: "Is there life in space?"
Son of the Circus – A Victorian Story
Non-fiction is given a narrative twist in Scholastic's Voices series, which covers authentic, unsung stories of the past.
In this title, readers meet a young mixed-race boy, Ted, living in Victorian Yorkshire. When a stranger appears in the kitchen, Ted is hit with the shocking revelation that he's his father – the first black circus owner in Victorian Britain, Pablo Fanque.
This is a fine addition to the series and, like its predecessors, it brings real history to life in a personal, relatable and exciting way.
Q: "Could you live in a circus?"
50 Ways to Feel Happy
This feel-good book by psychologist Vanessa King is packed with activities that children can try out by themselves or in class.
Each task is linked to one of the charity Action for Happiness' ten evidence-based ways to increase psychological wellbeing.
These include doing things for others, living mindfully, finding ways to bounce back after setbacks and learning new things – all themes that should tie in nicely with your school values.
Visit the charity's website for information about its Happier Living Toolkit for KS2 which has been awarded a PSHE Association Quality Mark and was put together by clinical psychologist Peter Harper and consultant and teacher Val Payne.
Q: "What is 'mindfulness'?"
Anthology of Amazing Women
This beautifully illustrated collection begins with a great quote from author Sandra Lawrence about the fact that throughout history, women have achieved extraordinary feats "while dressed in long skirts, corsets and high heels."
The book is split into eight sections: art and design; history; politics; science; sports; music, film and TV; literature and business – meaning there's an extraordinary woman for your students to look up to, no matter their interests.
Some are names they will have heard of – Beyonce, Malala Yousafzai, Anne Frank – while others, such as journalist Dorothy Lawrence and cosmonaut Valentina Tereshkova, will likely be new discoveries.
Each of the 50 profiles is accompanied by a hand-drawn portrait by Welsh illustrator Nathan Collins, while the biographies themselves are factual, witty and warm.
Q: "Can girls be heroes?"
---
Find more resources for Non Fiction November.