World War One changed the lives of women in this country – by examining local stories, your pupils can begin to understand the bigger picture.
The centenary of the start of World War One has led to an explosion of interest in the period, including a great deal of new research into the events of the time. In particular, much attention has been paid to local examples, with the BBC's World War One at Home website being a case in point.
The site hosts a growing collection of stories that show how WWI affected the people and places of the UK and Ireland. It makes it possible take a local example – in this case Edith Smith, one of the first female police officers – and use it to explore the changes war brought to the life and status of women.
Local stories can then be used to investigate the impact at a national level, thus helping children to make the link between the two. If you have the time, projects could even be extended to compare the impact of the war on women in different countries – Germany, perhaps – thus introducing world history.
Edith Smith was a police officer in Grantham, Lincolnshire, from 1915 to 1918, but it should be easy to find local examples pertinent to you. Try your local museum or local history society – they will be happy to help.
Students will…
Use a local example to explore the impact the war had on women
Build up a bigger picture of the jobs women did during the war
Try to answer the question: were women better off during the war than before?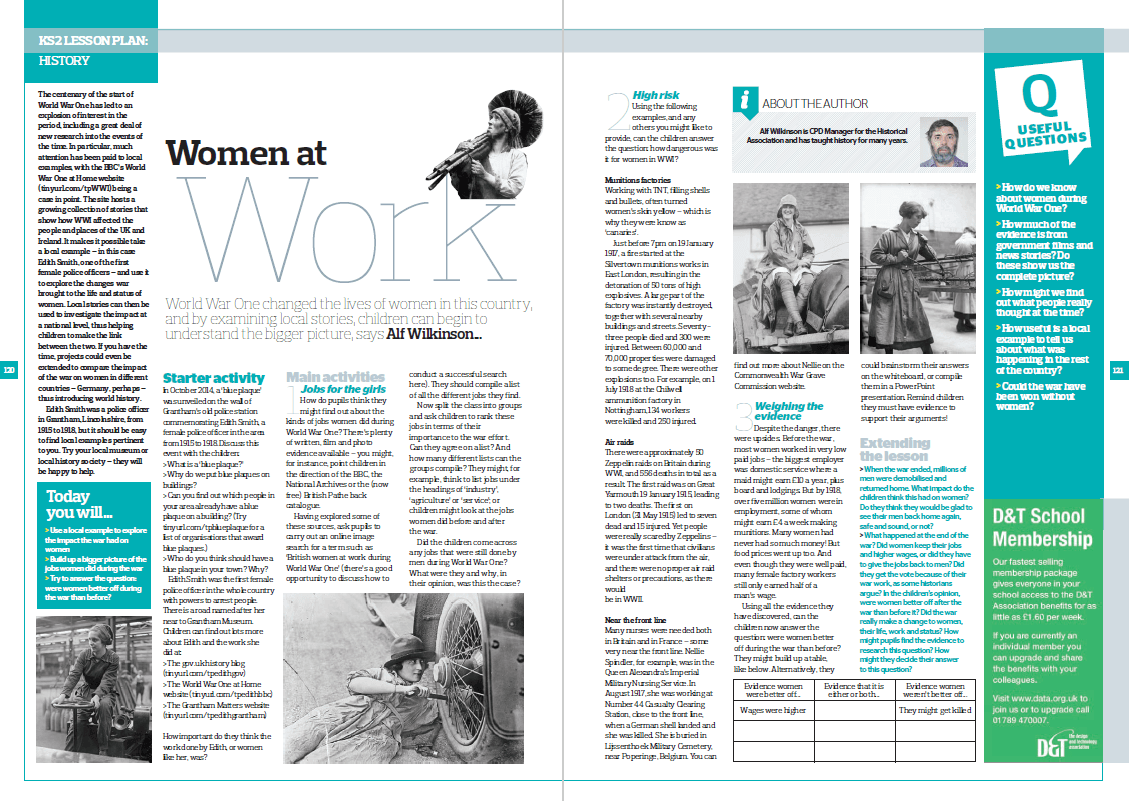 DOWNLOAD A FREE RESOURCE!
Women and War – WWI and Social Change Lesson Plan for KS2 History