These sheets have been created to support teachers to teach a variety of history units and include history timeline KS2 information as well as lots more useful content.
History units included:
Pre-history
Roman Britain
Anglo-Saxons & Scots
Anglo-Saxons & Vikings
Ancient Greece
Ancient Sumer
Indus Valley
Ancient Egypt
Shang Dynasty of Ancient China
Early Islamic Civilization
Benin, West Africa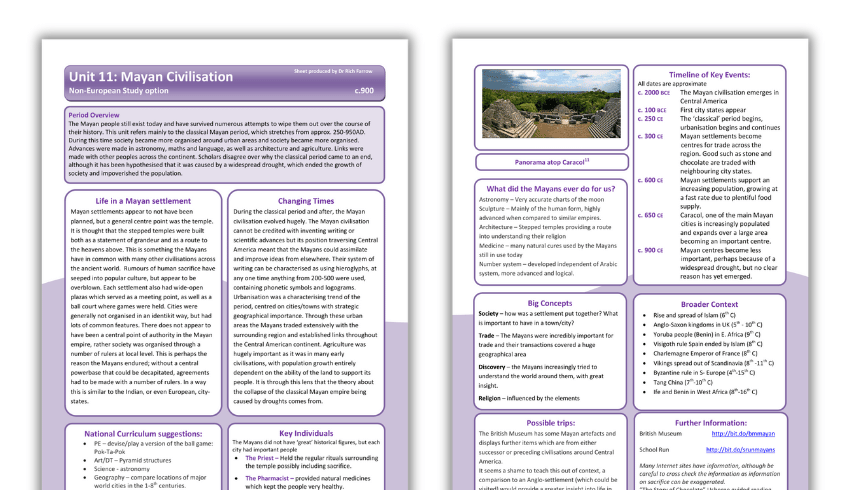 The factsheets for each unit contain:
Period overview
Possible enquiry questions
Key individuals
Inventions
History timeline KS2
Big concepts
Themes
Broader context
Places to visit
Links to further information
Created by experts
History experts have shared their knowledge to create many of the topic sheets inside this download, including:
All of the authors have kindly agreed to share their work under a Creative Commons Licence to allow schools to make use of the materials freely. If you want to adapt the material, please ensure you comply with the licence by acknowledging the original authors.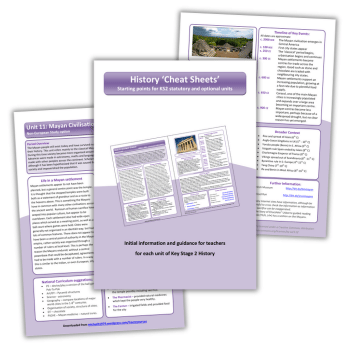 DOWNLOAD A FREE RESOURCE!
History timeline KS2 – Topic cheat sheets