The Government has drawn more criticism in this week's story, for not providing NHS staff with enough PPE (personal protective equipment) such as masks, gloves and other protective clothing during the coronavirus crisis.
To help minimise the risk of people on the frontline of working with people with Covid-19 (or even just suspected cases) from contracting the virus, the government's own guidelines say that they should wear an apron, gloves, a surgical mask and eye protection.
However, supplies are running low, according to the British Medical Association, and most items can only be used once.
What is being done to help?
British companies, including the clothing brand Burberry and car manufacturers Rolls-Royce and McLaren, have been asked to start making PPE.
The Mercedes Formula One team has been working with engineers from University College London to create a brand-new breathing device, to help patients with Covid-19.
This PDF resource includes this article, as well as accompanying activity ideas:
Debate whether politicians should spend more time with people like doctors, nurses and other service workers so that they can make better-informed decisions that affect them in parliament
Write an open letter to the NHS staff helping people through this crisis encouraging and thanking them for their work
When did you last go to the doctor or a hospital? Write a recount describing the experience.
Research what qualifications you need to become a doctor in the UK
---
To find out more about The Week Junior and to download its free resources, please go to schools.theweekjunior.co.uk.
Find the whole range of free Topical Tuesday resources here.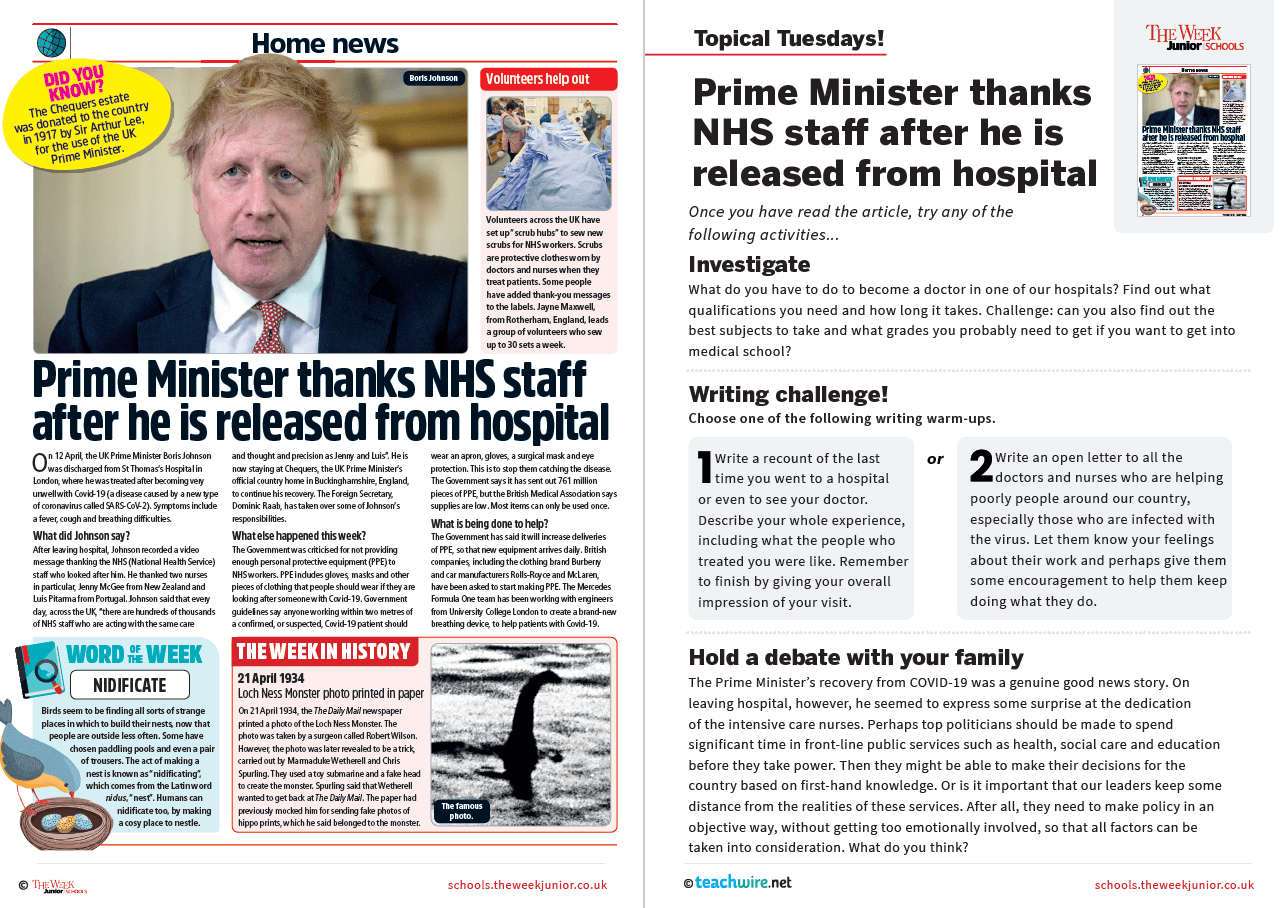 DOWNLOAD A FREE RESOURCE!
Topical Tuesdays from The Week Junior – NHS