Streetlights lit up the road and the snow had begun to settle. They had hung around playing footie after school for too long and getting home late might mean trouble. The High Street glittered with Christmas lights and there were plenty of late-night shoppers hunting for bargains. The mini-market Tesco was doing a roaring trade in tinsel and wrapping paper. Mr Singh waved to them as they passed his grocery store.
"My mum will be furious," muttered Raj, "but we can save a few minutes if we cut through Eden Grove." They turned into the alley and, without thinking, increased their pace. It was dark and quite narrow. The houses here were back-to-back and lots of families parked their cars on the pavement so that there wasn't much room.
Help your KS2 class discover how writing believable dialogue can help build character, with this free original mystery model text and activities from Pie Corbett.
Download includes:
Full PDF of the story and accompanying activities, all written by Pie himself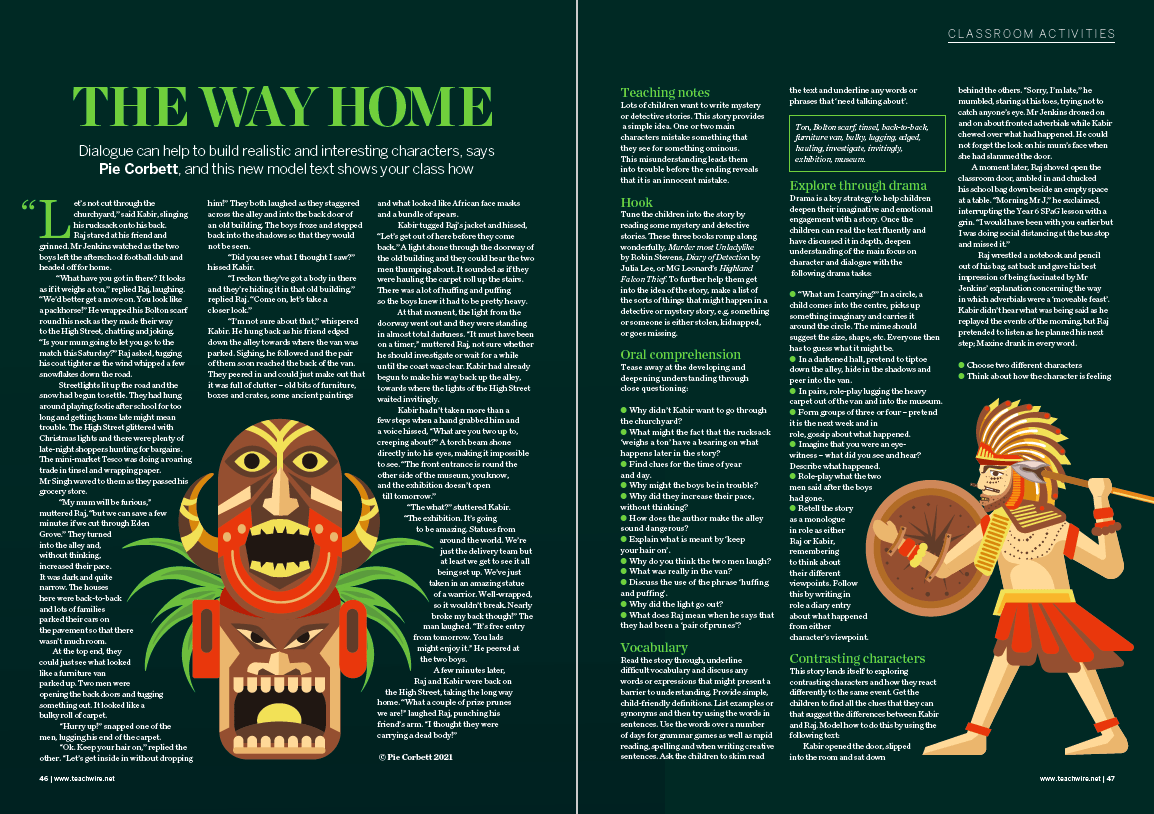 DOWNLOAD A FREE RESOURCE!
Pie Corbett: Way Home – Dialogue for realistic and interesting characters