In this resource, the class program a card robot face to show different emotions one after another.
This is a very simple way to introduce the idea of programs and sequences of instructions as well as computational thinking ideas like algorithmic thinking and decomposition. It can also lead to ideas about abstraction.
Learn about:
algorithmic thinking
programming
decomposition
sequences of instructions
computational thinking
abstraction

---

Teaching London Computing is a resource hub from CAS London and CS4FN. Download more Teaching London Computing resources here or on its website at teachinglondoncomputing.org.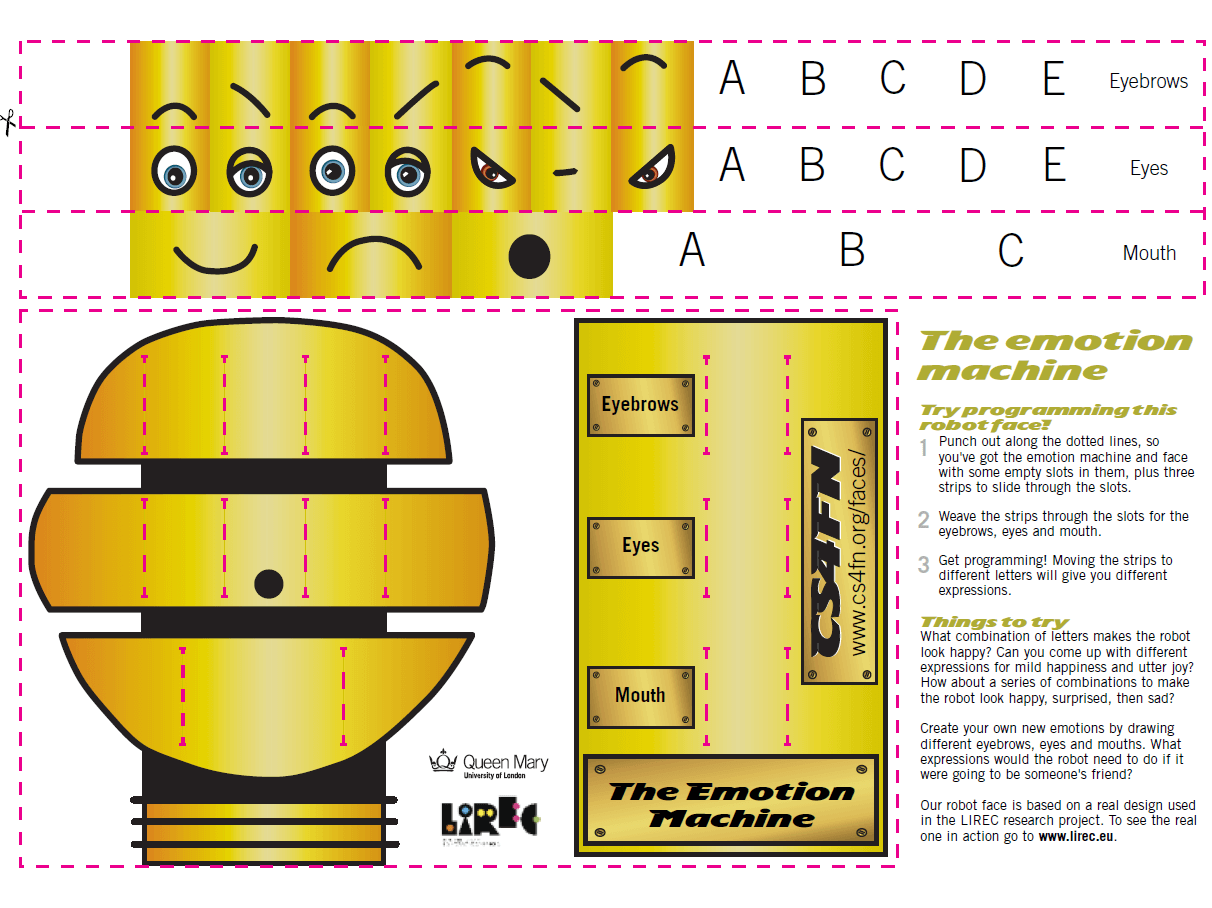 DOWNLOAD A FREE RESOURCE!
The Emotion Machine Programming Activity Resource for KS2 Computing