PDF lesson plan of salt pendulum experiment for KS2.
Engineers use pendulums in their constructions for lots of things, from everyday clocks to amusement park rides.
In this lesson, children will learn what a pendulum is, and build upon this knowledge by creating and experimenting with their own salt pendulum.
They will explore the patterns created by the pendulum and the forces involved in the swing, such as gravity and kinetic energy.
Pupils will also make real-world links to the practical applications of pendulums, and the role they play in day-to-day objects.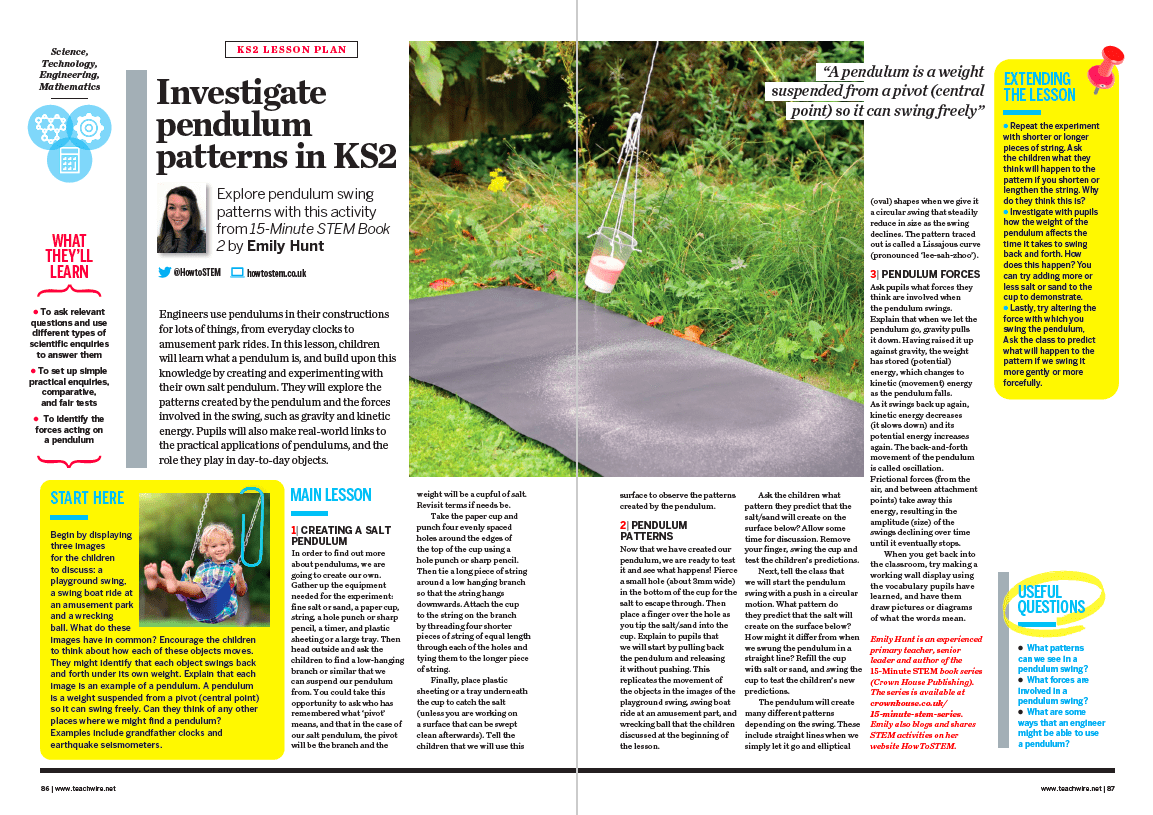 DOWNLOAD A FREE RESOURCE!
STEM activities – KS2 pendulum experiment