Five-page PDF with cross curricular activity ideas
Rigid structures are all around us. What makes buildings so amazing? Apart from being lovely to look at and wonderful to work in, an amazing building is quite often the product of very clever engineering. In other words, it's built not just on rocks or earth but on cutting-edge science and technology.
This download – the first activity in the Whizz Education Summer challenge 2022 – features cross curricular activities for school projects, aiming to empower students with skills for the future by developing their STEM skills while exposing them to critical global themes such as sustainability and climate change.
It can be used effectively as an individual stand-alone activity, in school or at home, or as part of a wider school project.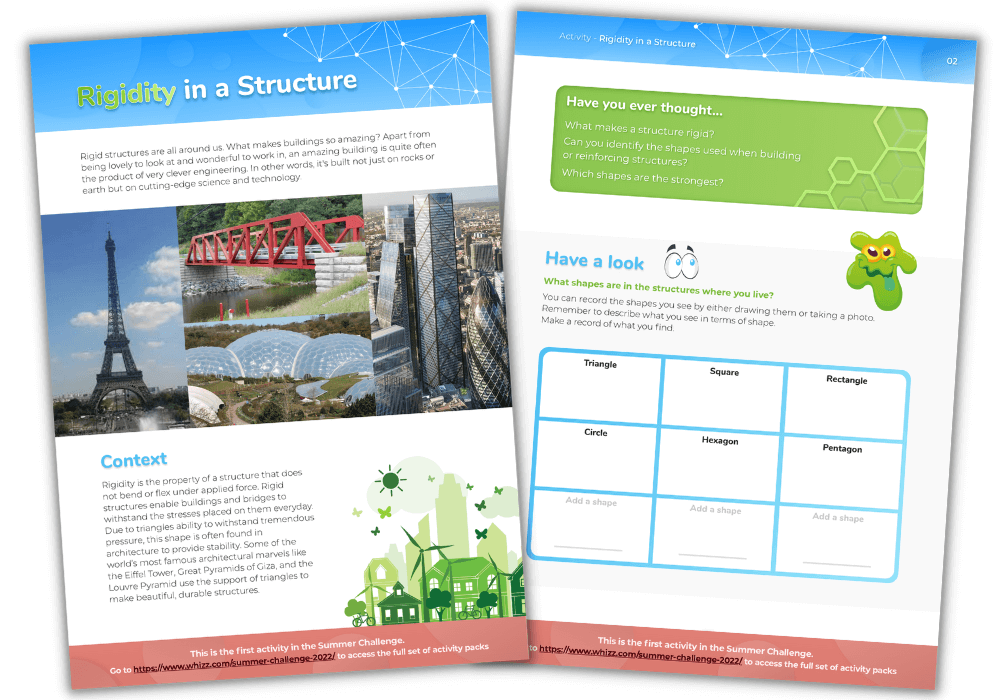 DOWNLOAD A FREE RESOURCE!
Rigidity in a Structure activity sheet