Encouraging students to analyse the presentation of newspaper articles can help them make leaps of understanding about non-fiction writing…
This lesson was used with a mixed-ability Year 7 class studying the "Non Fiction Unit" in preparation for the Summer Reading Exam.
Students find studying Language in Media interesting and the focus of the lesson is not to simply identify, but to infer and deduce from the text to show how the target audience is addressed.
Young people tend to be familiar with the technical terms but not always able to understand fully how they affect meaning, so they tend to describe generally, hence the aim of this lesson is to explore meaning.
The lesson aims to look closely at a newspaper article, where students will be asked to identify language and presentational features that support meaning in non-fiction text.
The learning strategies will include visual, auditory, paired, class discussion and individual written tasks.
This unit is cross-curricular in how the students are taught technicalities of media language, which makes a direct link to media studies and advertising. Equally, this could be useful for design when focusing on page layout using software such as InDesign.
Click here for more free KS3 English reading and writing lesson plans.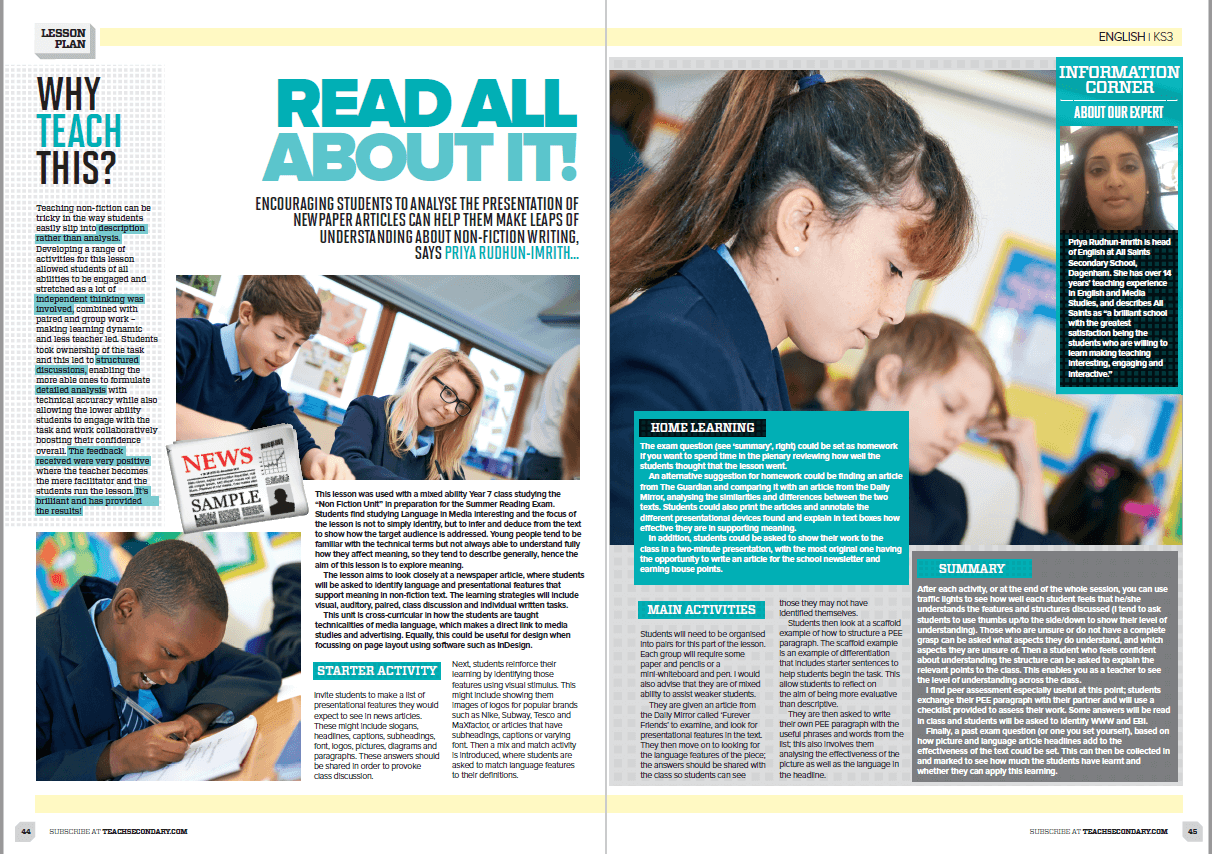 DOWNLOAD A FREE RESOURCE!
KS3 English Lesson Plan – Analyse the Presentation of Newspaper Articles to Boost Understanding of Non-Fiction Writing