If you need a way to inject a touch of magic into your Harry Potter Book Night celebrations, this assembly idea could be just what you're looking for.
The theme for the assembly is teamwork and cooperation.
This download includes:
Editable teacher's script
PowerPoint
House crests
Book extract
Design your own crest worksheet
These resources were created to accompany Sarah's feature on hosting your best ever Harry Potter Night assembly, which you can read here.
---
Sarah Watkins is an English SLE and head of school. Follow her on Twitter at @mini_lebowski.
Browse more ideas for teaching with Harry Potter.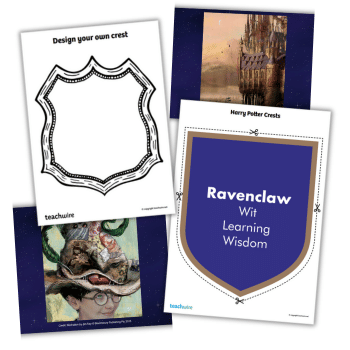 DOWNLOAD A FREE RESOURCE!
Harry Potter assembly – Primary assembly about teamwork