Air hockey may not be the activity that immediately springs to mind when you think about getting kids up and moving.
Does it conjure memories of teenage arcades and greasy chips?
Well, this version will get hearts pumping and encourage pupils to think about all sorts of important sporting elements, such as timing; fair play and rules; strength and intensity of movement; aim, and much more.
Tournaments add a sense of competition, and music to punctuate each section's pace creates an exciting atmosphere.
Ready, set, rally!
What they'll learn
Hand-eye coordination
Balance
Muscular endurance and identification of key muscles involved in the activity
Strategic decision making and consideration of how to outwit an opponent
Ben Holden is head of physical education at High Tunstall College of Science, a senior teacher, SLT, and NPQSL. His bestselling book Wanna Teach PE? (£18.99, Scholary) is out now.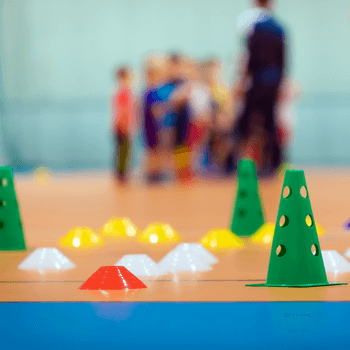 DOWNLOAD A FREE RESOURCE!
PE games KS2 – improve agility with an air hockey rally