"Sir, I knew the last question – I remember doing that on the field!" This was the first thing a group of my 'disengaged' boys said to me after their GCSE PE exam.
These learners made me change the way I approached my lessons to ensure students had a good understanding of the content. This lesson – or series of lessons – will look at how a 'theory' element of PE qualifications can in fact be taught practically.
It's easy to say, oh, but I teach in a classroom; PE can be taught practically.
The students you teach need to 'do' to 'understand', regardless of the subject. I have taught KS4 mathematics before – and the questions they scored the highest on were from the topics I taught outside; on their feet and doing.
Why teach this?
It's time to get practical – reach out to those kinaesthetic learners, engage your audience to understand, not just listen… and forget.
Key curriculum links
To identify and explain the components of fitness will support students undertaking GCSE Physical Education qualifications (or equivalent).
The content is also highly recommended to be delivered within core PE lessons to enable students to develop a better understanding of health and fitness.
Browse ideas for National Fitness Day.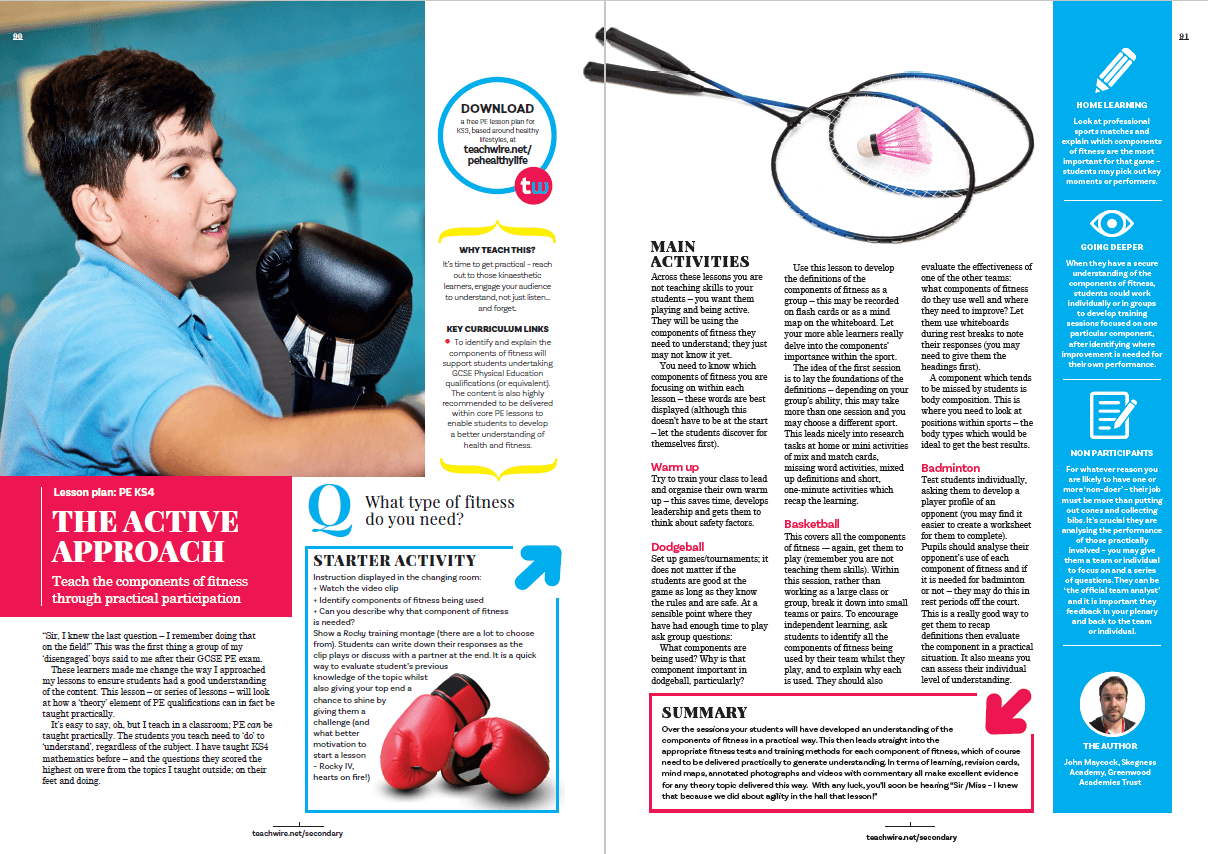 DOWNLOAD A FREE RESOURCE!
KS4 PE lesson – Teach the components of fitness through practical participation