Hone your students' hand-eye coordination, teamwork and resilience with this fun, fast-moving sequence of activities…
As a PE teacher and coach, I'm always looking for new activities that are challenging and which the students will genuinely enjoy.
It's so satisfying to see students finish a class exhausted and rosy-cheeked, with beaming grins on their faces, knowing that they have developed their skills and confidence.
In this lesson plan the speed square activity has been applied to football, but it can be adapted to any game that involves travelling, sending and receiving.
Why teach this?
The Speed Square is a fun and challenging activity that's fast, competitive and easily adaptable for various sports, ages and abilities
Key curriculum links
Develops a range of fitness and skill components for KS3/4
Links to GCSE and A Level practical performance descriptors for games activities
Develops teamwork and resilience
Promotes physical, social and mental health and wellbeing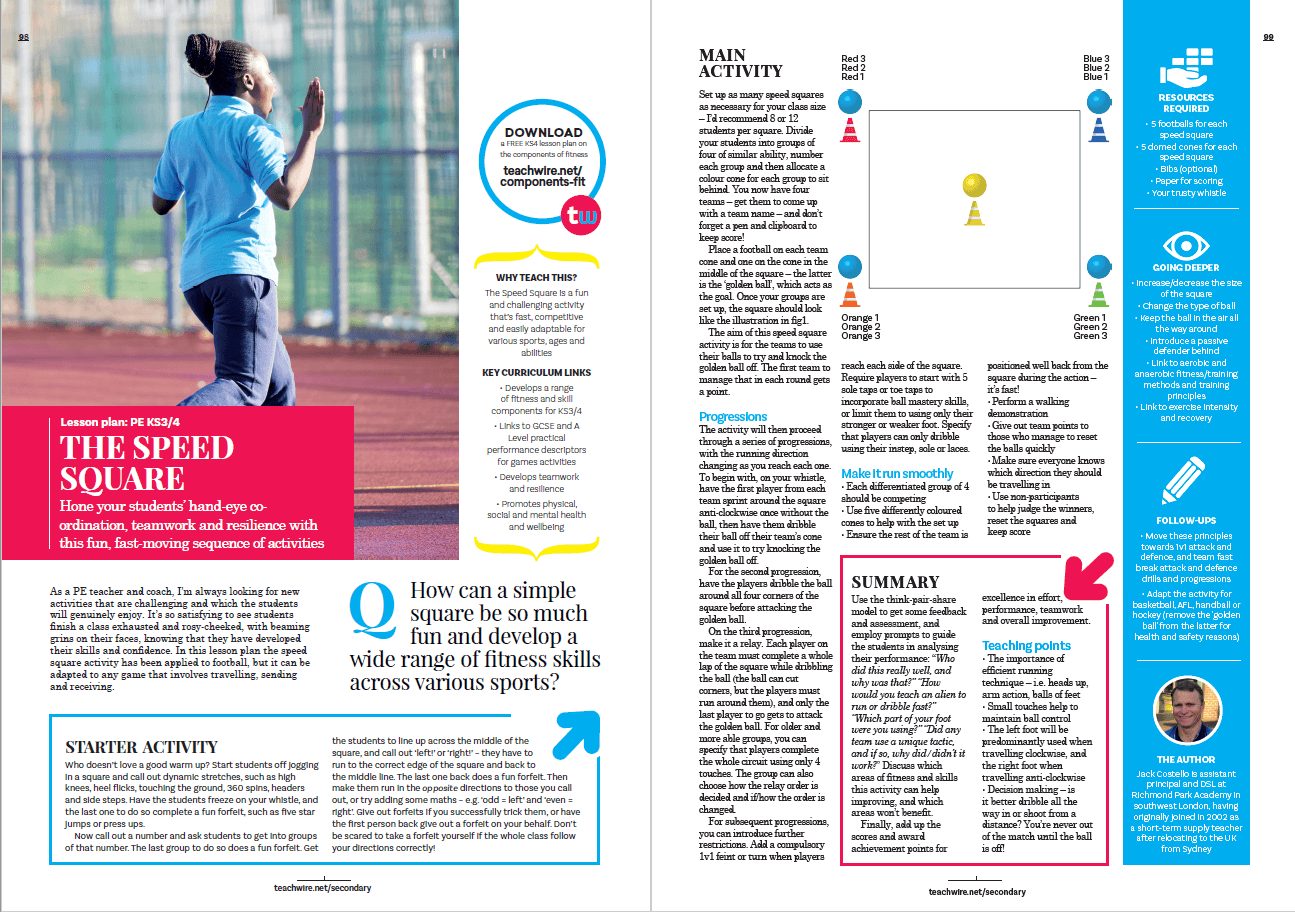 DOWNLOAD A FREE RESOURCE!
Improve hand-eye coordination – KS3/KS4 PE lesson plan