PDF lesson plan, three observation Word docs and 11 worksheet Word docs
Students really enjoy the excitement of breaking out the black and yellow crime scene investigation tape and putting on disposable paper suits.
Prepare and carry out a full crime scene investigation, practising a range of techniques that get them thinking scientifically about how to collect, preserve and analyse evidence.
Encourage learners to think about a forensic scientist's responsibility to prevent contamination of the crime scene and assist them in being able to explain and justify the conclusions of their investigation as if they were providing expert evidence in court.
Why teach this?
Invite your KS3 students to become forensic scientists for a day using their biology, chemistry and physics skills to investigate their own crime scene.
Key curriculum links
Students use the context of a crime scene to make connections across the KS3 science curriculum, and beyond, practising their skills in how science works by collecting evidence, analysing substances, microscopy and fingerprinting.
Download includes
PDF of the lesson plan
3 observation Word documents
11 worksheet Word documents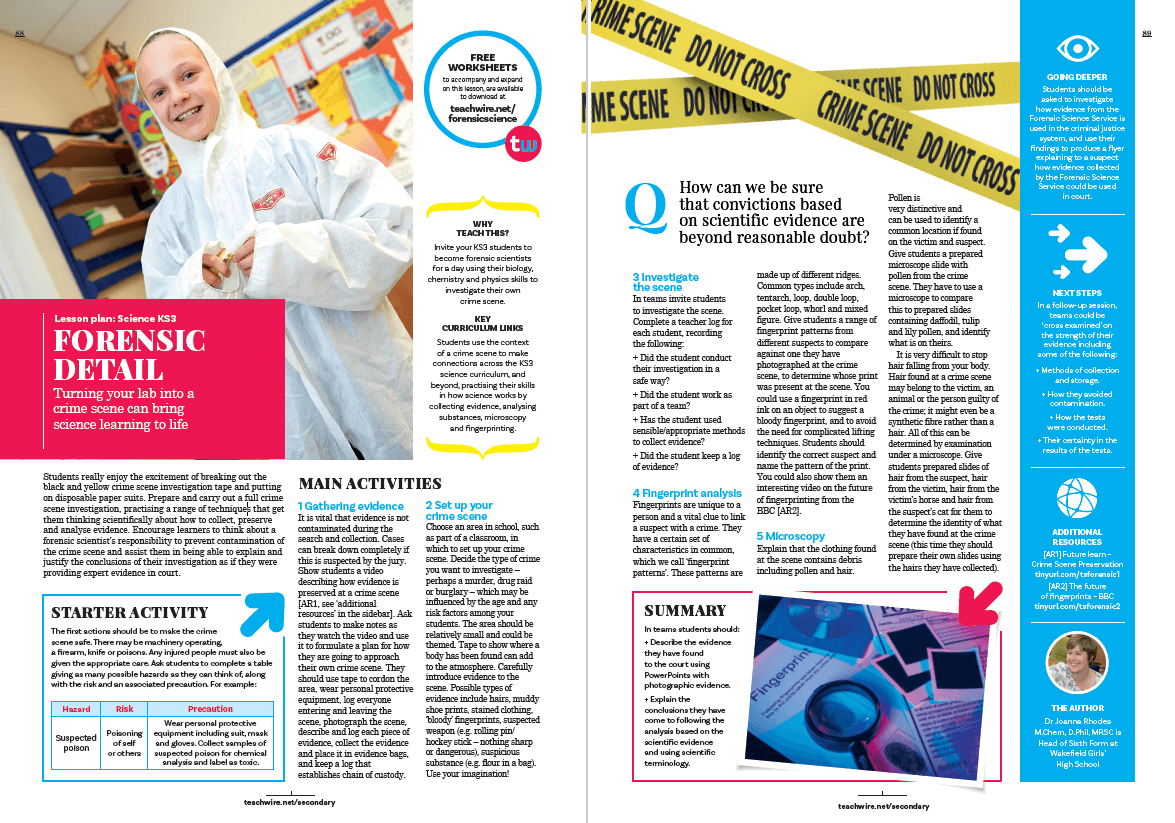 DOWNLOAD A FREE RESOURCE!
KS3 science lesson plan and worksheets – Let students be forensic scientists and investigate a crime scene