Two-page PDF lesson plan and Word document worksheets
Explore the fascinating world of atomic structure with Dr Joanna Rhodes' intriguing activities…
"Nothing exists except atoms and empty space; everything else is opinion."
Democritus, 460-370BC
Invite your students to follow the journey from Greek philosophy to quantum mechanics to unravel the mysteries of matter and blur the lines between chemistry and physics.
This lesson begins with 'indivisible' atoms, before breaking them apart first into protons, neutrons and electrons and then into quarks which exist in six intriguing 'flavours'.
How many baryons can your students make, and identify, to create your own 'particle zoo'?
Why teach this?
"The task is, not so much to see what no one has yet seen; but to think what nobody has yet thought about that which everybody sees."
Schrödinger
Challenge your students to really think while carrying out experiments that model the discovery of atomic structure.
Key curriculum links
This lesson covers the history of atomic structure and teaches students the importance of how scientists were able to draw their conclusions from indirect observations.
Download includes:
Full PDF lesson plan
7 x worksheets
1 x fact sheet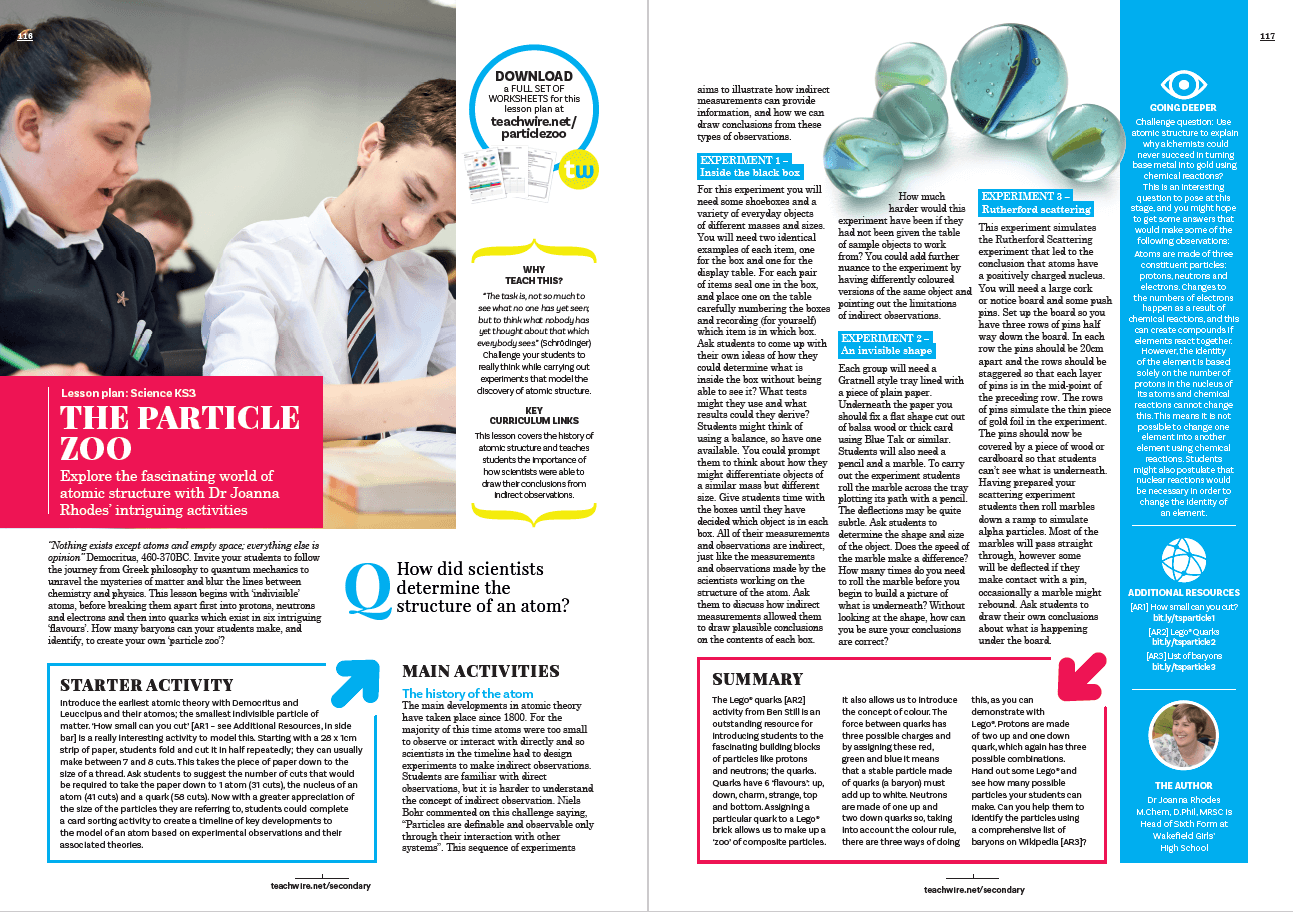 DOWNLOAD A FREE RESOURCE!
KS3 Science Lesson Plan – Exploring Atomic Structure