Form an investigative agency as a class and use your findings to write spooky sound poems…
Getting children to write great poetry can sometimes be a bit hit and miss, but if they are given a clear framework and a fun hook, it can be a really rewarding experience.
This lesson, great for National Poetry Day, shows how a well-known poem can be combined with a fantastic picture book to offer children a language rich stimulus that will enable them to write their own successful piece of poetry.
Exploring the language features of both texts in depth before writing will ensure a high-quality, imaginative outcome for students.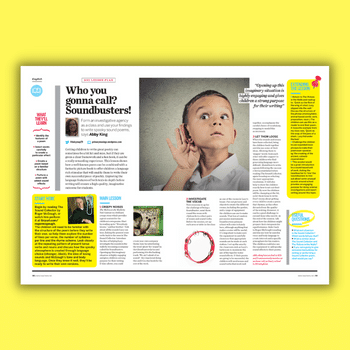 DOWNLOAD A FREE RESOURCE!
KS2 English lesson plan – Write spooky sound poems inspired by Neil Gaiman