Writing is hard; writing poetry is even harder. You have a lot to think about: structure, rhythm, rhyme and so on. Creating scaffolds for children can help them to really concentrate on the words they are using rather than structure.
In this lesson plan, perfect for National Poetry Day, we are going to take the basic creative structure of a poem and edit it to create a new one.
Through doing this we are going to look at how Michael Rosen's piece 'No Breathing in Class' can be used to teach children how to use characterisation.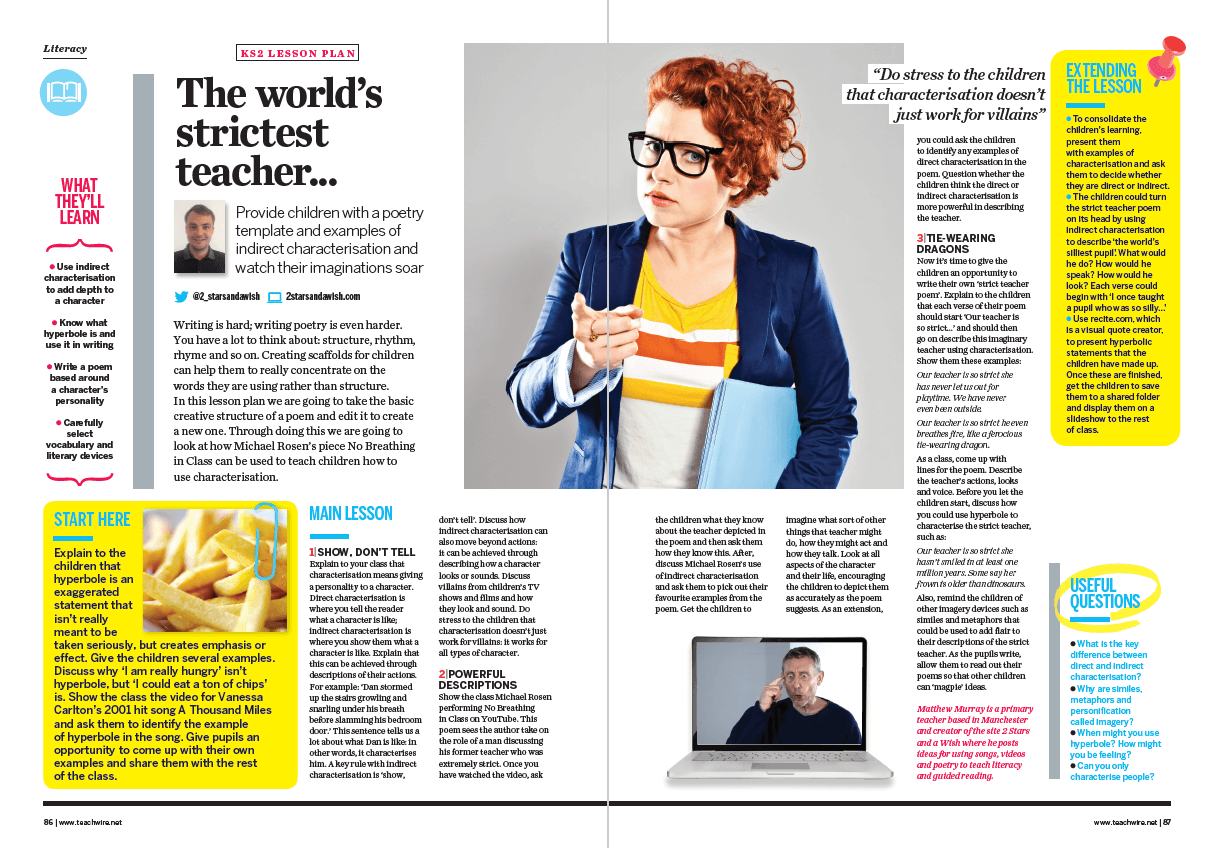 DOWNLOAD A FREE RESOURCE!
KS2 English lesson plan – Create imaginative characterisation in poetry