Three-page PDF featuring cross-curricular activity ideas for KS2
Life is not going as planned for schoolboy Elliot Hooper. He's constantly in trouble at school, but can't reach out for help because he's harbouring a secret. His mother is very sick.
Elliot's mother has dementia and she's getting worse by the day but Elliot fears telling anyone in case they separate the two of them. To make matters worse, Elliot had to take out a loan using his mother's name, and now he has a few days to pay it back or he and his mum will be out on the street.
What Elliot isn't expecting is that rebellious constellation Virgo will come crashing into his cowshed. Virgo has disobeyed the orders of the Zodiac Council and snuck to Earth to give Ambrosia to the mysterious Prisoner 42.
Elliot manages to get swept along, and together they manage to release the death daemon Thanatos into the world. Good going, guys! Can Elliot and Virgo make things right with the help of the Gods?
Zeus is long retired and the others don't seem up to the task either – but it's capture Thanatos, or face the mortal and immortal races being enslaved for the rest of time.
Maz Evans has nailed writing for kids, while sticking in enough above board humour to get parents and teachers giggling away too. The story is fast-paced, moving and wonderfully thought out.
There is little sweeter than the laughter of children, and this book is better than most for eliciting such a wonderful reaction.
This book topic features practical activities that look at shifts in formality, discuss dementia and let students become reporters and help you host a mock trial.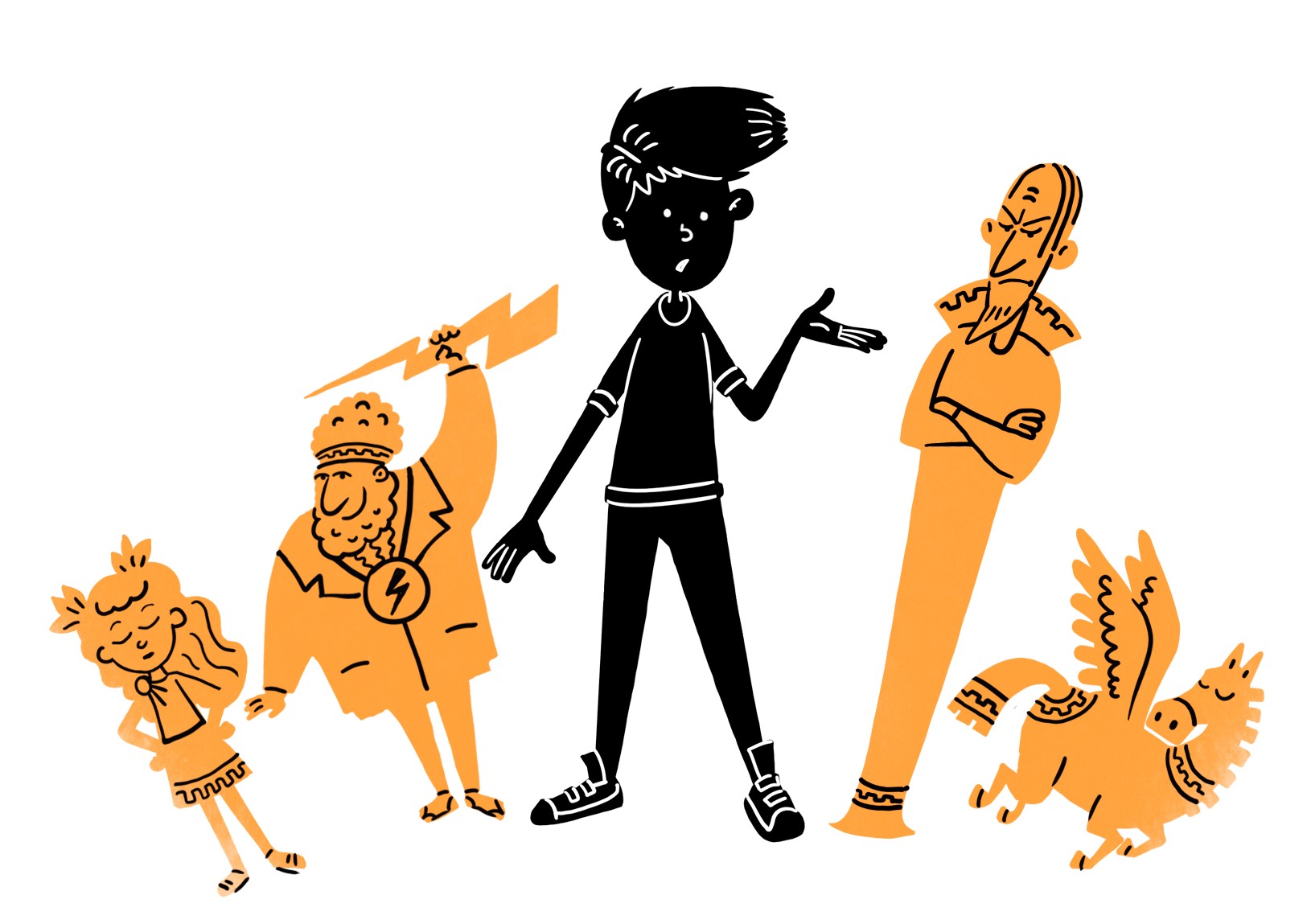 DOWNLOAD A FREE RESOURCE!
KS2 Book Topic – Explore Humour, Tonal Shifts And Mental Health In Who Let The Gods Out?