In this hands-on survival lesson, children will use teamwork, communication skills and lots of creativity and imagination to build mini rainforest shelters from outdoor stuff found in their school grounds.
Rainforests are one of the most valuable resources on the planet, home to some of the most exotic plants and wildlife; all united in a quest for survival in the most challenging environments on the planet.
Students will:
Experience through role-play the rainforest environment
Work in 'tribes' to create and review mini-shelters
Practise teamwork, cooperation and communication skills
Browse more resources for World Environment Day.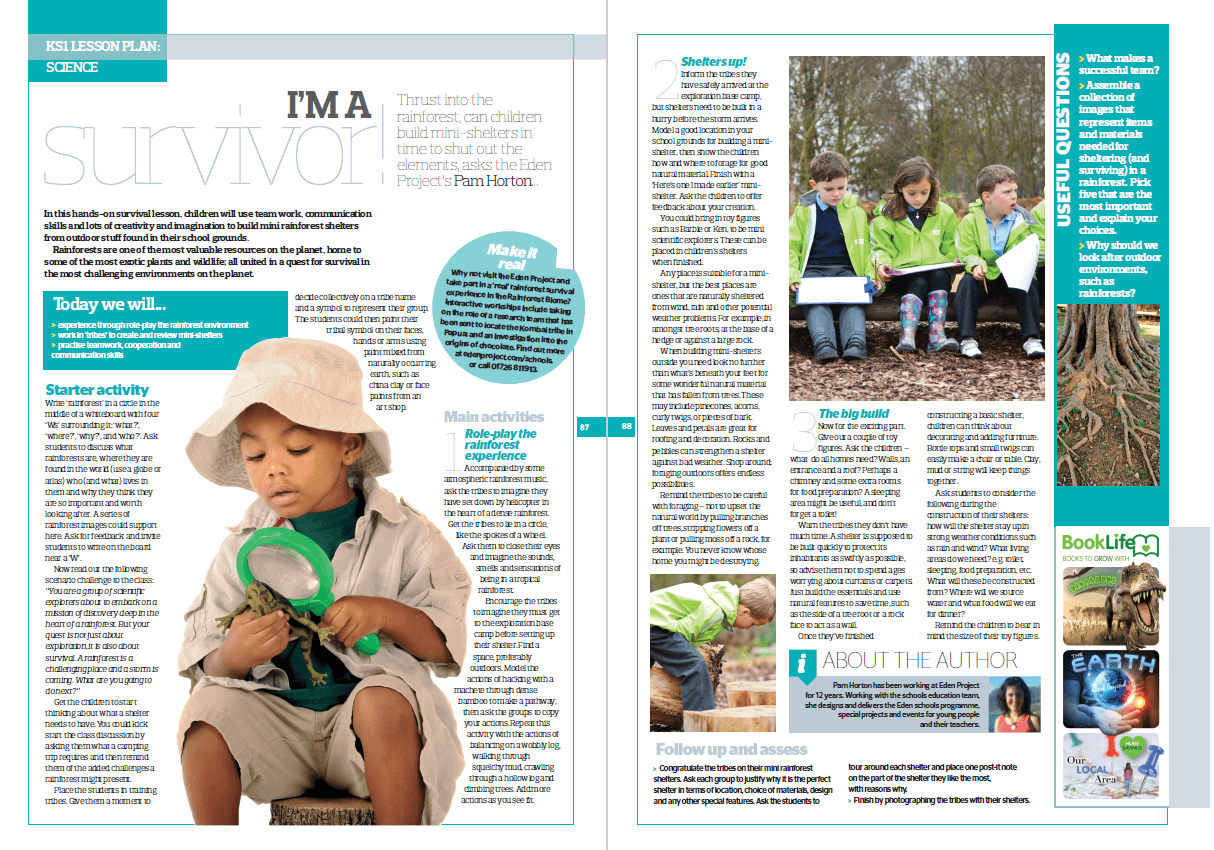 DOWNLOAD A FREE RESOURCE!
KS1 Science Lesson Plan – Make Mini Rainforest Shelters