Rather than banning comics, use them to help inspire and develop descriptive writing skills.
We've all fallen into the trap of asking a child to improve the detail in their writing or extend their sentence, only for them to say they don't know how.
Using pages or images from graphic novels, comics and manga, you can empower your students and provide them with the support they need to create more powerful writing.
Too often people are afraid to utilise these mediums, but children love the opportunity to use a visual prompt bursting with life.
What they'll learn
How to create expanded noun phrases
How to apply both subordinating and coordinating conjunctions to their work
How to join words and clauses
How to use commas in lists when using more than one adjective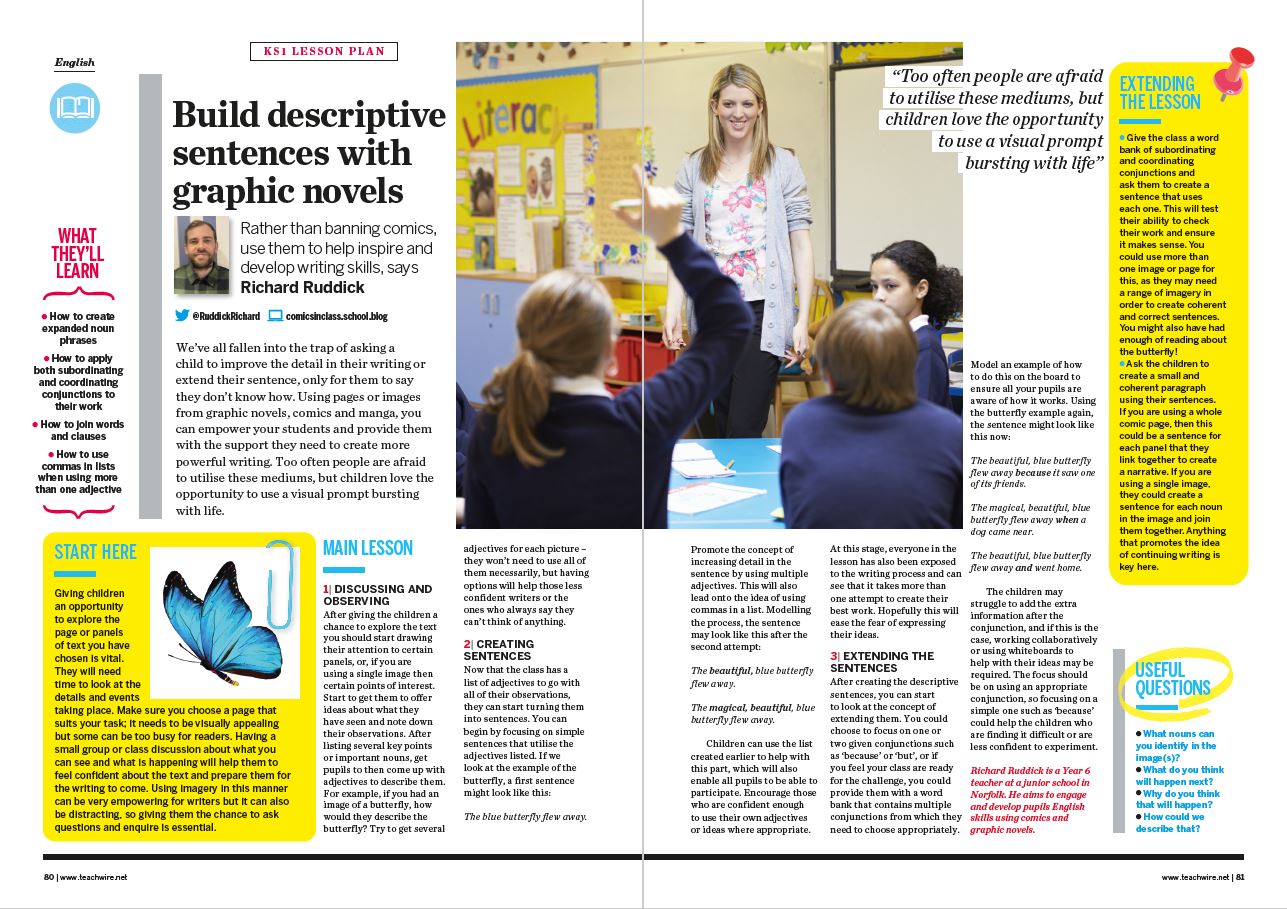 DOWNLOAD A FREE RESOURCE!
KS1 English – Comic strip lesson plan