Use elements from your current topic to design your own Candy Crush style addictive games, says Adam Foster…
Candy Crush is a very popular and addictive three-in-a-row game that many children in your school will be aware of (and many of your commuting teachers, if we're honest!).
This lesson harnesses this enthusiasm by helping your pupils to make a Candy Crush style game to learn core non-coding computing skills such as finding, saving and importing images, and learn how this can be applied to other subjects.
It can be taught across both KS1 and 2 and leads nicely into other coding games.
What they'll learn
Understand the basic components needed for game creation (non-coding)
Build a game based on a specific subject or theme
Find, save and import digital images
Use online art tools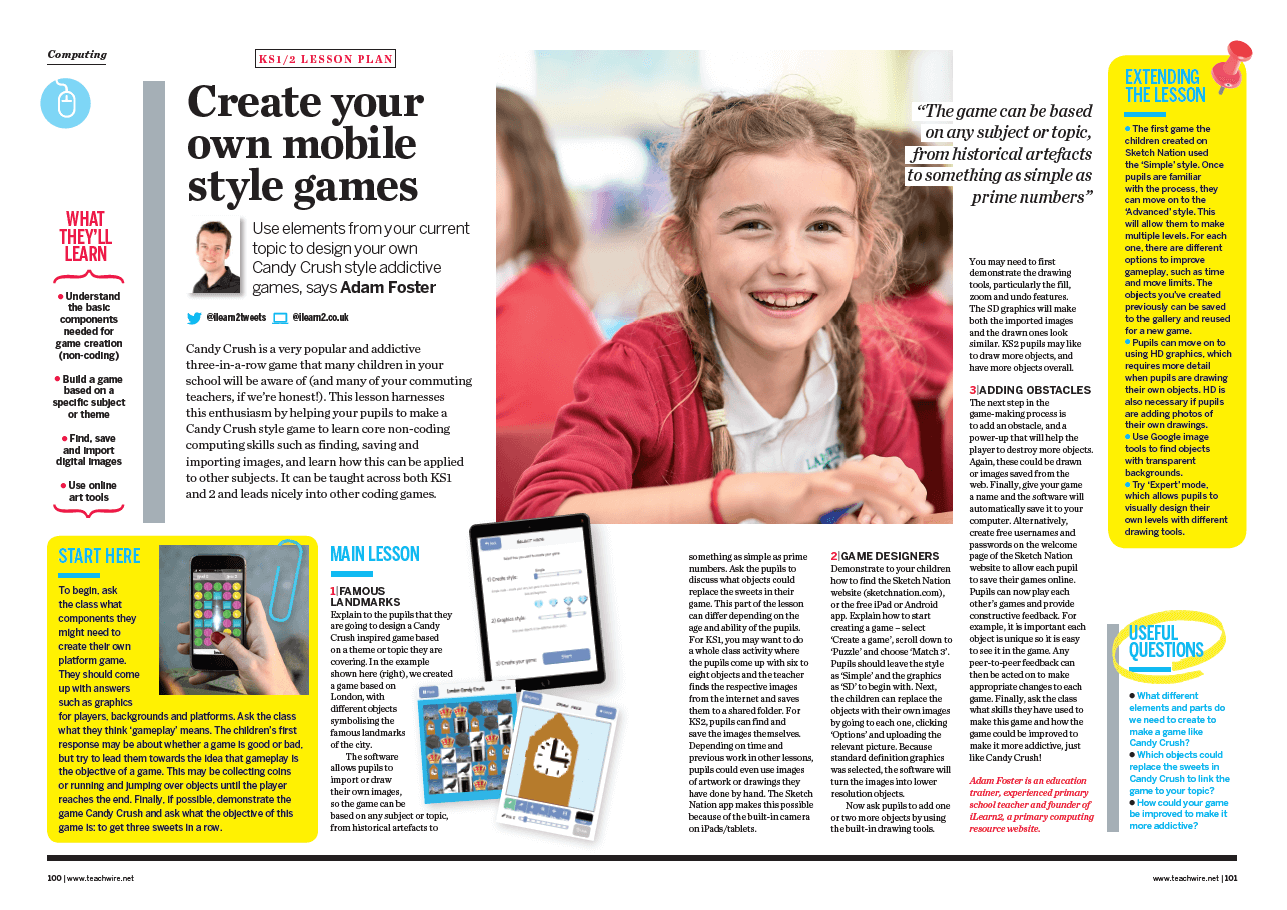 DOWNLOAD A FREE RESOURCE!
KS1/2 computing lesson plan – Create your own mobile style games