Two different PDF posters
This download features two PDF informational posters on plastics and recycling.
The first features 10 simple ways we can help fight plastic pollution, and the second covers the journey of plastics from being our waste to ending in the oceans.
---
Global Ocean is a marine conservation charity based in London intent on spreading the word on plastic pollution in our oceans. Get more great resources from Global Ocean here and on its website, globalocean.org.uk, you can also follow on Twitter at @GlobalOcean1.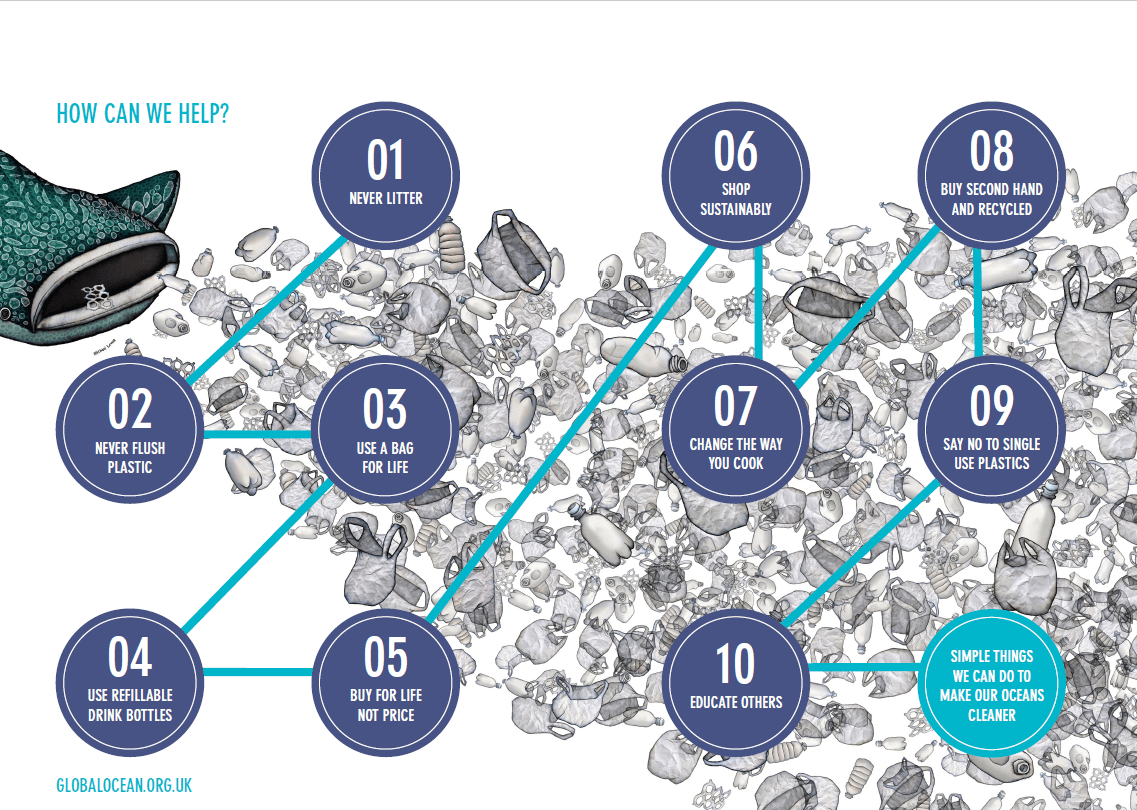 DOWNLOAD A FREE RESOURCE!
Global Ocean Posters – Plastic Pollution and Recycling