PDF medium term plan; 1 x PowerPoint presentation; selection of worksheets
From sea to shining sea, the USA is a huge country in many ways. Our much younger cousin, just across the pond, presents an engaging and engrossing locale to apply a host of skills for geography KS2.
You can spend whole terms studying the USA (and I have).
The six lessons I outline below will guide students on a tour of the eastern seaboard of the United States, practising mapping skills and exploring the human geography of these locations.
So strap on your cowboy boots, fuel up your truck, and let's hit the highway.  
Geography KS2 curriculum
The national curriculum for geography in KS2 says that:
Pupils should extend their knowledge and understanding beyond the local area to include the United Kingdom and Europe, North and South America.
This will include the location and characteristics of a range of the world's most significant human and physical features.
They should develop their use of geographical knowledge, understanding and skills to enhance their locational and place knowledge.
Learning objectives
Throughout this six-week plan, children will learn to:
Explore a location
Understand what social geography is
Understand how a country is governed
Compare different locations
Understand the features of a cultural region
Compare climate data
Matthew Lane is a teacher from Norfolk. Follow him on Twitter @MrMJLane and see more of his work at theteachinglane.co.uk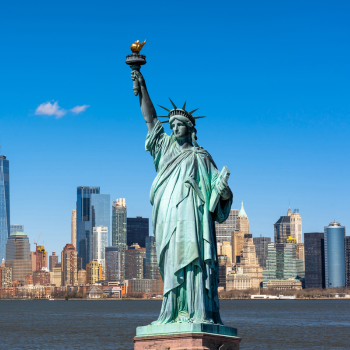 DOWNLOAD A FREE RESOURCE!
Geography KS2 – Take a six-week trip across the USA