This printable worksheet tasks students with writing an acrostic poem using the word 'Earth', all about our planet, and why it's important to look after it.
There's also space for children to draw illustrations to accompany their poems.
---
Find more resources from Staedtler Teachers' Club at teachersclub.staedtler.co.uk. Browse more resources for World Environment Day.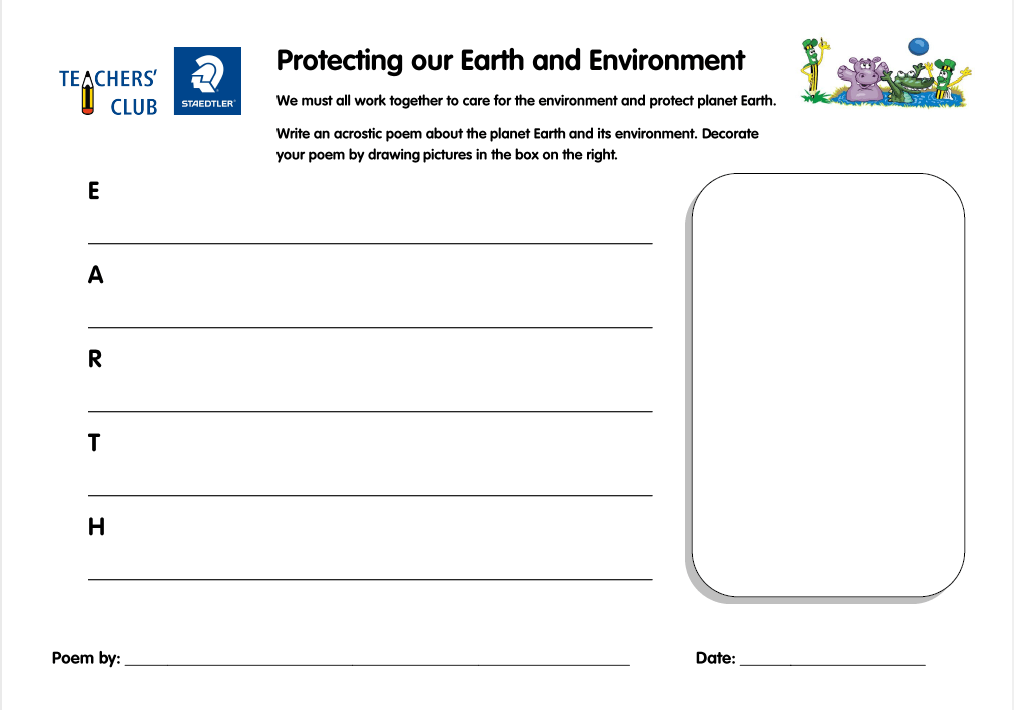 DOWNLOAD A FREE RESOURCE!
EARTH Acrostic Poem Template for KS2 Science, Art and Literacy