Produced by a group of teachers and D&T experts with a range of experience, the KS3 D&T Learning Planner and Resource Bank is intended to support teachers of design and technology (D&T) as they develop practice in their own schools.
This resource comprises a KS3 plan for D&T learning and a resource bank initially containing 45 activities, which you can choose from to populate a unique learning programme (scheme of work) for your school. The resources taken together do not represent a scheme of work on their own, but they can be used in a wide variety of ways to develop or refresh your existing planning, addressing the areas that you have identified as being most in need.
It is important to note that in addition to the tasks and activities presented, good practice D&T teaching and learning should include the use of contextual challenges from which students develop their own design briefs.
This download contains the following:
• 18-page 'Teachers' Guide and Resource Bank' document • Appendix 1 D&T Progression Framework KS3 Coded Objectives • Appendix 2 KS3 D&T Learning Planner • Appendix 3 KS3 D&T Project Bank • Appendix 4 Learning units PoS coverage audit (blank and completed) • Appendix 5 Sample lesson plan – Dusk Lights On • Equipment lists for food, textiles, systems and control and product design
For more information, visit the D&T Association's Resource Shop at www.data.org.uk/resource-shop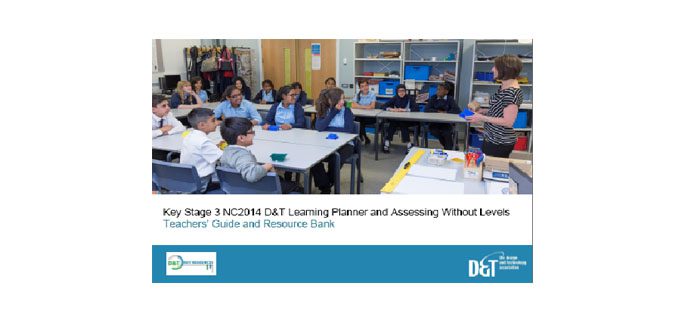 DOWNLOAD A FREE RESOURCE!
D&T Learning Planner and Assessing Without Levels for KS3 – Teachers' Guide and Resource