The Colour Monster by Anna Llenas is a wonderful exploration of difficult feelings.
The story begins with a poor monster who feels overwhelmed and confused by his jumbled-up emotions. But don't worry, the monster eventually learns how to make sense of what he's feeling.
The various feelings are brought to life for readers as the monster takes them through each emotion, one by one, via a series of beautiful collage-like illustrations.
This is a simple story about friendship which can also help children decipher and identify their own emotions, providing them with important emotional literacy skills.
The pop-up version of this book is particularly brilliant for engaging children in this surprisingly powerful and reassuring story and the colourful illustrations make it an excellent choice for a Reception or KS1 class because it's immediately engaging.
Download includes
---
Hannah Rix has taught English in secondary schools for eight years and currently teaches English in a SEND school in Norwich. This year, alongside her husband James, she co-founded Readingmate. Find out more at readingmate.co.uk and follow on Twitter at @readingmate. Use this resource on International Friendship Day.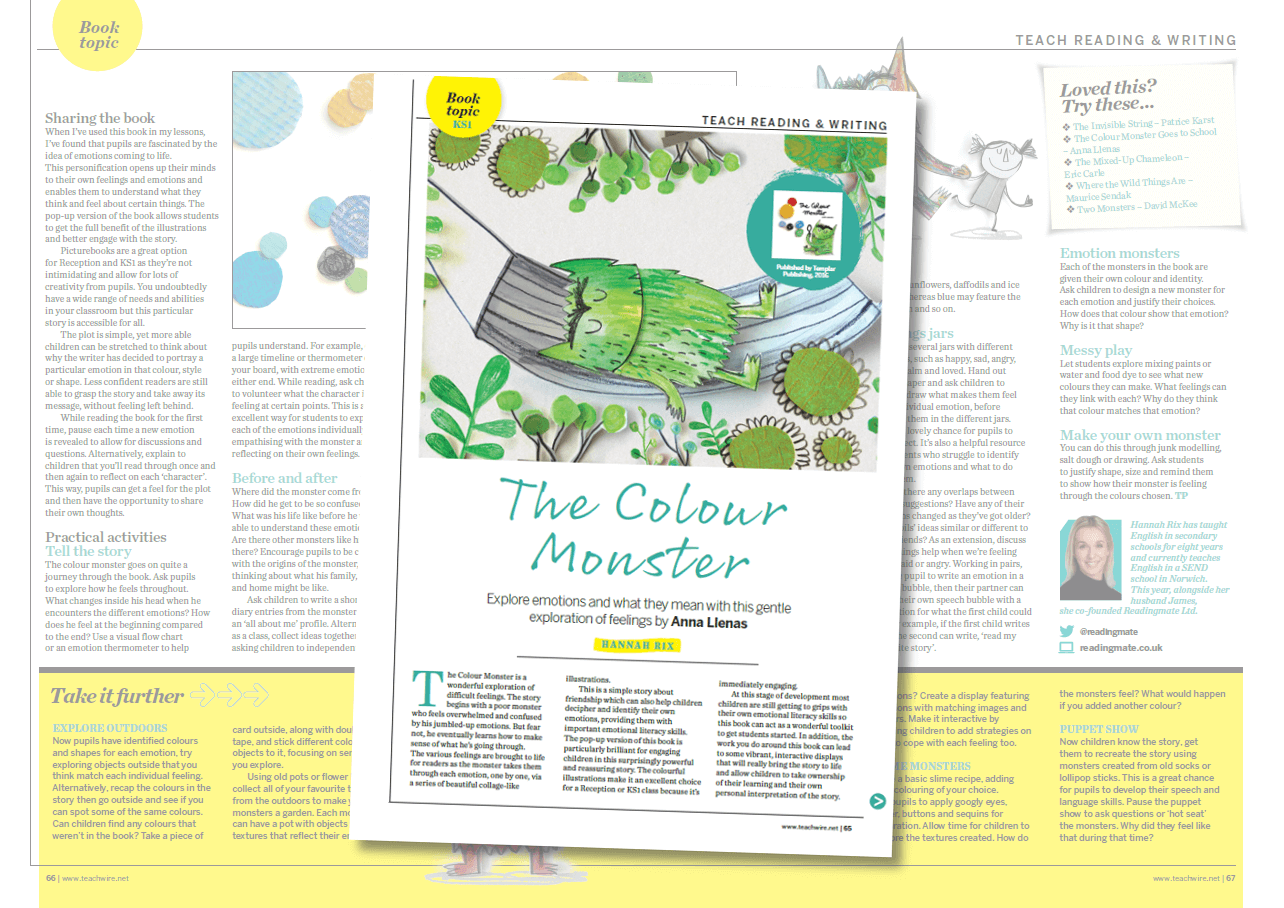 DOWNLOAD A FREE RESOURCE!
Books for topics KS1 – Explore emotions with The Colour Monster