Segedunum Roman Fort & Museum – Tyne & Wear Archives & Museums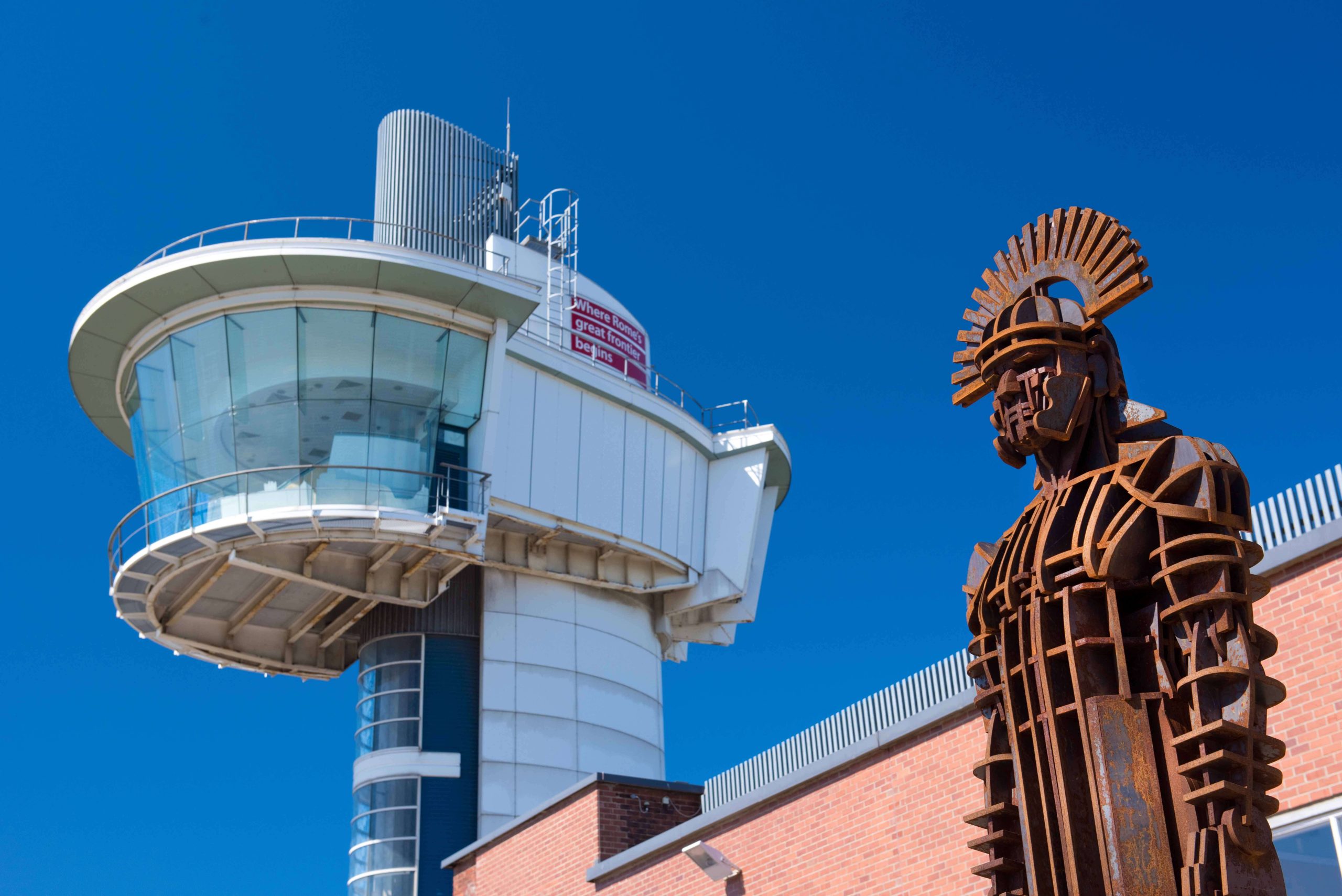 Full View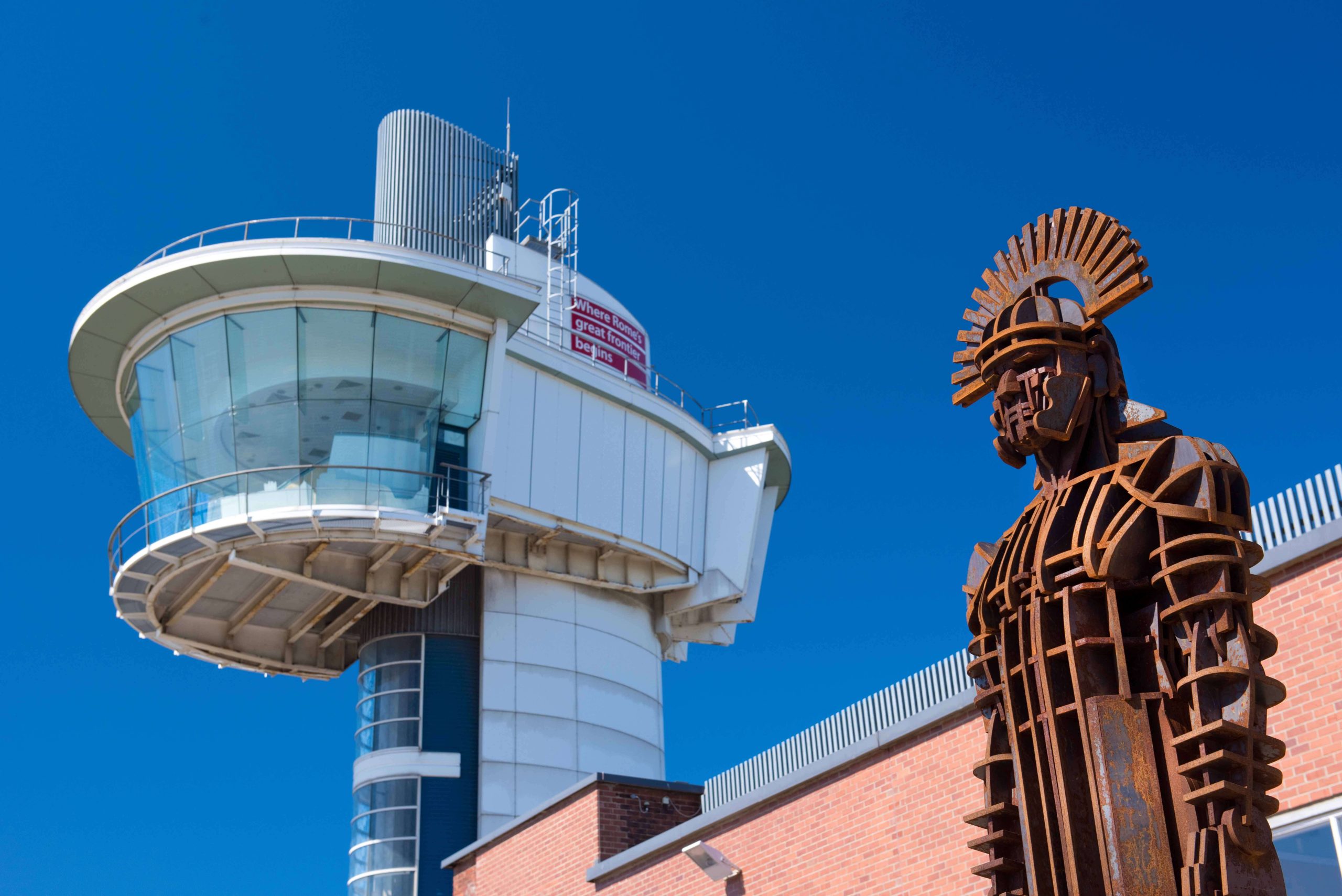 Photos of Segedunum Roman Fort & Museum – Tyne & Wear Archives & Museums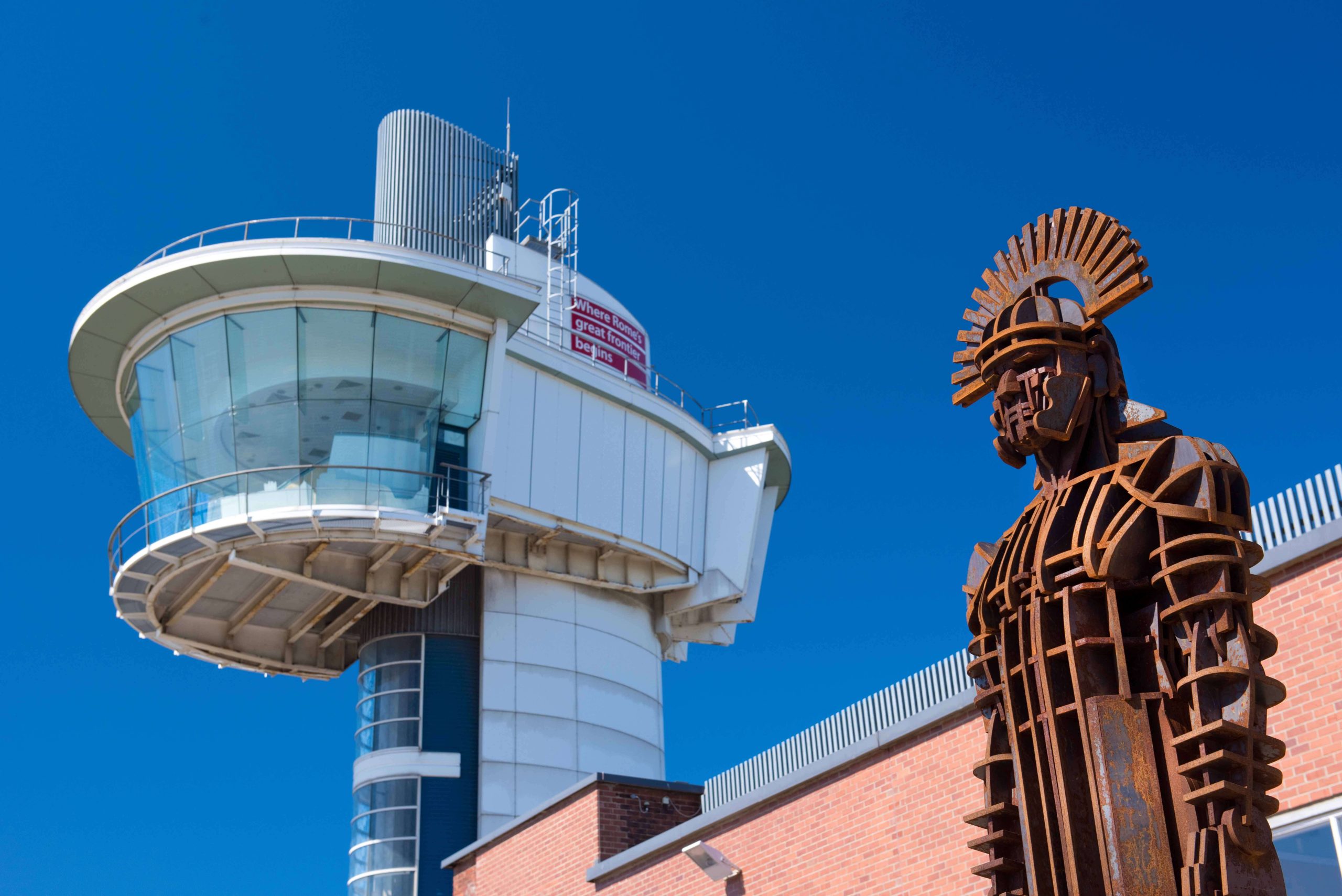 What will students see and do?
Segedunum was built around 122AD as a fort to defend Hadrian's Wall. Once home to 600 Roman soldiers, today it's a preserved snapshot of local life in bygone times in the north east of England.
The fort combines the outdoor site and a museum. As well as Roman Britain history, the museum explores the significance of shipbuilding and coal mining in the region. Students from Newcastle and the surrounding area can enjoy local history trips that are rich in learning outcomes.
Segedunum's panoramic viewing tower gives students views across the site. Along with the information screens and guides, it will offer your group a sense of the scale and perspective of the fort.
100m from the main site there's a Roman bathhouse that would have served the troops. Students can learn about daily life from the excavated ruins. Hadrian's Wall itself runs across the road from the fort. There's a reconstructed section that children can visit to see how it would have appeared in Roman times.
As well as workshops for primary and secondary mainstream school students, Segedunum is committed to including pupils with SEND. The team is happy to work with teachers to create custom experiences according to the needs of all students.
For pupils unable to visit the fort and museum in person, virtual trips are also possible. Delivered online, these allow students to learn about daily life for soldiers at the fort. This includes interactive sessions with a question-and-answer time.
The museum has been awarded a Learning Outside the Classroom Quality Badge in recognition of the quality of its educational offering.
---
How does the trip link to the curriculum?
There are several packages designed for school pupils of different ages, from Key Stage 2 through to Further/Higher education. The learning team is on hand to make sure your experience meets your specific learning objectives. Here are some of the experiences offered:
Roman Life in the Fort: This workshop is ideal for students in Key Stages 2 and 3. It's focused on learning outcomes for drama, archaeology and history, and invites students to step into the shoes of new Roman Army recruits. Fully equipped with armour and weapons, students learn how to handle a kit and fight in battles. They parade their new skills in front of the commander-in-chief, before handling original artefacts of the time.
Roman Life Learning Tour: In this activity, pupils take a guided tour of the Roman remains at the fort. They find out what life was like 2,000 years ago through an exploration of original and replica artefacts. This activity is suitable for Key Stage 2 drama, history and archaeology.
Celts – Boudica's Britannia: Designed for Key Stage 2 pupils, this activity sees the gallery become a typical Celtic home. The children sit by a crackling fire, wrapped in blankets, as they discover the story of Boudica. Following an exploration of the culture and lifestyle of tribal Britons, pupils make bracelets and take an oath for warriors.
Prehistoric Pottery: Suitable for Key Stage 2 history, art and pupils with SEND, this activity takes children on a journey through time. Students can make clay pots based on Bronze Age techniques and designs. They can also find out how techniques developed between the Stone Age and Iron Age.
In addition to these workshops aimed at primary-age pupils, the centre can also accommodate learning outcomes for EYFS and secondary pupils. Contact the centre to find out more about the options available.
Subjects covered
---
Teaching resources provided
All materials are provided for each activity booked. There are also additional teacher's packs and resources available to download from the Segedunum website. These include background information on the workshops and activities offered at the centre.
Downloadable activities include colouring sheets, fact files and craft activities – for example, making a Roman standard, catapult or sensory kit. These resources tie in with many areas of the curriculum, from art to maths.
In addition to the virtual classes option on offer, it's also possible to loan artefacts from the museum to support your group's learning.
---
Minimum and maximum group size
Workshops at Segedunum generally have a maximum group size of 32 children. Contact the museum to discuss visits for larger groups.
---
Details of risk assessment
Visiting groups are responsible for any risk assessments required. However, you're invited to undertake a preliminary visit of the site to assist with this. Combined with the centre's hazard identification sheet, this makes risk assessment more straightforward.
PLANNING
Don't miss our downloadable A-Z guide on completing a risk assessment
---
Facilities On-Site
The on-site cafe serves hot and cold drinks and food. The gift shop has a range of souvenirs and gifts. Ten supervised children are allowed in the shop at a time.
There's an activity room for school groups, which is ideal for workshops. It has views over the site, making it easy to refer to during activities.
Students can eat their packed lunches in the picnic area. The outdoor play area is perfect for kids to let off steam during break time.
---
Opening Times
The museum is open Monday to Saturday between 10am and 3pm.
---
Pricing
Entry to the museum is free for under 16s. Introductory talks and tours are £40. Workshops are £90 for 90 minutes. Half-day workshops are £120.
---
Travel arrangements
From Newcastle city centre take the A1058 or the A193. The postcode 'NE28 6HR' will take you straight to the museum via sat nav. There's free parking available at the site.
Address
Buddle Street, Wallsend, Tyne & Wear
NE28 6HR
---
Enquire Now
Book your school trip to Segedunum Roman Fort & Museum – Tyne & Wear Archives & Museums
For information on booking your school trip to this venue, click below.