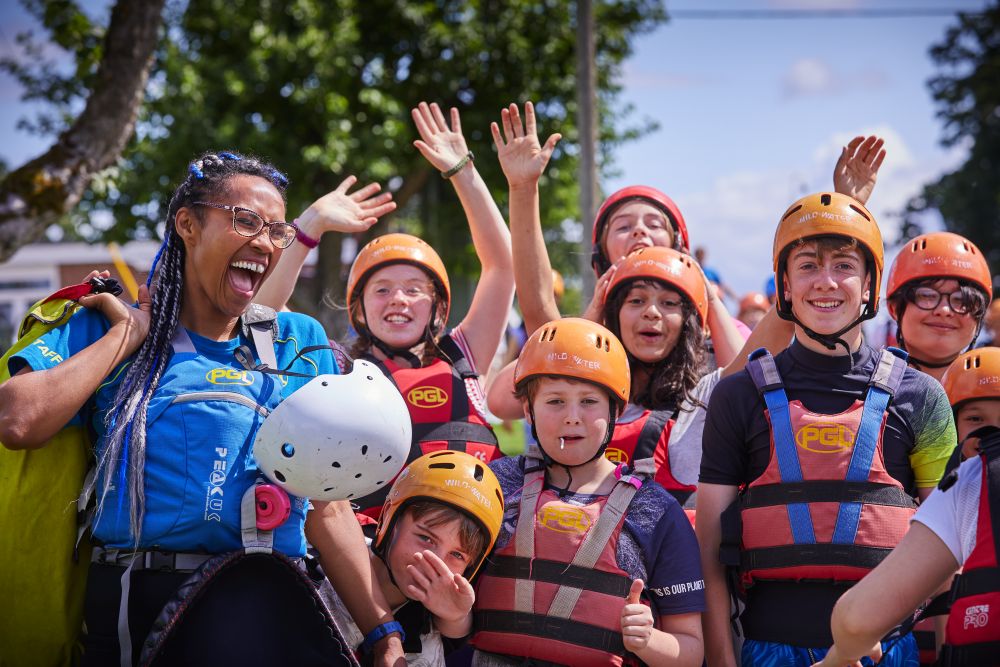 Full View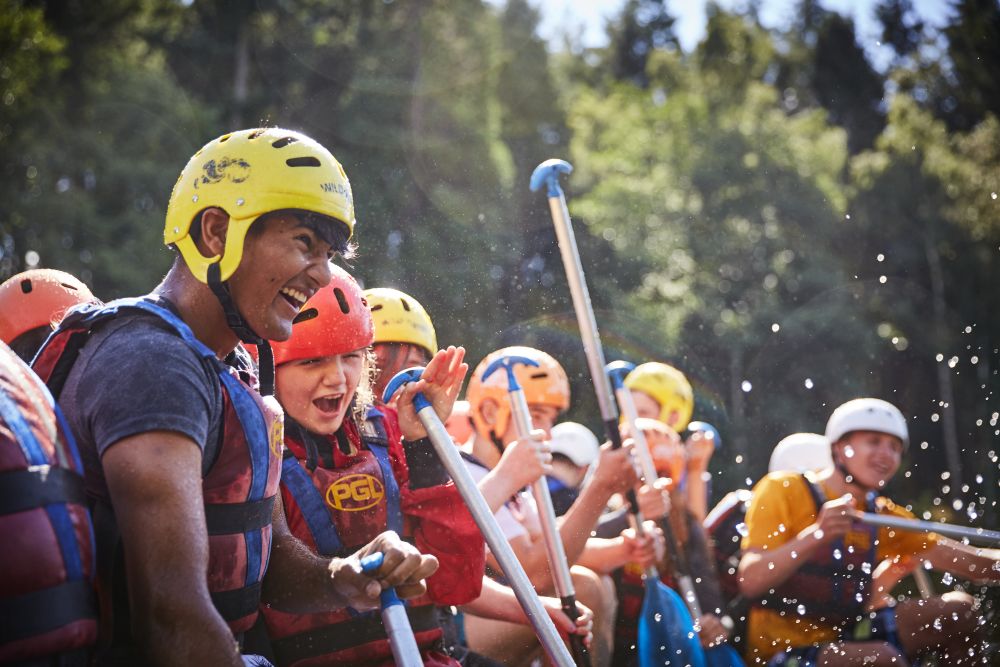 Full View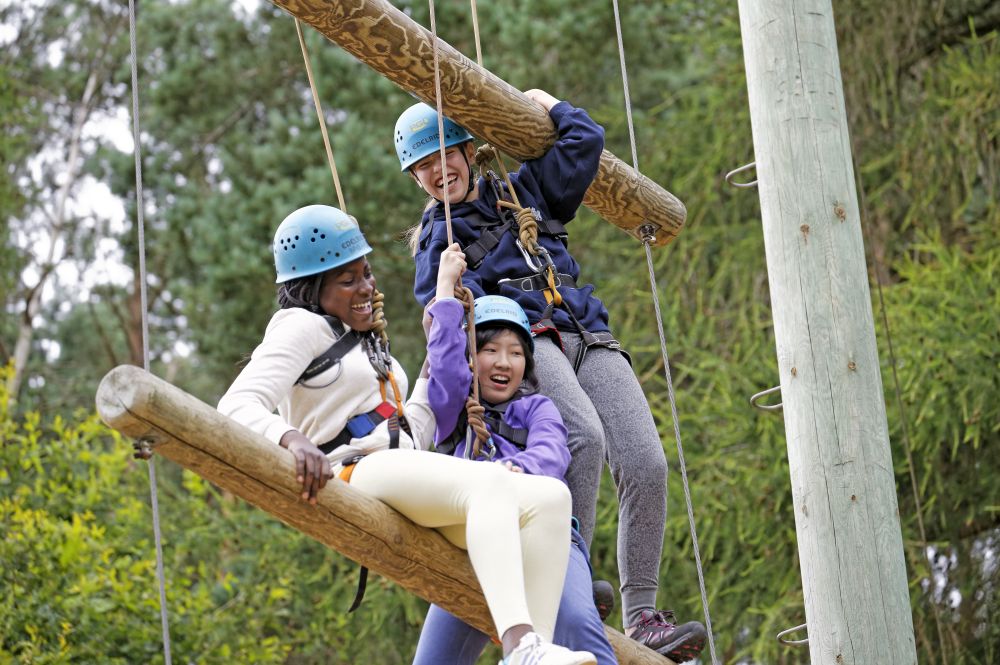 Full View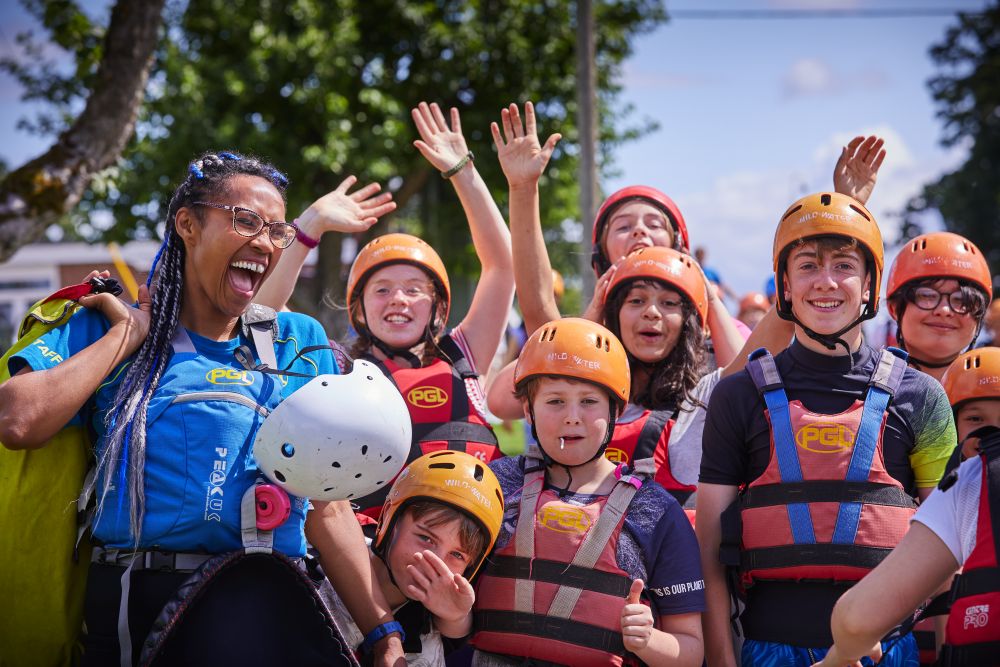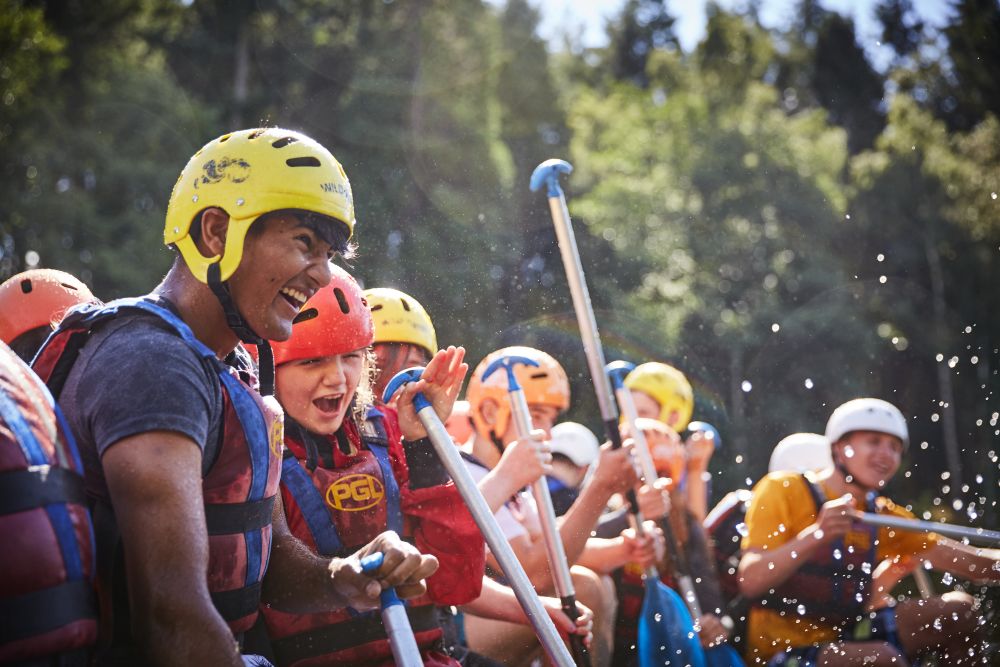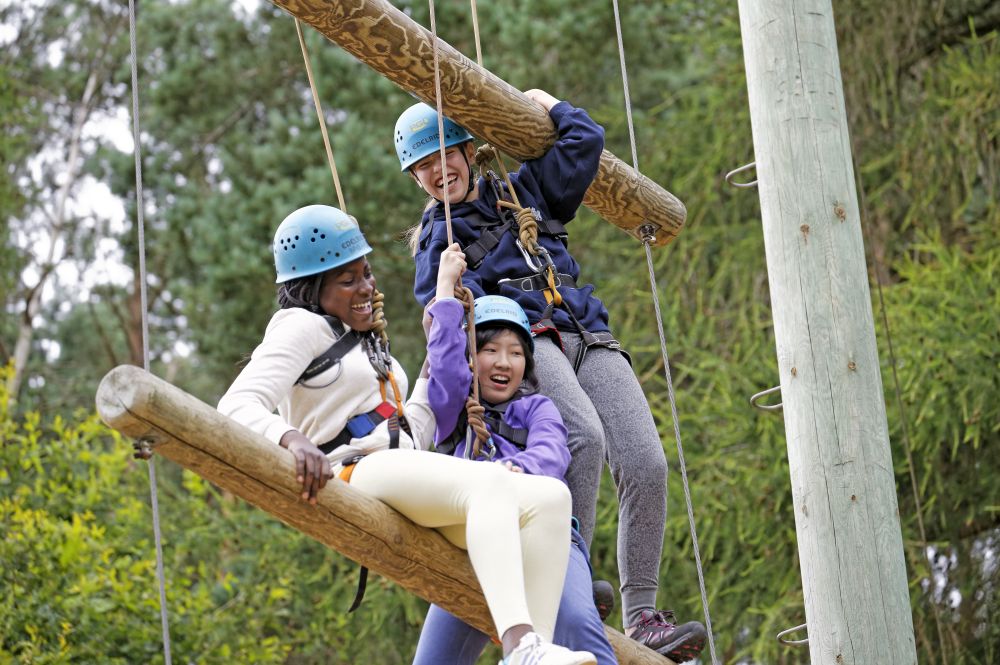 Photos of PGL Dalguise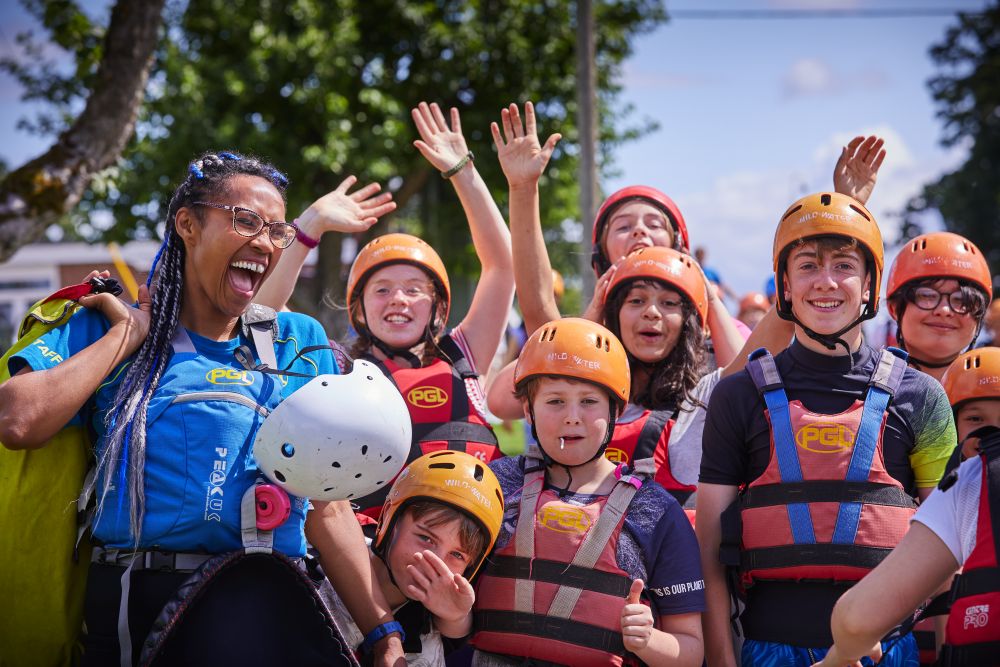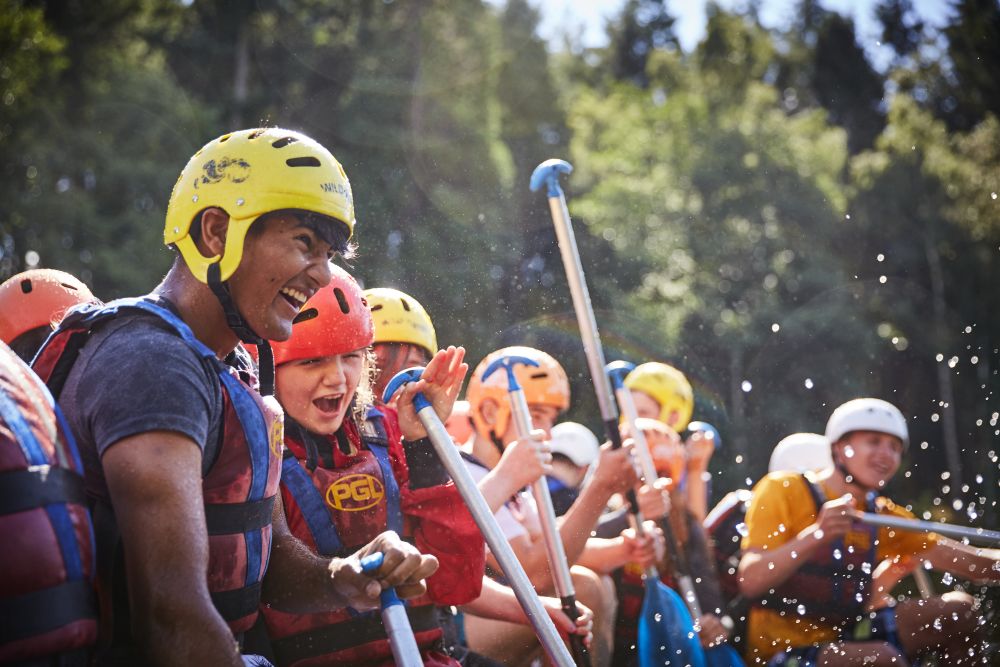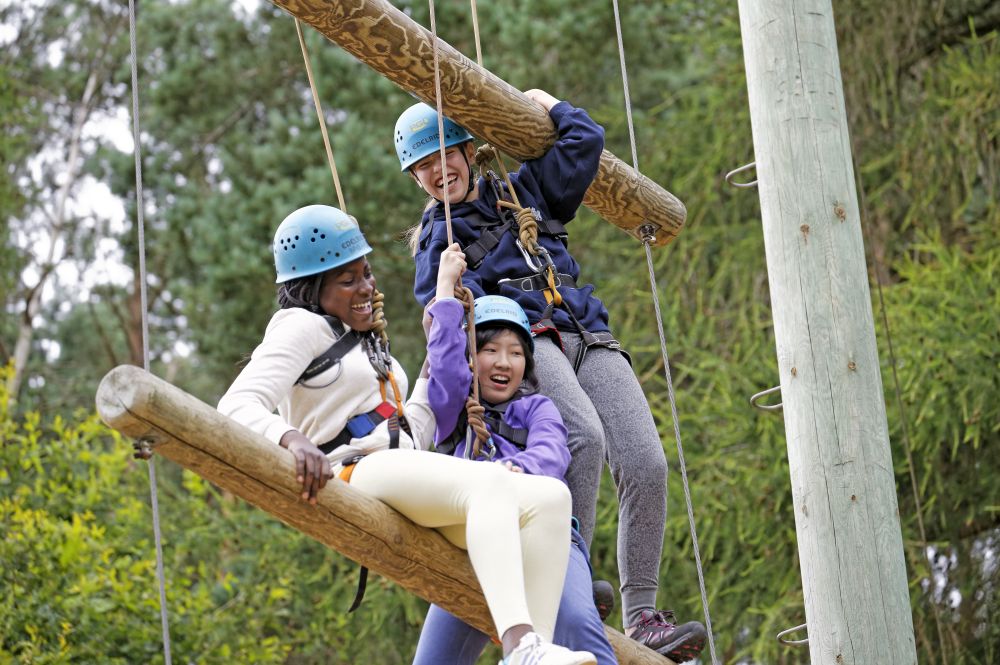 What will students see and do?
PGL is one of the United Kingdom's leading outdoor education providers, delivering inspirational learning through adventure. It specialises in educational activity courses, school trips, French language courses, children's activity holidays, summer camps and ski trips, with centres in both the UK and France.
One of its sites, PGL Dalguise, is an adventure centre situated in a beautiful wooded valley just five miles from Dunkeld. This inspiring Highland hideaway is the perfect setting for some motivational adventure activities.
Visiting pupils can enjoy a huge range of activities on land and water, including abseiling, aero ball, archery, burn walks, canoeing, a challenge course, climbing, fencing, forest walks, giant swings, Jacob's ladder, orienteering, problem-solving, raft building, sensory trail walks, survival skills, trapeze, tree climbing, vertical challenge and a zip wire.
All activity sessions are led by well-trained, enthusiastic instructors and are specially designed to motivate, build confidence and encourage development in pupils.
There are some fantastic learning opportunities around the centre too – Beatrix Potter spent her childhood holidays here and is said to have found inspiration for her books from exploring the adjacent countryside.
Nearby places of interest include the Beatrix Potter Exhibition, Dunkeld Cathedral, Blair Castle, Dundee Science Centre, Camperdown Wildlife Centre, Scottish Crannog Centre and Scone Palace.
---
How does the trip link to the curriculum?
Whether they're finding the courage to jump backwards off an abseil tower or building a raft to race across the lake, there's a huge range of exciting adventure activities to help your pupils develop physically, mentally and socially.
These activities will encourage children to work in small teams to solve puzzles, overcome obstacles and complete set tasks to achieve the following learning outcomes:
• Improved leadership, teamwork, communication and problem solving as your pupils make progress on a PGL multi-activity course.
• Renewed enthusiasm and motivation for learning that will inspire success in many other areas of their education, often leading to raised levels of attainment.
• Developed character, resilience, self-confidence and independence as they overcome new challenges with the support of their peers, teachers and PGL staff.
• Improved social awareness from the many opportunities for your pupils to work closely together in the outdoor environment.
• The ability to recognise the achievements of others as well as their own, formed from reaching goals as a team.
• Improvements in many personal qualities such as self-reliance, responsibility, initiative and perseverance.
• An appreciation for the benefits of health and physical fitness.
Subjects covered
---
Teaching resources provided
PGL has put together Learnlink, a unique resource designed to help you relate the content of your chosen course to the requirements of the national curriculum and associated regulatory bodies.
There is information for land-based activities, water-based activities, Key Stage 3 mathematics, KS3 field studies, GCSE to A-Level geography, A-Level biology and skiing.
The document on abseiling, for example, explains that the aim of this activity is to introduce the skill of abseiling and the necessary equipment, allow each participant to experience abseiling, encourage participants to set goals, ensure students support and encourage each other to achieve those goals, and provide an opportunity for participants to discuss what they have accomplished.
Upon completion of the activity, participants will have demonstrated an approved abseiling technique to descend safely under supervision; used specialist equipment and PPE, understanding its purpose and name; demonstrated the ability to listen to, understand and act on instructions received; supported their peers throughout the activity and recognised achievements; developed an understanding of associated hazards, be able to assess risks and understand how these may be controlled; and contributed to a post-activity review led by the instructor, identifying what they did well and then suggested ways to improve.
---
Minimum and maximum group size
The site can host a maximum of 440 guests.
---
Details of risk assessment
Risk assessments for Dalguise and other PGL sites are available to download from the website.
PLANNING
Don't miss our downloadable A-Z guide on completing a risk assessment
---
Facilities on-site
Visitors to the site can look forward to a sports dome, a lake for watersport activities, meeting rooms, a shop, indoor game areas, a wet storage room, classrooms and more.
You can explore the facilities, accommodation and activities using the virtual tour available on the website.
Pupils will either sleep in The Lodges in en suite rooms housing between four and six, or in The Stables, in en suite rooms sleeping between four and ten. Single and twin en suite rooms are available for teachers.
---
Opening times
Monday-Friday: 8.30am-5.30pm
---
Pricing
Get in contact to request a quote.
---
Travel arrangements
Directions to the centre are provided in the 'Welcome Pack' document, which you will receive when you've made a booking.
There are plenty of interesting attractions nearby. Just down the road from Dalguise, you will find Dunkeld with a number of unique shops, bars and restaurants.
Perth is 18 miles away and has everything you would expect from a city including cinema, bars, clubs, restaurants and shops.
There is also the Dewar's Centre where you can skate, bowl and even try out curling.
The local area also provides some wonderful outdoor opportunities with paddling on the River Tay, two great climbing crags a ten-minute drive away and plenty of scenic walks.
Address
PGL Dalguise, Dunkeld, Perthshire
PH8 0JX
---
Enquire Now
Book your school trip to PGL Dalguise
For information on booking your school trip to this venue, click below.