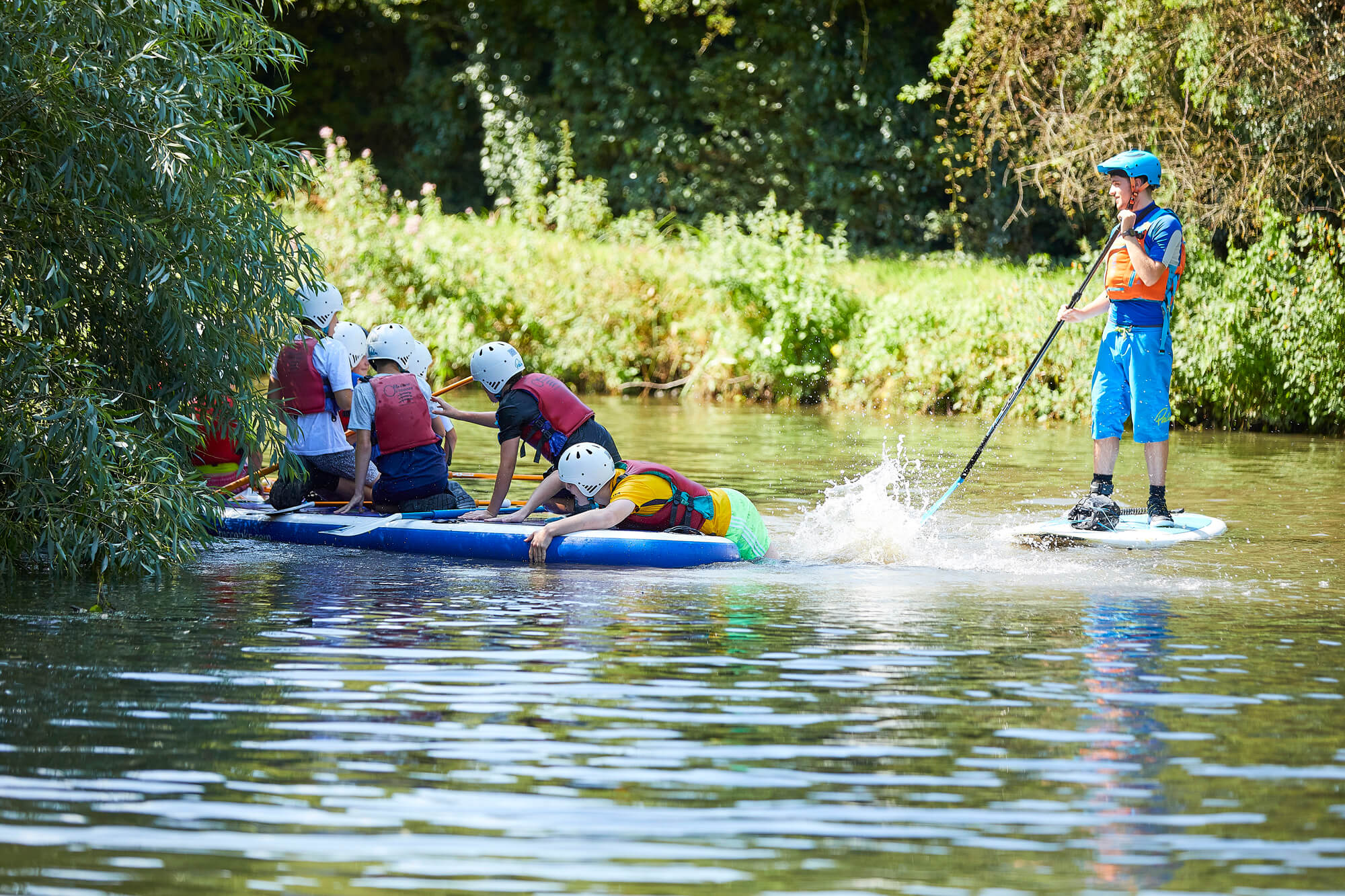 Full View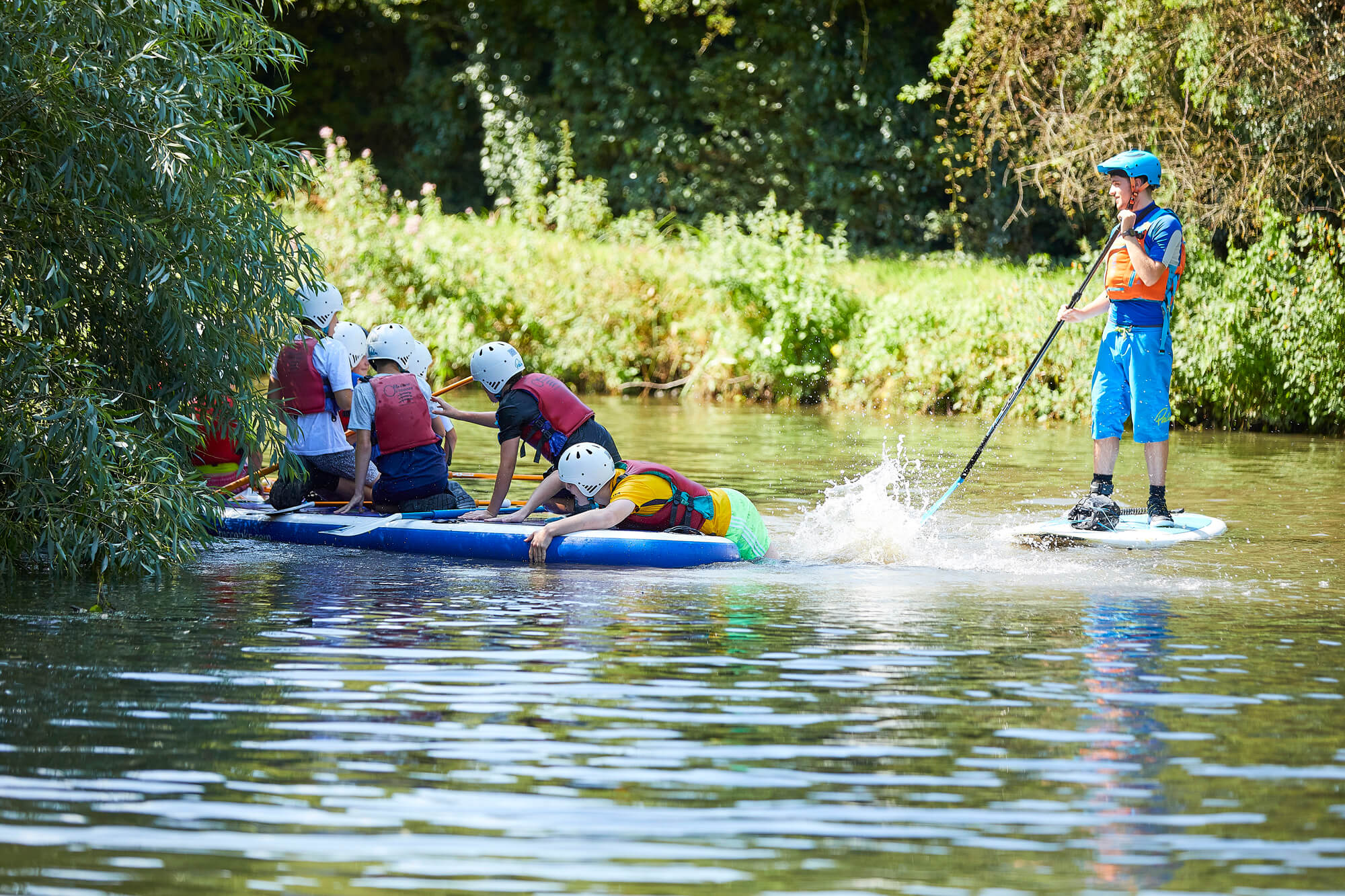 Photos of Essex Outdoors Harlow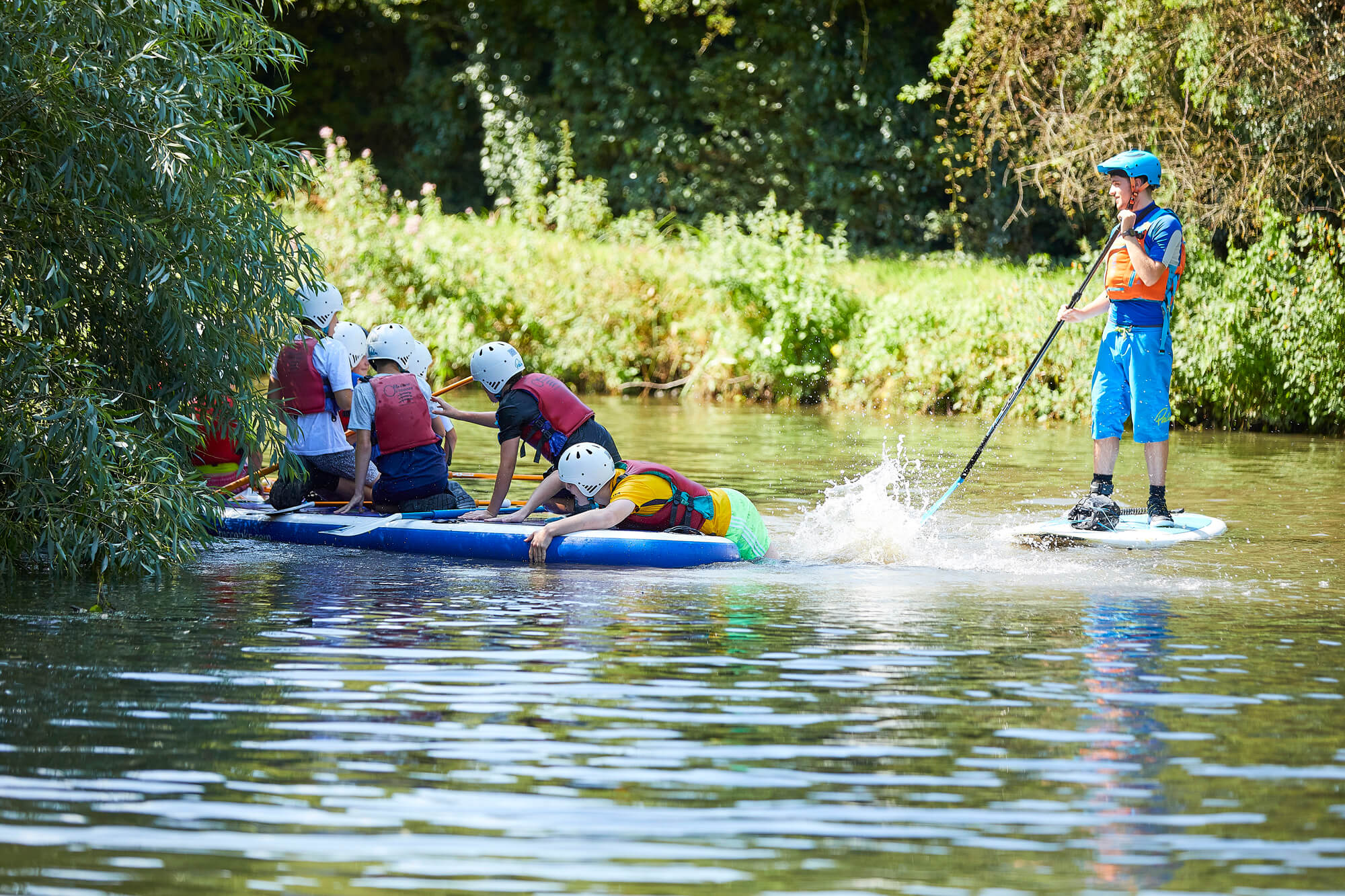 What will students see and do?
One of many Essex Outdoors sites, Harlow Centre for Outdoor Learning is an oasis of urban adventure, offering lots of exciting outdoor learning activities and excitement. There are miles upon miles of tranquil inland waterways – the ideal environment to learn to canoe, kayak, stand-up paddleboard or even try your hand at coasteering, and the site even boasts 'The Lock', one of the largest indoor climbing walls in the South East.
Harlow Centre for Outdoor Learning offers primary and secondary school trips, in the form of a thrilling expedition or multi-activity day. The expedition takes students across the landscape by foot, bike, boat or canoe in an unforgettable outdoor experience that'll inspire inquisitive minds – all under the watchful eye of a highly trained and qualified team.
Meanwhile, in a multi-activity day, students can enjoy up to four exciting pursuits from the selection of available activities, such as abseiling, bouldering and climbing, archery, all-terrain boarding, canoeing, kayaking, raft building, orienteering and map skills, off-road biking and first aid.
---
How does the trip link to the curriculum?
Whether hurtling around an obstacle course or mastering a bow and arrow, all of the programmes are professionally tailored to challenge and inspire participants to learn, develop new skills and build confidence in new and exciting ways.
Children will advance their problem-solving skills, teamwork and leadership styles, and develop effective communication skills as they work together in small groups to complete fun confidence-building activities. They'll also develop a deeper understanding and appreciation of nature as they explore the land.
What's more, with specific programmes like the first aid course, students will be equipped with practical life skills and employability skills for the future.
Subjects covered
---
Teaching resources provided
The team of outdoor practitioners can provide all the teaching resources needed for practical field surveys, data recording and statistical interpretation, complementing your work at school.
If desired, they can even build your school or organisation a bespoke programme of outdoor and environmental education sessions. Call for details.
---
Minimum and maximum group size
The maximum capacity is 120 people per activity.
---
Details of risk assessment
All activities are educational, safe and delivered by competent staff that have been trained in accordance with both Essex County Council and national governing body (NGB) guidelines, and have been subject to enhanced Disclosure and Barring Service (DBS) checks before employment.
The centre has been inspected and approved by the Adventurous Activities Licensing Authority (AALA) and Essex Outdoors holds the Learning Outside the Classroom (LOTC) Quality Badge, ensuring the highest standards of safety and delivery in the industry.
Harlow Centre for Outdoor Learning is covered by Essex County Council's third-party liability insurance, but any additional cover should be arranged by visiting schools and groups.
The centre includes entrance control systems and all visiting adults are required to wear visitor ID badges whilst on site. Many of the staff have been trained in specialist paediatric and outdoor first aid, and there will always be a duty first aider on hand throughout your visit to deal with any requirements, however, it's recommended that you also have an appropriate level of first aid cover within your own staff team.
PLANNING
Don't miss our downloadable A-Z guide on completing a risk assessment
---
Facilities On-Site
Harlow Centre for Outdoor Learning is wheelchair accessible and fully equipped with toilets, showers, changing rooms and lockers for visitors to store items while on site.
As well as the specialist paddle-sport and climbing centre and sprawling waterways, the site features 'The Lock' cafe, which provides delicious snacks, teas, coffees and soft drinks, and a climbing shop that stocks essential items for hobby climbers.
What's more, the centre offers a number of conference facilities, including fully equipped multimedia meeting and teaching rooms with 20-30 seats, providing the perfect environment to teach, learn and discuss new ideas for the future.
---
Opening Times
Monday-Friday: 9am-5pm
---
Pricing
Based on a group of ten, for primary schools day trips start at £38 per person and include four 90 minute activity sessions in a day. You can also add a hot lunch to that for £6 per person.
For secondary schools, day trips start at £38 per person and include six hours of activity sessions.
---
Travel arrangements
Harlow Centre for Outdoor Learning is a small site located in an urban area near a river, 40 minutes from London and 1.5 hours from Norwich. The closest station is in Harlow Town, and the nearest airport is in Stansted.
Address
Essex Outdoors Harlow, Burnt Mill Lane, Harlow, Essex
CM20 2QS
---
Enquire Now
Book your school trip to Essex Outdoors Harlow
For information on booking your school trip to this venue, click below.