Canal & River Trust – Explorers: Anderton Boat Lift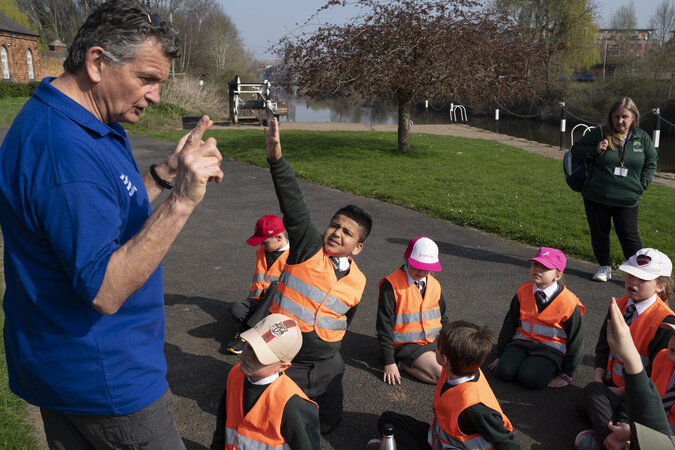 Full View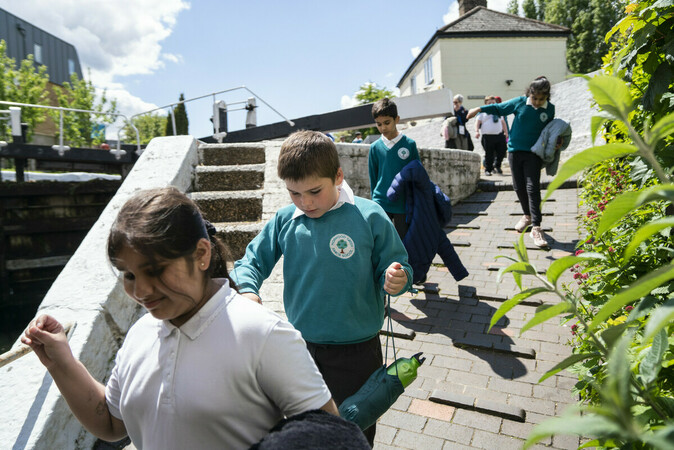 Full View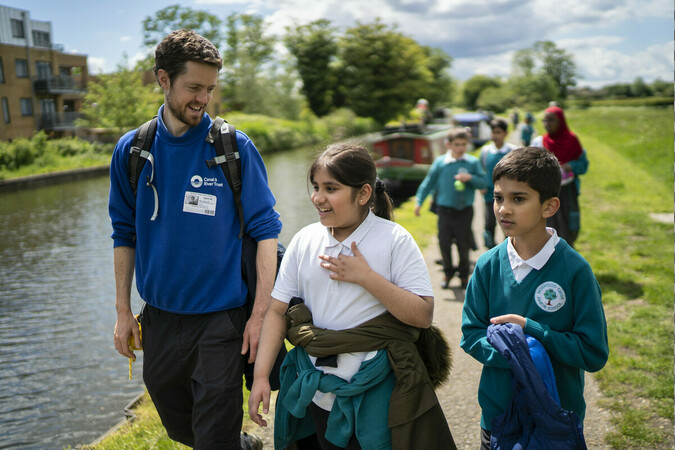 Full View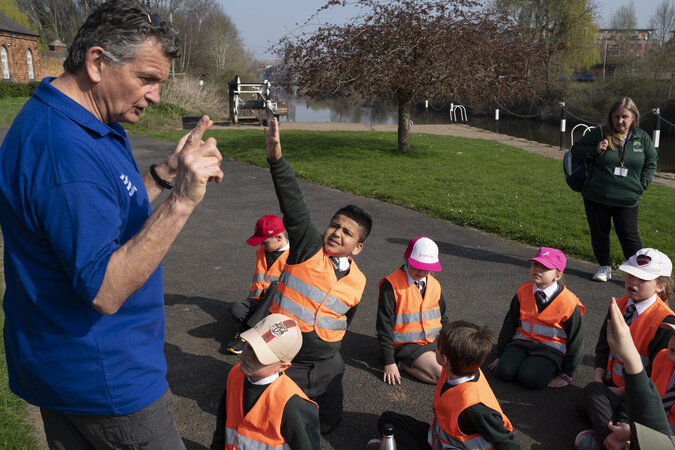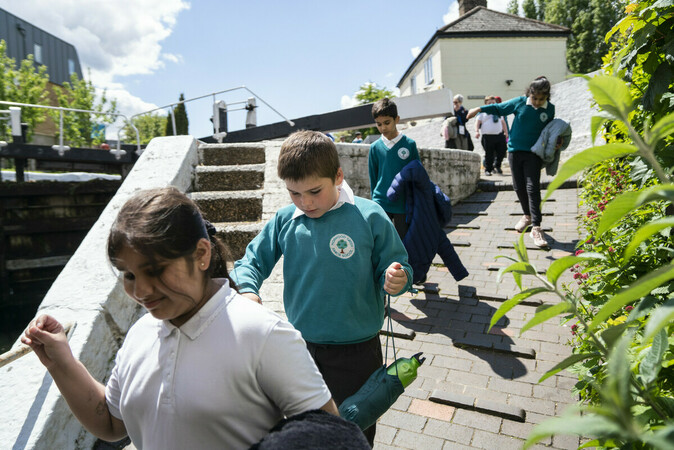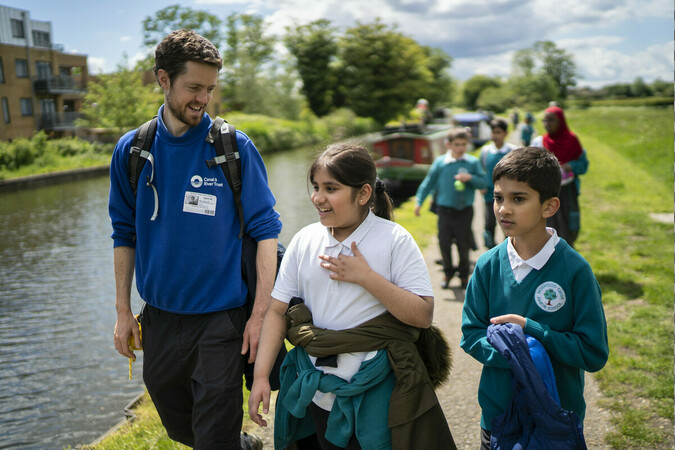 Photos of Canal & River Trust – Explorers: Anderton Boat Lift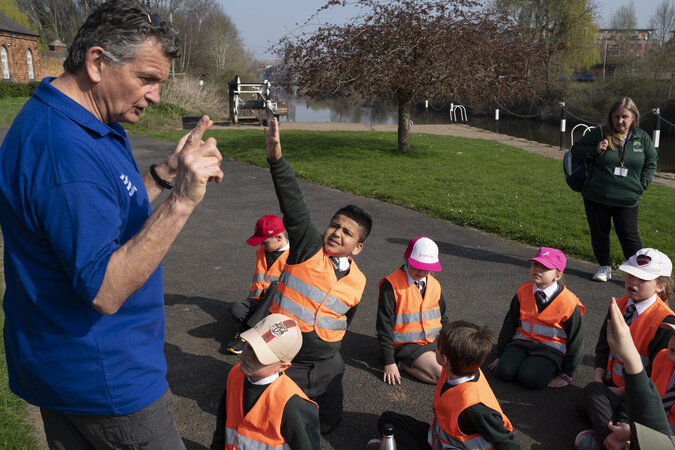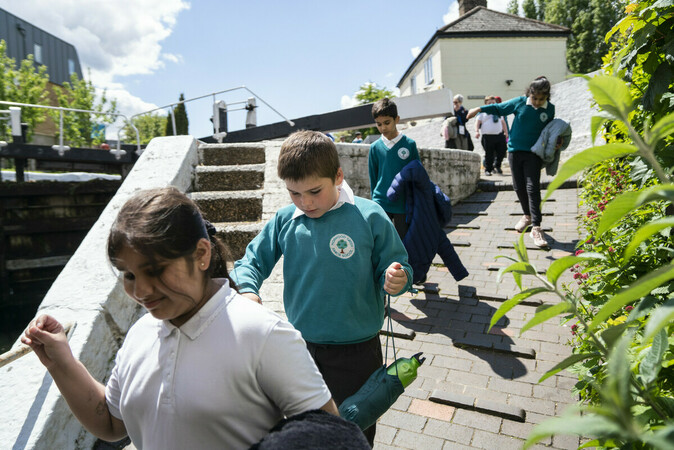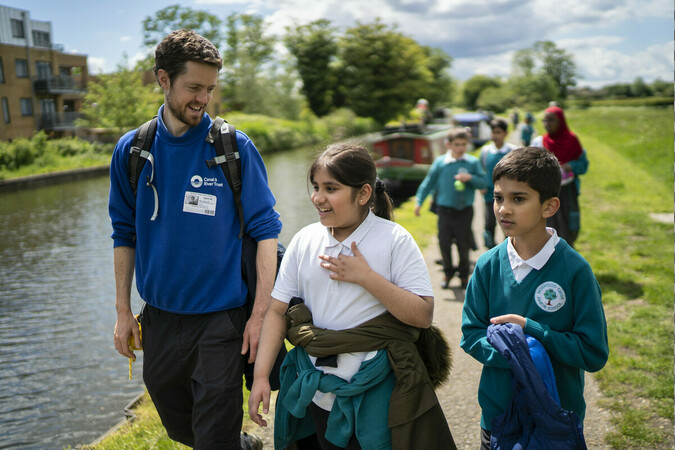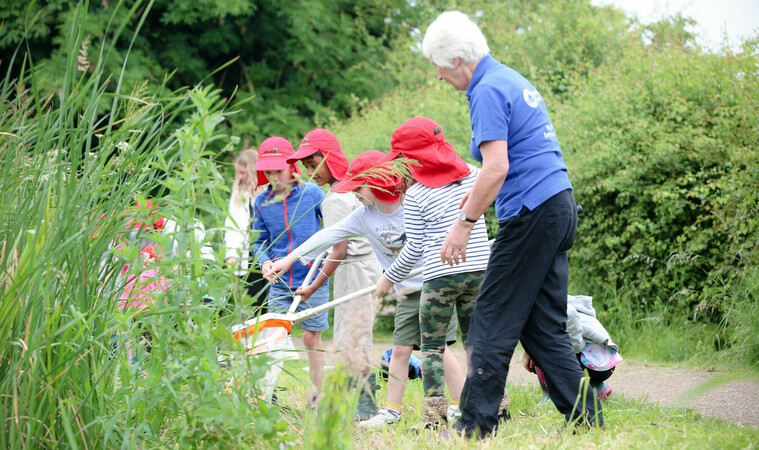 What will students see and do?
Considered one of the 'Seven Wonders of the Waterways' and nicknamed the 'Cathedral of the Canals', Anderton Boat Lift is one of only two working boat lifts in the United Kingdom, moving vessels between the Trent and Mersey Canal and the River Weaver Navigation about 14m (50ft) below.
Each educational trip to the site enables pupils to experience the Anderton Boat Lift in action, with a boat trip; a workshop relating to art, history, science, engineering or geography; and a guided tour or self-led trail.
During the boat trip, students can watch the workings of the lift safely through a glass roof, while enjoying a guided commentary on its history and construction. The boat will then continue along the River Weaver Navigation on a round trip to Northwich Town Swing Bridge with a guided commentary focusing on local history and wildlife.
Alternatively, while on the tour along the towpath, students can enter the pump room to see the hydraulic rams, step into the river gate control house for a look at how the boat lift was once powered by electricity, and go behind the scenes to the control room where all the technology happens.
They can also discover the story of Edwin Clark, the Victorian engineer who designed and built the Anderton Boat Lift, and explore Northwich's industrial heritage in a whole new way.
The visitor centre houses an exhibition about the Anderton Boat Lift's history and the people who worked on and around it. There are lots of interactive, hands-on elements as well as fascinating artefacts on loan from the National Waterway Museum at Ellesmere Port and Gloucester.
You can even see the lift control centre from the building and watch all the busy goings-on during Anderton Boat Lift's daily schedule. Plus, if you have the time, the Anderton Nature Park is next to the visitor centre, providing an excellent opportunity to see swans, moorhens and rare orchids in their natural habitat.
---
How does the trip link to the curriculum?
A trip to Anderton Boat Lift provides a unique, cross-curricular learning experience. The boat trip and tour relate largely to history and science, but the workshops allow teachers to focus on a range of subjects, including:
• KS2 River Studies, where students explore the River Weaver from its source to its mouth, incorporating geography and history through hands-on activities.
• KS1 and KS2 Art, which examines the boat lift as a work of art, through colour, line and texture. Pupils look at the work of other artists who have been inspired by it, to help them produce their own interpretation in different media to take home.
• KS2 Local History, where students investigate how and why the canal and lift were built, and discover the national importance of Northwich.
• KS3 Hydraulics, where students can learn about hydraulic systems and how they are used to power the Anderton Boat Lift. This includes a practical investigation into hydraulic pressure and experimenting with a hydraulic crane.
Thanks to the large number of teaching resources available on the website for self-led trails and independent learning, you can also arrange your own bespoke trip to your group's needs.
Subjects covered
---
Teaching resources provided
Canal & River Trust offers a large number of resources on the website to support learning both on your trip and back in the classroom.
For the Anderton Boat Lift, there is a fact file, which covers the history of the boat lift, and interesting facts that pupils will enjoy; an inspector's trail worksheet, to encourage pupils to investigate different parts of the boat lift in the role of a lift inspector while on self-led tours; a worksheet all about canals, to help students discover how canals are different from rivers and why canals are built; and a worksheet all about rivers, which covers where rivers come from and how they shape the landscape.
In addition, there is an online library with downloadable resources, including lesson plans, activity sheets, topic packs, crafts and colouring pages. These cover a range of topics that Canal & River Trust seeks to educate students about, such as water safety, aqueducts, birds and their habitats, various boats and canals, global warming, and pollution.
The Canal & River Trust also has a YouTube channel that hosts videos covering similar topics, in both English and Welsh, that pupils are sure to enjoy.
---
Minimum and maximum group size
The trip boat can accommodate a maximum party size of 56.
---
Details of risk assessment
Contact the Canal & River Trust directly to request information on risk assessments. The Anderton Boat Lift site offers free preliminary visits.
PLANNING
Don't miss our downloadable A-Z guide on completing a risk assessment
---
Facilities On-Site
As well as the Anderton Boat Lift, the site includes a visitor centre, dedicated classroom space, coffee shop, gift shop, play area, picnic benches, and the nearby Anderton Nature Park in Northwich Woodlands.
---
Opening Times
Visitor centre, grounds and coffee shop are open daily, 9.30am-5pm
Boat trips can be booked in advance.
---
Pricing
Visitor centre and grounds: Free entry
Boat trips: From £3.75
Lift and river trip with workshop: £8.50*
*Free access for adults within 1:8 adult to child ratio.
---
Travel arrangements
The Anderton Boat Lift is located just minutes from the M56 and M6. The car park is managed by Cheshire West and Chester Council, and costs £2 for up to three hours or £3 for a whole day. There's also a drop-off zone 40m from the main entrance.
When booked in advance, coach parking is free, and the site will offer driver admission and a refreshment voucher.
Northwich Station is the nearest train station, approximately five miles away, and regular buses run to and from Northwich.
Address
Anderton Boat Lift
Lift Lane
Anderton
Northwich
Cheshire
CW9 6FW
---
Enquire Now
Book your school trip to Canal & River Trust – Explorers: Anderton Boat Lift
For information on booking your school trip to this venue, click below.