Hope Education's Electronic Phonics develops early reading and spelling skills through fun games and practice. Ideal for interventions and SEND support, it was Highly Commended at the Bett awards in 2022. We asked Hope's Alex Hayes to review the product for us.  
Our Expert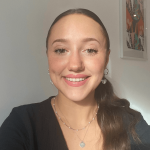 Alex Hayes
Education specialist and teacher, Hope Education
What we provide
Whatever subject you teach, Hope is all you need for resources, inspiration, innovation and more.
Get the latest prices and promotions at hope-education.co.uk
So Alex, tell us more about Electronic Phonics…
Electronic Phonics is an innovative, screen-free device which combines technology with tactile learning. It comes complete with a sturdy, electronic board as well as Phase 2, Phase 3 and Phase 5 grapheme tiles, making it truly adaptable to the unique needs of each pupil.
In 'segment mode' or 'blend mode', children can select the correct tiles to spell out 842 different words! With the simple click of a few buttons, Electronic Phonics has the power to audibly repeat individual phonemes and fully blended words.
What's so special about Electronic Phonics?
Electronic Phonics' distinctive record feature allows pupils to capture and play back up to 10 seconds of their own speech sounds, encouraging self-checking and supporting independent learning.
What's more, this device incorporates exciting, point-scoring games which even the most reluctant of readers won't be able to resist!
It's also a huge timesaver and a step towards sustainability, eliminating the need to copy and laminate intervention resources.
How can a teacher get the most out of Electronic Phonics?
This resource is specifically designed to be used amongst small groups of children or on an individual basis, making it ideal for delivering engaging, targeted catch-up interventions and 1:1 sessions.
The wide coverage of phonemes and graphemes enables Electronic Phonics to work its magic across Reception, Year 1, Year 2 and beyond.
"The wide coverage of phonemes and graphemes enables Electronic Phonics to work its magic across Reception, Year 1, Year 2 and beyond."
How will Electronic Phonics strengthen my teaching and provision?
We all know that schools are under huge pressure to deliver a strong phonics catch-up programme and to ensure that validated phonics schemes are adapted as they are implemented.
Electronic Phonics is the perfect way to do this. It's compatible with a range of different validated phonics programmes whilst providing you with an exciting and flexible way to support the learners who need it most.
How can Electronic Phonics support inclusion across my school?
Electronic Phonics has brilliant potential to build crucial segmenting and blending skills amongst SEND or EAL pupils throughout Key Stage 1 or Key Stage 2. The record and replay feature is particularly suited to support those with speech, language and communication needs, helping to reduce cognitive load.
The interactive and tactile nature of this resource also develops key fine motor skills and helps to create a lovely, multi-sensory experience.
Electronic Phonics from Hope encourages independent learning through fun games and practice and supports SEND and intervention too. Download our free Electronic Phonics teaching guide packed full of fun games, challenges and tips below.