End lost property at your school while boosting your school's funds. 
Did you know that the average child permanently loses nine items per school year? If we think about ten million school-aged children, this adds up to an eye-watering 90 million lost items every single year.
Parents are having to buy replacement items for things they have already bought once. The average parent is spending £2,000 replacing items that are lost throughout a child's life at school.
That's a huge expense on top of existing school costs.  
Having to re-buy these items is not only a financial worry but also has a negative environmental impact. Think about where these lost items end up and the extra resources used to produce the items being re-bought for the second or third time.
The quality of the item parents buy their children also suffers. Parents are more likely to opt for an item made of plastic or paper instead of a more expensive, more durable and environmentally friendly material because they know it will most likely be lost.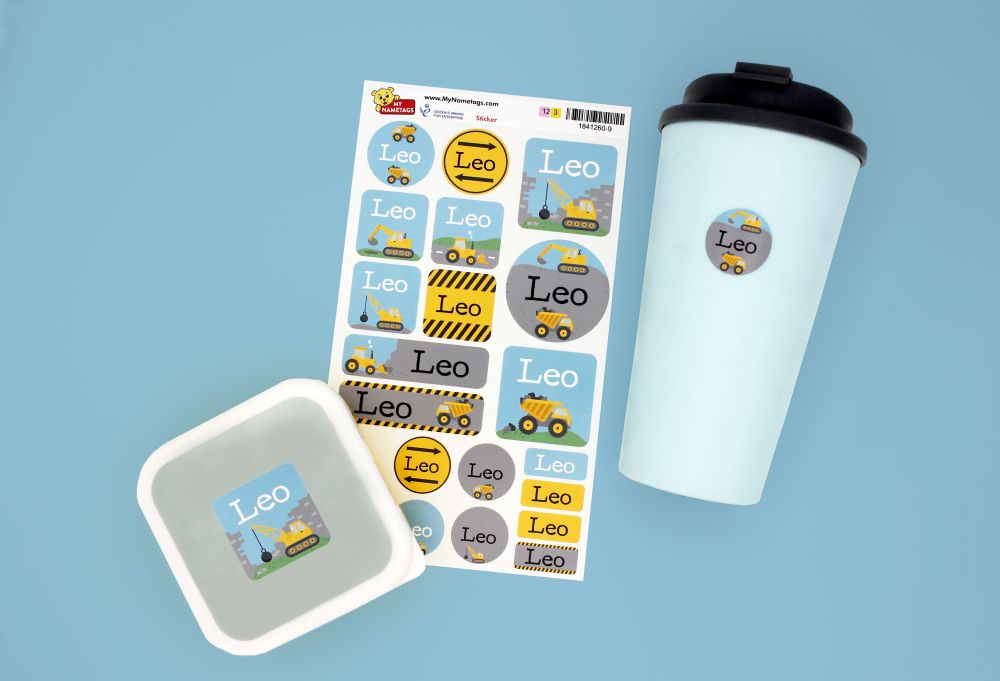 Children are prone to losing their possessions. Coats, hats and even their favourite teddy can sometimes end up lost, never to be recovered again.
Schools end up with an enormous lost property pile but there is a simple solution for this.
As a teacher you are probably thinking back to the times you have spent dealing with children who have lost an item of clothing or a toy and having an annoyed parent asking about this lost item, insisting it must be found.
Would it not have been great if they had identified said item? This is where My Nametags come in!
Labels help children, parents and teachers distinguish what is theirs from what belongs to another child. Personalised name labels are a simple, fun and colourful solution to help you ensure that things do not get lost and that if lost, are returned.
Whether your students are wanting to label a big or small item, want a unicorn or a ninja on their labels, My Nametags has got it covered. Read about the different types of labels we have and which are best for what.
Our labels have room for three lines of text, so a child's name, class and parent's phone number or name of the school can all be added to the name tag, greatly increasing the chances of that item being returned to its owner. 
At My Nametags we are passionate about providing the best name tags and helping reduce lost property. We aim to deliver a versatile, easy to use product.
Our labels are high quality and resist washing, drying and the daily rigours of school life.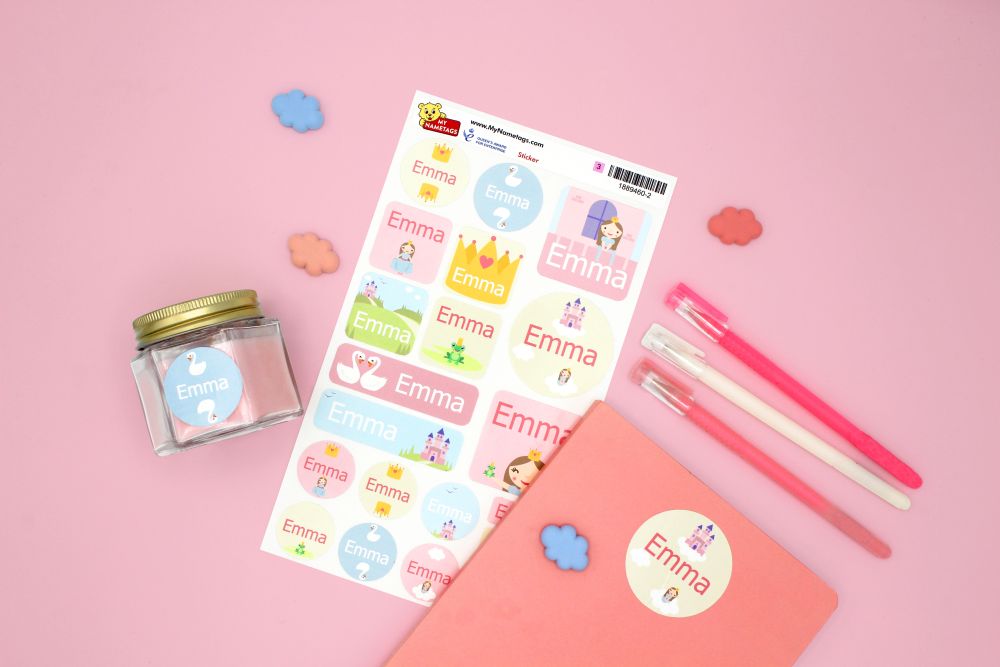 My Nametags' personalised name labels are made to be used everywhere by anyone. And while you are solving the issue of lost property at your school you can also boost your school's funds as you are doing it.  
My Nametags is proud to offer a highly-successful fundraising scheme open for nurseries, schools and parent teacher associations. With our fundraising scheme your school can get 24% of every order total placed using your school's ID.
To sign up, simply email the name and address (including postcode) of your school to sales@mynametags.com and request a unique school ID. We will email it to you as well as instructions on how to go about fundraising and resources you can use for this.
This school ID has no expiry date so you are able to use it year after year. Once you have signed up, you just need to promote your ID so parents use it at the checkout page when they place an order. 
Visit our website to find out more about My Nametags and how labels can help reduce lost property while helping you raise funds for your school. 
Check our brand ambassador page to find out how you can get free products, and don't forget to follow My Nametags on social media for the latest news, giveaways and more. Join us today!