With a return to classrooms on the horizon after a long time learning online, it's no wonder that many parents and teachers are beginning term with a renewed focus on literacy. It's time for a fresh start, and with sunny lunches and outdoor play on the way, Spring is the perfect time to make it happen.
Many children love to read. They'll happily devour anything from novellas to textbooks – indeed, many prefer to go on wacky adventures between the pages of a book than do anything else – and they'll be able to comprehend worksheets and instructions with very little difficulty.
There are, however, some children that this might be a struggle for, especially those with dyslexia and other literacy difficulties.
It's easy to feel left out if you can't join in with activities such as class reading or DEAR time, and it can be tough for developing readers to find a support strategy that suits them.
There are so many options and technology solutions to choose from, and it can be stressful for both the child and their parents and educators to sort through which approaches work as every child learns and develops differently.
That's why we created the ReaderPen.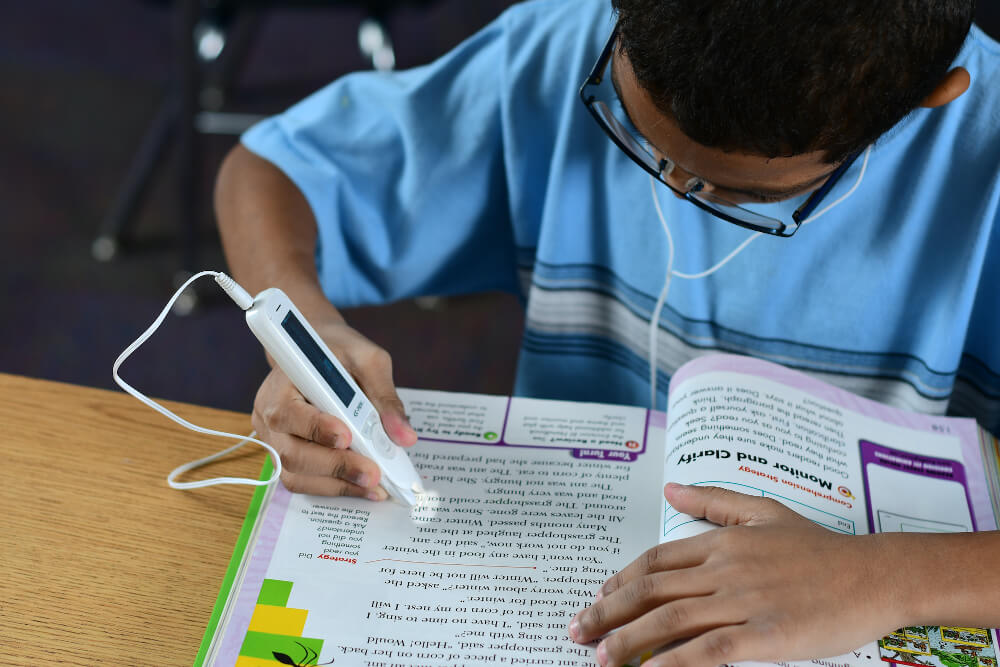 The ReaderPen is a major technological breakthrough for anyone learning in English, Spanish and French; and it's a lifesaver for those readers who have literacy difficulties.
The device scans text and reads it aloud, facilitating a reading experience that understands conditions like dyslexia and supports students on their terms.
It's totally portable and pocket-sized, and features a range of additional functions: from built-in dictionaries to a handy voice recorder, ReaderPens approach the act of reading as something that might need support on a number of levels, rather than simply providing an audio stimulus.
Our devices can also empower students with reading difficulties to access all areas of the curriculum, and develop an equality of access classroom in which all children feel like they can learn, develop and grow.
Using ReaderPens has been linked to an uptick in overall engagement levels, which goes hand in hand with increasing attainment and helping to close the learning gap.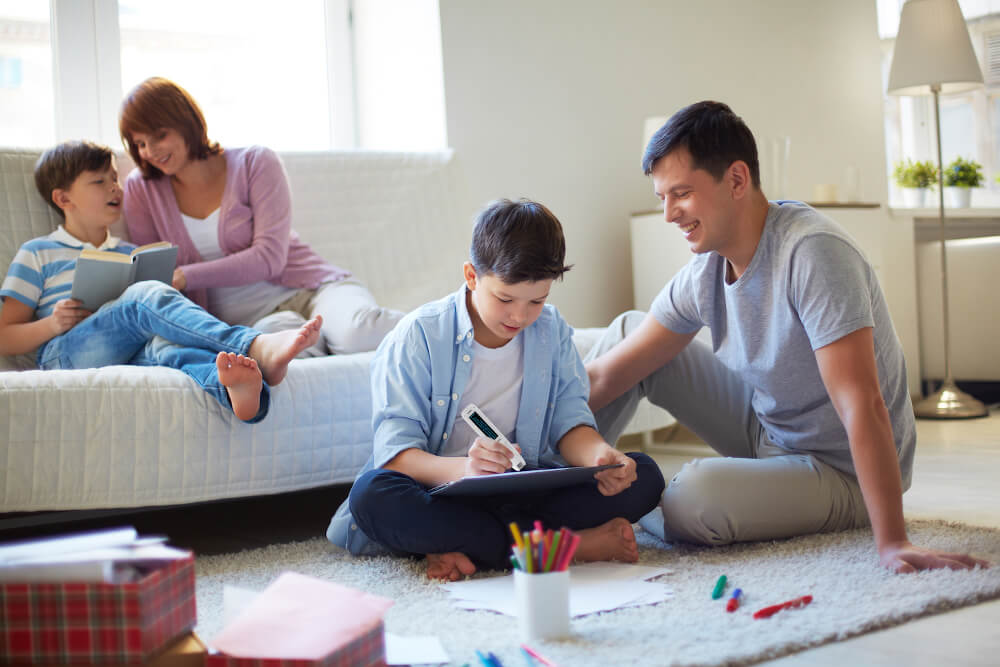 With some learners working remotely, some in the classroom and some taking a blended approach for the past 12 months it's been a strange few terms, and many children might feel as if they've been falling behind or not engaging – using a ReaderPen is a great way to boost their confidence and help them remember how to approach guided reading tasks and really take in what they read.
One of our major considerations when developing the ReaderPen was the idea of reading independence. Many young readers might feel very visible, or even a little embarrassed having another person sit next to them to help them with their reading.
And when honing reading skills, it's important that learners feel confident to go it alone sometimes, and take on books and worksheets without somebody there by their side.
The ReaderPen offers an independent support mechanism, where readers can use the technology at their disposal to help themselves, which can be handy when reading at home for pleasure too – it's all about making sure that readers have the support they need to pick up a book with confidence to find out what's inside.
We also included a headphone function, so that it's easy for readers to read in a quiet work environment, or even in public – from science worksheets to magical tales of far away lands, ReaderPens can be the key to whole new worlds of information by making it simple and easy to comprehend alone.
It's been a difficult year to be an educator and to be a learner, and it's likely that for a lot of us, keeping an eye on reading confidence might have dipped in favour of just trying to help children adapt and learn in a strange new environment.
But strengthening these independent reading skills is a vital part of setting learners up for the next level of education and helping them to achieve.
Our award-wining text-to-speech technology helps thousands of schools around the world sustain reliable reading support for their students, and we're committed to nurturing a love of reading that can kickstart an educational experience and make learning accessible and fun.
That's why we're offering all schools and parents the opportunity to try out our reading support devices for free.
Find out if it's right for your students at scanningpens.co.uk/Request-Trial-SPUK.html.